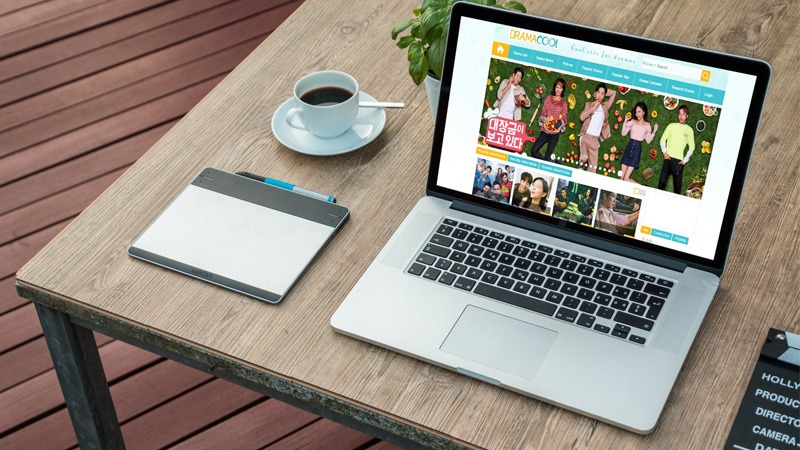 Right from the beginning of time, we have all being addicted to a specific show that seems quite difficult to forget. Even as we get older, our "love" for this shows doesn't fade, rather it keeps getting stronger. One of the best "movies" you'd want to re-visit is none other than 'Asian dramas', they've this 'thing' that makes there shows really captivating and I haven't figured it out till date. To be candid, korean dramas are one of the most popular asian shows to watch, they've perfectly executed​ plots with over 70 percent focus on romance and 30 percent focus on actions. That aside, a ton of sites on the web freely lets users watch Korean dramas online, and dramacool happens to be among them.
Also Read: Best Sites to Watch HK Drama Online (2018)
If you are a 'fan' of Asian shows especially Korean dramas, chances are you might've come across Dramacool. A popular Korean drama website that 'hosts' a wide range of all the "newest and oldest dramas" and they are available to be streamed for free. For one thing, Dramacool offers complete episodes of korean dramas with english subtitles, and it once grew to be among the perfect platform for watching all your favourite Korean and Japanese dramas. Sadly, in a bit to tackle illegal distribution of copyrighted​ contents, ABS-CBN Corporation​ filed a lawsuit against Dramacool and it was taken down. But here's​ the good news, Dramacool has re-spawned with a new domain and we're going to walk you through the site.
Before we proceed, we'd like to inform you that this article is for educational purposes only. The Illegal streaming of copyrighted​ contents is regarded as a big 'crime in the Western worlds, so it's advisable to access Dramacool with caution. Use a VPN if you want to stay safe from the law.
About Dramacool
Online streaming sites have mushroomed over the internet in the past recent years,  and most of these sites shifted from peer-to-peer download to video streaming. Due to the increasingly demand to watch tons of Korean drama online for free, sites like Dramacool came into 'existence and they have being helping a lot of people quench their Asian drama needs. Dramacool is an "asian' drama website that allows users to stream korean dramas online for free.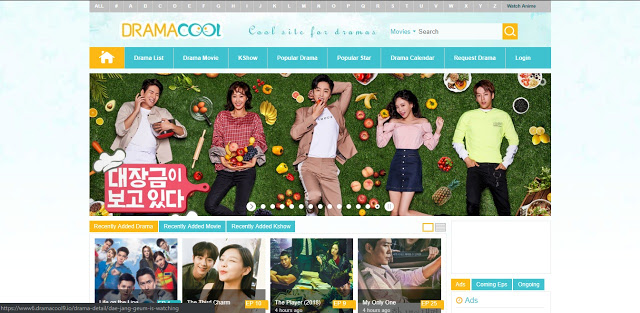 The site also has a section dedicated only to Japanese shows and you'd​ get to see an extremely large collection of new dramas. Dramacool was "single-handedly" created by a group of college students who love to watch korean dramas and since then, the site has tremendously evolved from a one year old to a popular "streaming" platform  that boasts of royal and passionate users. Now without further delay, here is how to easily watch Korean dramas​ online from Dramacool.
Watch Kdramas Online on Dramacool
The initial step will obviously be to visit the site. So if you've had your computer or mobile phone ready, simply head over to https://www6.dramacool9.io/ and you will be presented with tons and tons of Asian dramas to choose from.
For one thing, Dramacool's user interface looks quite "elegant" and friendly, and the movies are arranged "neatly in grid style". From the top right corner 'lies' the search bar and on the left, the menu which when clicked will reveal several options such as popular drama, kshow and you can even request for drama and it'll be uploaded immediately.
Aside from this, users can easily see most of the recently added dramas and movies from Dramacool's homepage. Scroll down a little and you'd see hyperlinks leading to the most popular series. Now what you'll want to do is to select the Korean drama you want to stream.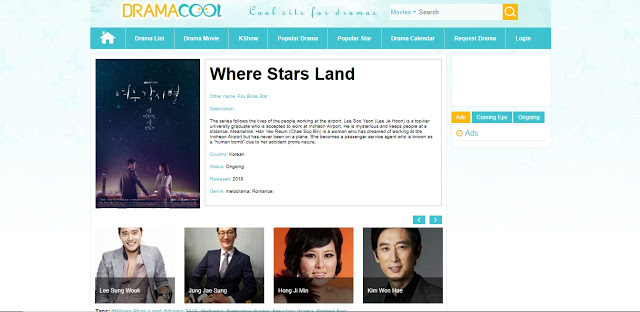 And on the next page, you'll be presented with meaningful "descriptions" alongside other "episodes" of the selected Korean drama. Simply hit the "video play icon" to start watching the drama. Note, if the server is slow, you can simply choose another. Dramacool lets you stream a ton of Korean dramas from "different" servers "including Rapidvideo, Streamango, Kvid and Openload and this cyberlockers have helped them circumvent the law in many western countries.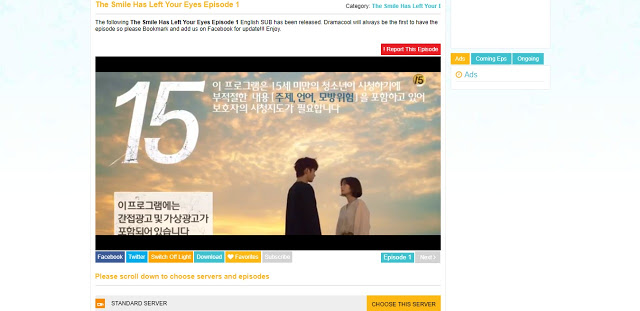 Before we roundup, there's something you do like to hear. Dramacool brings support for Korean drama download. You'll notice the "download" button just beneath the embedded video and once clicked, you'll be a step ahead to downloading almost all of your favourite Korean dramas.
Conclusion
Dramacool is in one "word" extraordinary. It is the perfect "portal" designed to allow users watch Japanese and Korean dramas with ease. Despite the fact that it brings ads, they aren't intrusive and it's hard to find pop-ups on the site. Dramacool isn't legal, but it is safe to stream from the site since it values user experience and offers a colossal number of new asian dramas available to be streamed in HD quality for free.