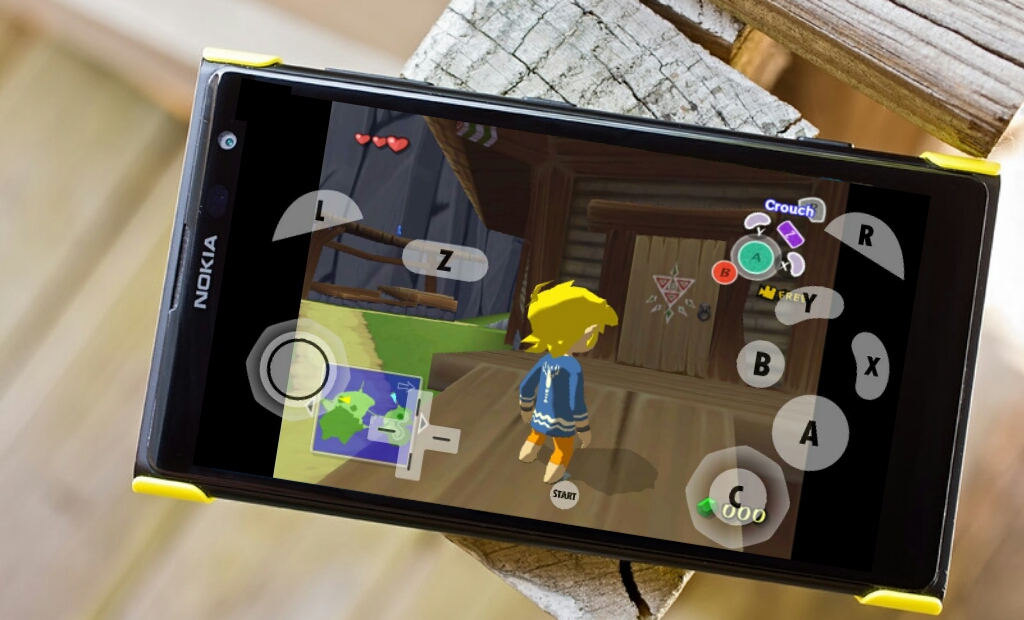 The Nintendo's GameCube and Wii needs no introduction, they where doubtlessly among the very best video game console ever made. There ability to run even the most intensive games with vivid and vibrant graphics was out of the original. Sadly, things later went sour when Nintendo decided to discontinue the production of the Wii and GameCube console. Fortunately, a kind developer came up with a very powerful​ emulator that is capable of emulating ​most of the GameCube and Wii games on any Android device. So if you are ​ready to recall the nostalgia feeling of the past, then here's how to use dolphin emulator to play GameCube and Wii games on any Android device.
Install Dolphin Emulator
To begin with, you'll need to download and install dolphin emulator​ on your Android phone. It's free, since it's open source. One thing to note here is that dolphin emulator is compatible with Android 5.0 and higher, but we strongly recommend a very powerful Android device with high specs running on 7.0 Nougat. I.e if you want to experience an almost smooth and buttery gameplay without lags or glitches. So for this tutorial, we're going to use OnePlus 5.
Get GameCube and Wii ROMs
The next step is obviously to download most of the best GameCube and Wii ROMs for the dolphin emulator. To reminisce, Dolphin emulator utilizes ISOs for its original game. So we won't stop you if you Google for the best GameCube and Wii ISOs available on emuparadise. Now that you have GameCube and Wii ROMs placed on your device​'s SD card or internal memory, let's quickly learn how to setup or configure dolphin emulator on Android.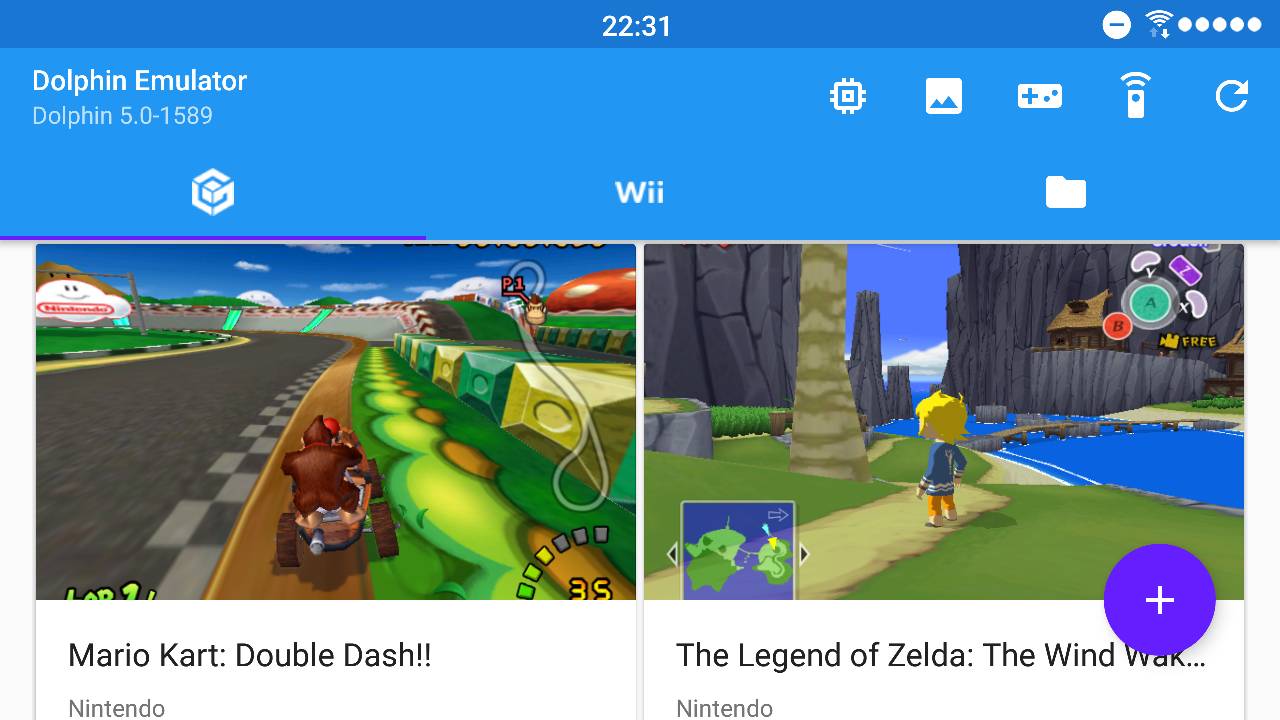 Setup Dolphin Emulator
Configuring dolphin emulator to run most of the GameCube and Wii games on your Android phone won't be that easy, although if you are able to balance the right settings for a specific choice of game, then you can get close to something playable. For this settings, we were able to run legend of Zelda the Windmaker at full speed or extremely close to it. So simply download and extract this ini config file for dolphin emulator and place it within /storage/emulated/0/dolphin-emu/Config.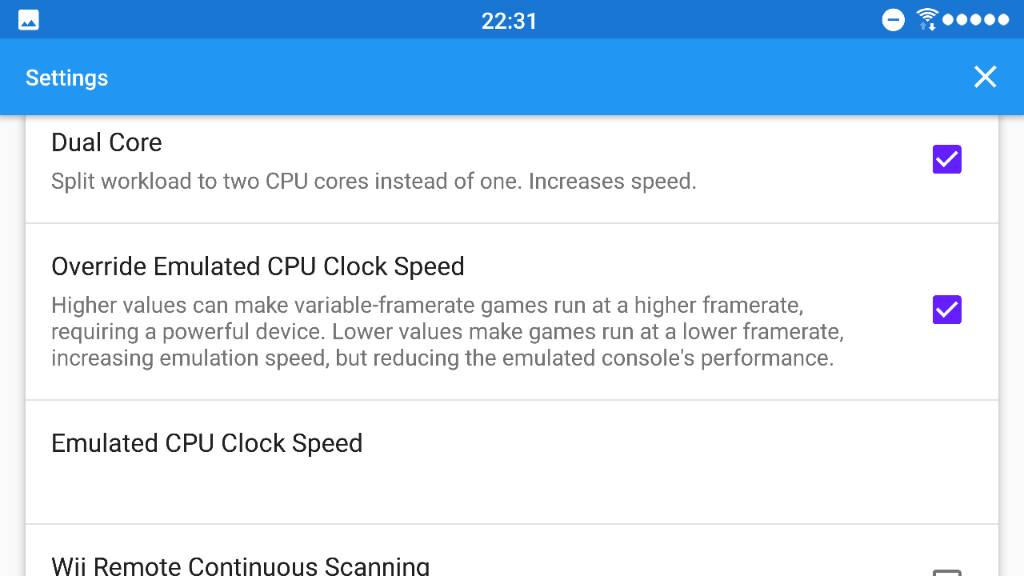 This folders and files will only be created if you open dolphin emulator once. For other GameCube and Wii games such as Super Mario, Resident Evil and MarioKart Double Dash, you'll have to tinker with the Settings Options found within the dolphin emulator to see which is playable. If your device isn't powerful enough or your desired game is to heavy, then you might get 60 fps which is too slow but playable.
Also Read: 5 Best GameCube and Wii Emulators​ For Android and PC.
Enjoy GameCube and Wii Games on Android
Now it's time to play GameCube and Wii games on your Android device. So go ahead and open dolphin emulator, tap the folder icon on the right and hit the plus button. From here, locate the ROM you downloaded earlier and open it. The initial boot should go around 50 fps depending on the Wii or GameCube ​game you're trying to run plus your Settings configuration.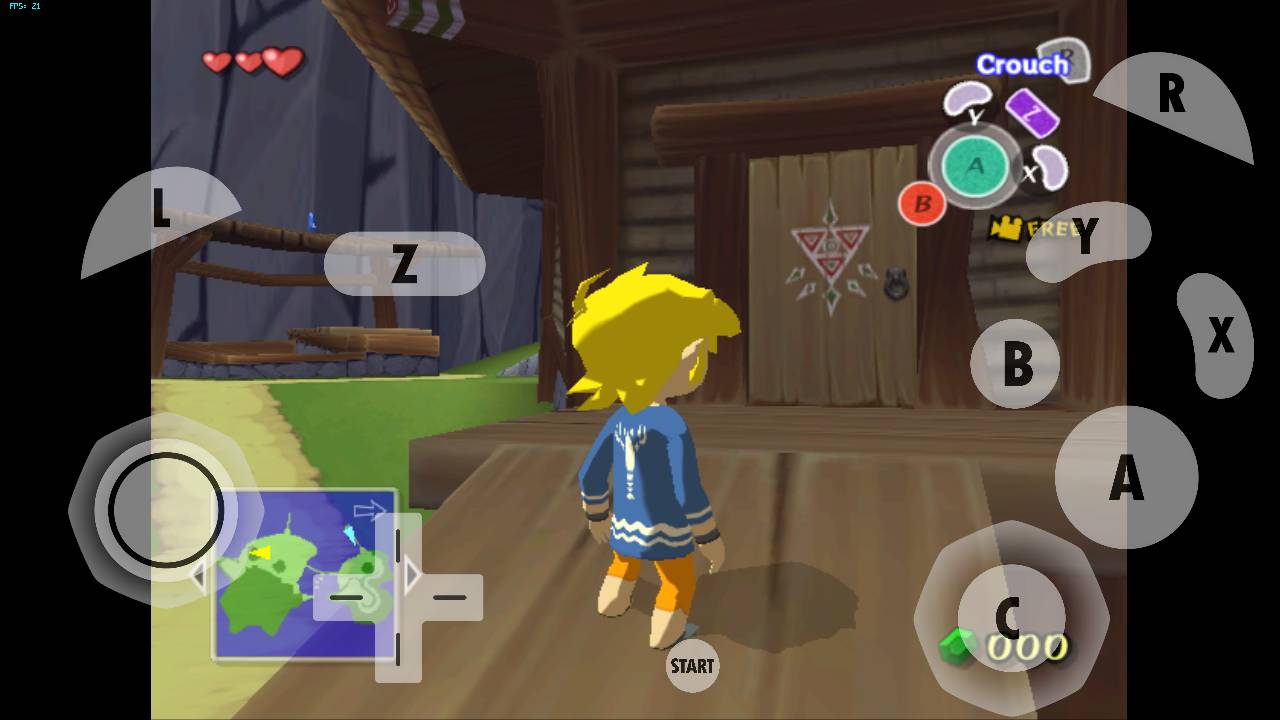 Note that the controls on dolphin emulator aren't set up yet, so when you open a game, simply swipe down from the notification bar and a blue bar containing three menu (dots) will appear. Tap on it and configure the GameCube pad controls to your preference. Dolphin emulator brings supports for touch and controllers, also multi player is highly possible.
Also Read: 6 Dolphin Emulator Games You Should Play.
Wrapping Up
That's it, playing GameCube and Wii games on Android wouldn't be possible without dolphin emulator. There are a dozen of Wii and GameCube ROMs/ISOs compatible with dolphin emulator, and the developers are relentless in releasing new updates to fix bugs and glitches. Dolphin works better on Nvidia Shield, Galaxy S8, OnePlus 5 and the new Razer Phone. But you'd know it will be very demanding especially on your battery. So have you tried dolphin emulator? If yes, share us your Settings tweaks and games you've played so far.