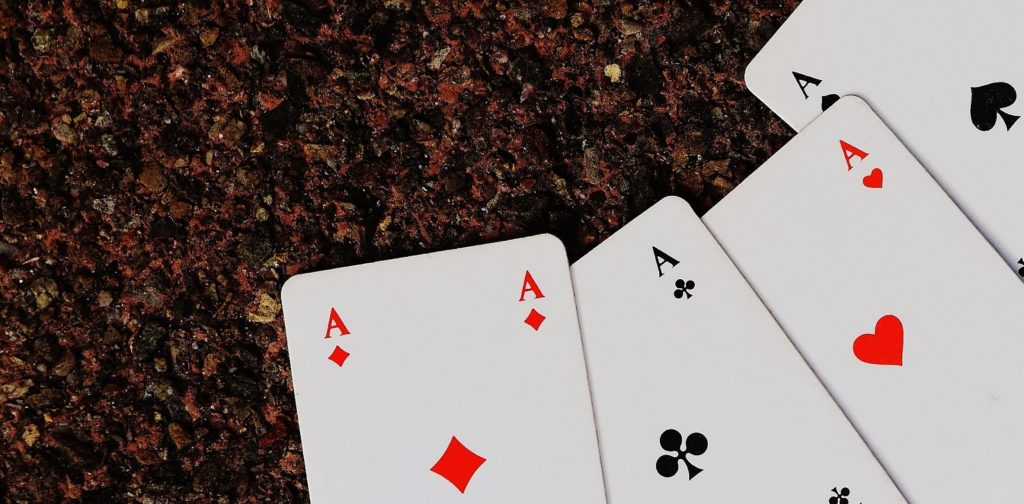 As fantastic as it sounds, card games can actually be fun. Playing them can be one of the best ways to stay busy. We've had our own fair shares, playing some of the most addictive, engaging and interesting card games, I vividly remembered those leisurely days, during the holidays when me and my pals spend most of our times playing "Naija Whot", not the digital or computer Whot, it's actually the normal one. Those where good old days, having to stay indoors or going to the park, the fun and zeal was there then. Even up till now, we still play card games, as they're never-ending. However this practice or perhaps fun, isn't what we do frequently now.
Buying packets of collectible cards was a practice we all love to do most, and it has been around for over a century. But with the introduction of digital card games on the Android ecosystem, this practice has halted a bit. As intriguing as it seems, we can now comfortably play card games on our Android phones anywhere, anytime. Now playing card games on our Android device, requires a deep level of strategy, but the gathering sets the standard for a collectible card game fun. If perhaps you are a card game lover,  and you want to play something more complex in 2018, then below are the best offline card games for Android.
1. Orders & Chaos Duels
Orders & Chaos Duels is one of the most popular collectible trading card game for Android. The game narrates a story of an ancient demonic spirit named Zepar, and his Corruptions, who have also returned to use the world as their twisted, wicked playground. Battle with the evil forces in a ton of adventures, or fight against real players for the leaderboards supremacy. There are nearly 300 gorgeous cards that you can collect, with spectacular special effects for the cards. You can create your great hero and the card dueler, while you play across the magical fantasy universe that features online mulitplayer battles. This game requires deep content and great strategy, in other to join the quest & also to fight against evil and free the world of Haradon.

2. Solitaire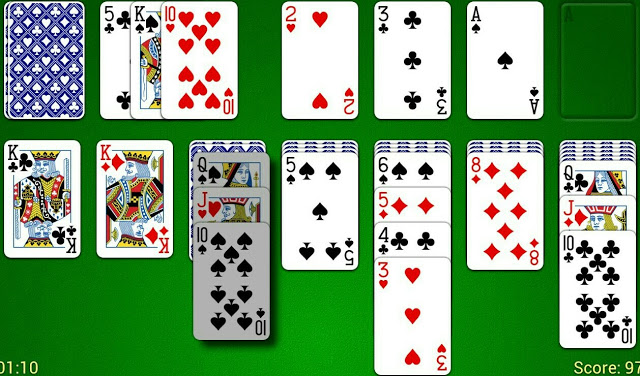 Solitaire is a simple, fun, addicting, and the most popular solitaire card game for Android device, which will bring back the memories of "Classic Windows Solitaire. This game unveils a massive revamped & quintessential solitaire experience, with tons of fun modes & a beautiful graphics. Unlike some Solitaire games, which lacks polish & others that adds too many bells and whistles, Solitaire Classic strikes the perfect balance both in terms of vintage Solitaire gameplay and practical modern design, giving you the perfect amount of options for your solitaire needs. If you're eager to experience an addictive, fun and brain teaser game, then Classic Solitaire will be your best choice. Remember that patience and smarts are the key in these card puzzles game. So you have got to be ready for the priceless gem.

3. Hearthstone
Hearthstone is actually my most favorite card game, and i love playing it once in a while. The game brings a fascinating and appealing mission, which is fun to begin with and also Hearthstone takes you into the world of intuitive gameplay. Speak of which Hearthstone is deceptively simple and you can pick up your cards and throw down the gauntlet. In Hearthstone, You play the hero in a fast-paced, whimsical card game full of cunning strategy. You'll also be able to unleash powerful cards to sling spells, summon minions, and seize control of an ever-shifting battlefield. If you're an experienced pro or a beginner, the depth and charm of Hearthstone will draw you in. You can also build your own deck, hone your skills and fight for glory as you step into the Arena and duel other players for the chance to win awesomely prizes!.

4. Naija Whot
Naija Whot is quite popular over here in Nigeria. I actually downloaded it on my sister's phone and she has always been engrossedwhile playing it. Tonielrosoft did a good job on this one and this proves that we've some 'brainy' developers over here in Nigeria. NaijaWhot is an exciting, classic and a healthy Uno card game for Android device and just like Hearthstone it's simple to play. Once you start to play the game, you will only become a winner by finishing your cards before the beast or computer beats you to it. NaijaWhot is quite addictive, it can keep you comfort when it's needed and your mind focused when you are idle. Thanks to its artificial intelligence, which keeps it challenging all the time. You can challenge opponent in the tournament or multiplayer mode. Overall, NaijaWhot is quite fascinating, it has depth, needs strategy & it's offline.

5. BlackJack 21
BlackJack 21 is the most popular, simple, smart, fun and authentic Las Vegas card game on the Android. BlackJack brings a beautiful graphics, with an awesome and wonderful animations, and transitions. BlackJack has been updated with quality background sounds & dealer voice. You can customize your Avatar, choose your favorite Game Mode/Variant, play with million of players around the world and train yourself in BlackJack 2. There are a hundreds of tables, VIP privilety suites, BlackJack tournaments and even challenges. Compete against the best and strategic players, and win huge prices as you race to the top. If you ever needed an intense and a real Las Vegas-like card games, then blackjack 2 can actually be the best choice.

Wrapping Up
Playing Card games can be fun, and the Google Play Store offers a bunch of them. These are our most favorite card games for Android, and you're definitely going to love each of them. We've tons of card games that can be interesting, however we only mentioned the best. So if you've any addictive offline card game on your Android device, kindly unravel it to us through the comment box below. Overall enjoy playing your cards!! Be strategic, and think deep.