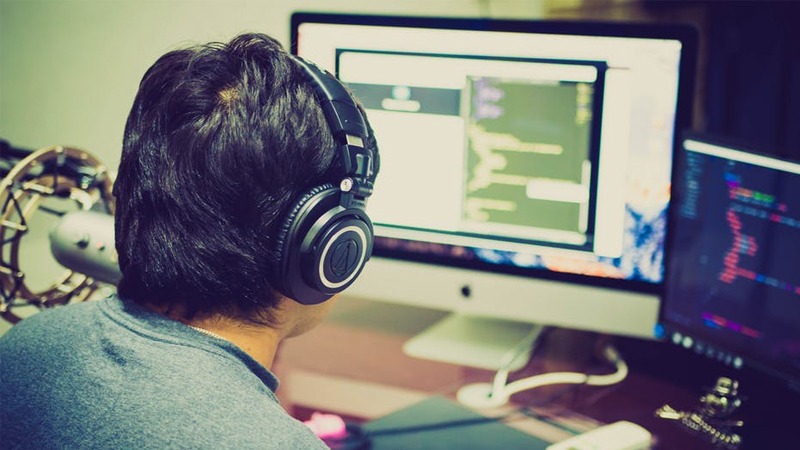 Why pay for TeamSpeak servers and hassle yourself with Skype when you can actually use discord to simplify your gaming life. With over 135 million users per month, discord popularity has surged to become the best messaging app in the gaming community. Its main goal is to be wherever gamers are, whether it's on PC or on mobile. Discord is simply a cross-platform voice and text chat app that allows users to communicate with friends during gameplay. The app itself is quite streamlined and lightweight and has little or no minimal impact on your CPU, so it certainly won't slow down your game's performance.
Recommended: 10 Best Games Like Overwatch
Apparently, discord has benefitted greatly from the sudden progress in online team-based video games such as "Overwatch" and "League of Legends" and aside from gaming, a lot of people are using discord for other interests too. One of discord's unique features is that it allows users to install and run a selection of different bots that can fullfill their different needs. For instance, a discord music bot can be used to welcome newcomers to your channel by playing music for them. So if you love this idea, then here are the best discord music bots worth trying out.
1. Rythm
We kickoff with rythm, one of the feature-rich and high-performance music bot for discord. It was specially created to deliver high quality music from multiple sources such as YouTube, Twitch, SoundCloud and more. Aside from being easy to use, rythm brings "non-extensive command list" that promises huge stability and a lag-free music experience. Furthermore, rythm offers an auto play and lyrics feature and users can easily search for a song either by name or by URL, provided the service is supported. As of now, rythm is serving over 2 million discord servers.
2. FredBoat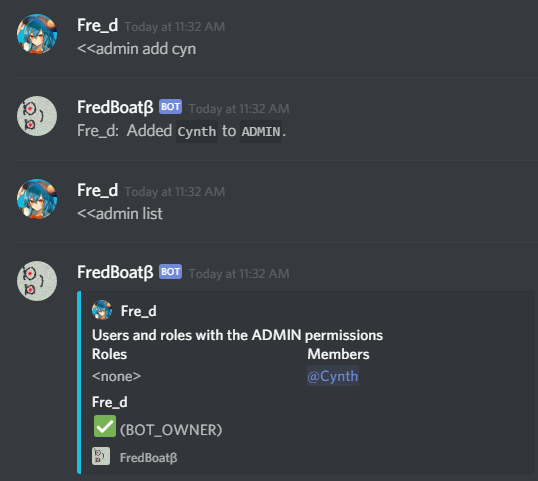 FredBoat is an open source discord music bot that can serve as a good alternative to rythm. It's extremely easy to use and with 'zero configuration' you can directly add it to your discord server for an ultimate and rich music experience. Originally created to be used on 'small servers', FredBoat has gained a lot of 'praises' and can now work even on larger servers. It's quite similar to the previously mentioned "rythm" since it delivers high quality songs from YouTube, BandCamp, Twitch, SoundCloud etc. Aside from livestreams, FredBoat brings support for shuffling playlists and users can skip the hassles of "linking to a track directly" and make use of the search feature.
3. Vexera
Next up, we have a multipurpose and high quality "discord music bot" dubbed vexera and trust me, she's definitely here to stay. Vexera is often "pouted" as one of the best music bot for discord and this is probably because it's authorized and trusted in the gaming community. Vexera was specially crafted to deliver a smooth and sound music experience while offering full support for playback. It also lets users control music queues via channel and there's a "command system' that helps to mute, ban or voice kick a server member. Vexera currently dominates over 25 thousand discord server and an automod feature is arriving soon.
4. Himebot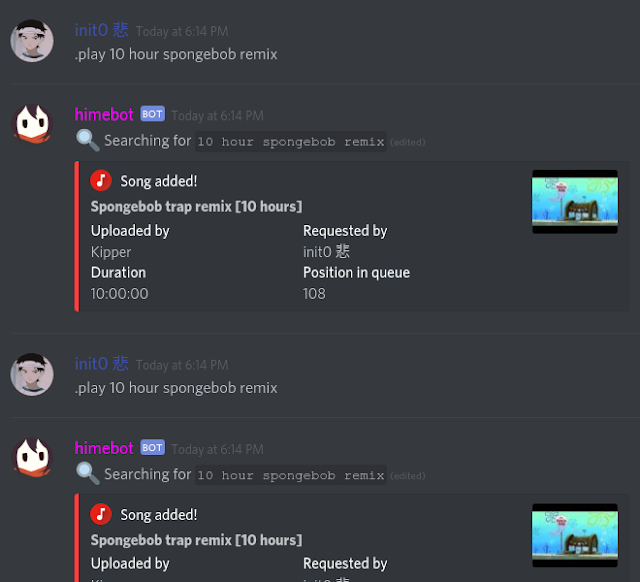 Programmed in 'python' using discord.py, hime was originally created as a hobby to learn programming but its popularity has grown and it's currently used in over 160k discord servers. Himebot is without doubt a powerful and user-friendly music bot for discord and it brings a slew of commands that are totally free. Aside from its unique autoplay feature, hime doesn't restrict the number of 'songs" a user can queue in one session and besides, there is no duration caps either. Overall, hime is a very handy discord music bot that once installed in a channel can easily play a ton of songs all night long without interruption.
5.Ayana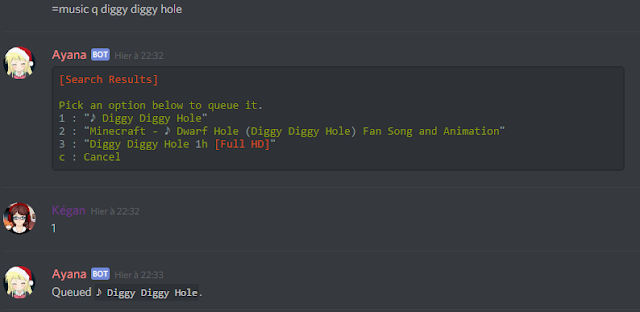 Ayana is a flamboyant discord music bot that can "liven up" your channel​ with its multilingualism. Aside from offering cool customization abilities, ayana also brings powerful moderation utilities that's​ useful in controlling your community. One of the best features you'd fancy while using this bot is none other than the fun commands and reaction images it brings. Apart from this pros, ayana is capable of playing high quality music with smooth playback to welcome newcomers to your channel. She is currently being used in over 449k discord servers and can serve all your music needs without qualm.
6. Marv
If you're looking for an incredible discord music bot that can painlessly play music from any site, then Marv should be your go to. It's super fast, easy to use and can play songs of any length from multiple platforms such as YouTube, Spotify, Nico Nico, Clyp and more – all for free. Aside from this, users can upload​ an audio file containing any of their favourite music and Marv will play all of them with ease while showing appropriate lyrics. The bot (marv) also allows users to blacklist and whitelist songs and there's a rewinding and fast-forwarding feature integrated into it. It's currently in used in over 140k discord server.
7. AvaIre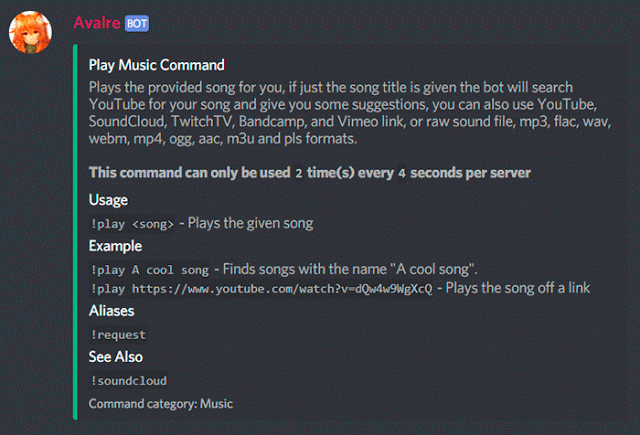 There are 'obviously' a ton of music bots for discord, but avaire has "proved" to be among the trustworthy. Once invited to a discord server, avalre can entertain your guests with high quality music curated from a ton of sites such as YouTube and SoundCloud. The bot itself is quite similar to Marv as it can easily play music with links gotten from Vimeo, Bandcamp and Twitchtv. Aside from this, users can use raw sound files like MP3, aac, ogg etc; to play music with ease. Ava also brings an interaction command that allows users to send funny gifs to each other and moreover it brings a moderation and search feature.
8. dabBot
If you are looking for a good discord music bot that you can leave in a voice channel without being afraid that it will disconnect, then you should consider dabBot. It is a stable music bot for discord that was specifically created to provide high quality music from radio stations, Twitch.tv, YouTube, SoundCloud, Discord.FM, Listen.moe and much more. Aside from bringing a playlist support, dabBot has boomed tremendously and it's currently in used in more than 423k discord servers.
Wrapping Up
A good music bot can help you spice up your discord experience and even automate tasks for you. There are obviously a ton of discord music bots out there, but most of them aren't stable. The above lists contains highly rated music bots that are reliable. So if you need a good discord music bot that can play music for you in your voice channel, then the above list will do.