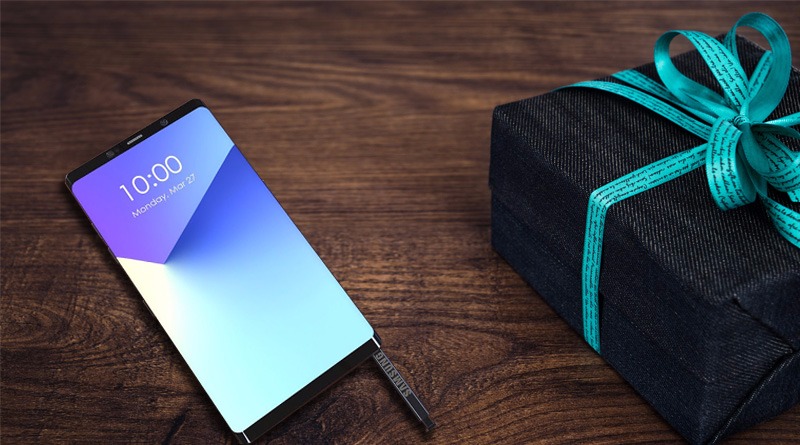 Samsung Galaxy Note 8 is coming, and trust me it'll worth every of your penny. It is quite sad to say that Galaxy Note 7 was a very big disappointment. The battery catastrophic almost soiled the image of the company, but the Note 8 will certainly make a difference. Galaxy Note 8 development is almost at its peak, and Samsung is all set to unveil their next flagship on August 23 in New York city. This year's Note 8 is no doubt under lots of pressure from consumers, as they're eagerly anticipating to see what the company has to offer considering the fact that Galaxy Note 8 will be the next Note they can buy after the Note 4 which was released back in 2014.
Needless to say, we've seen the Galaxy Note 8 in renders and cases, and moreover the rumored specs and features have surfaced online, giving us a clue on what to expect in the upcoming device. The good news however is that someone has managed to leak the official Galaxy Note 8 stock wallpapers and it's available for you to download right now. Galaxy Note 8 is rumored to feature a larger 6.3 inch display, with minimal bezels and no physical home buttons. Hence we'll be expecting a Note 8 that'll​ be running on Snapdragon 835 and bags an infinity display just like what we saw in Galaxy S8 and S8+. Obviously, Galaxy Note 8 internals will be slightly bigger than the S8's, as we might be seeing a Note 8 sporting 6GB RAM with dual camera, fingerprint sensor and the S pen safely beside it.
So far, we're seeing 13 of the best Samsung Galaxy Note 8 stock wallpapers, sporting beautiful and unique designs. Now we're not actually sure if this is the full gallery of the Note 8 stock wallpapers, but one thing is sure "these wallpapers gives us a glimpse on how unique the Note 8 will be". All courtesy should go to SamsungVN who where able to leak these images online.
The gallery above houses thirteen hd official stock wallpapers of the Galaxy Note 8, also it should be noted​ that some of these images are in rather odd resolution as they're sized at 2560×2560 instead of 2960×2960. So you should choose what best fits your screen by cropping the images before setting them as your default wallpaper. You can right click on the images you desire and save them on your device. We've also uploaded the images on Google drive so that you will be able to download them in bulk. Simply click on the badge below to get this one going.