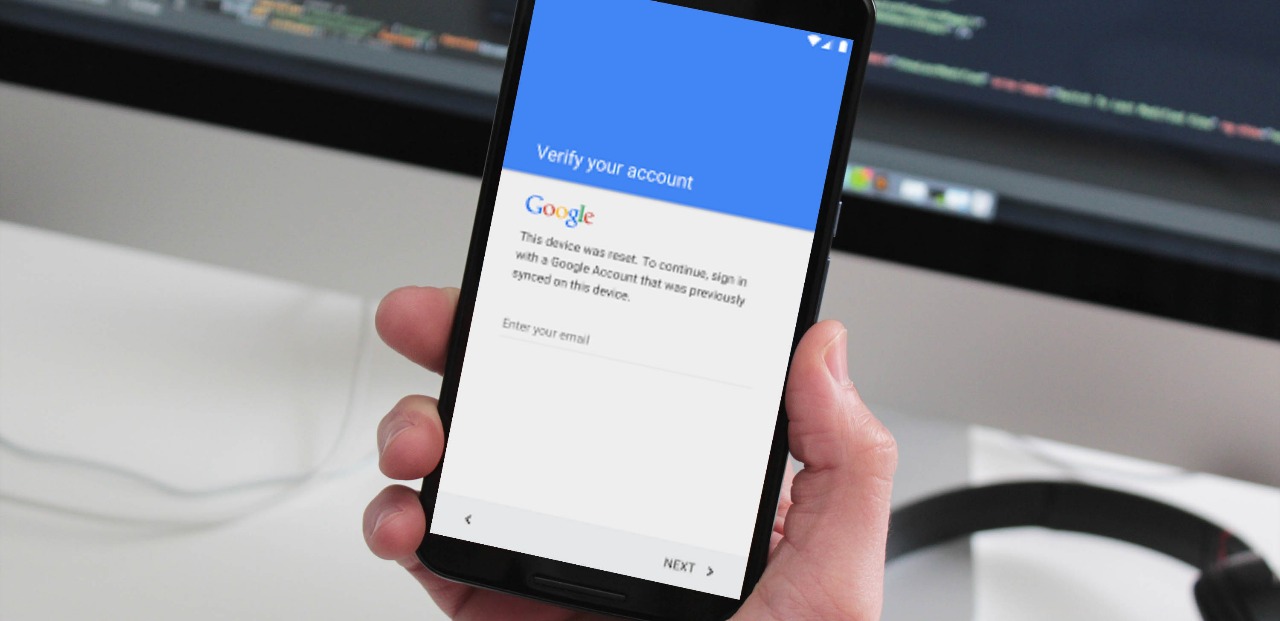 Following the release of Android Lollipop, Google introduced a new security feature called factory reset protection (FRP) to help people keep their data safe. By default, FRP is automatically activated on any Samsung Android phone once a Google account is setup. Now if the device gets reset from the recovery menu, you will be required to re-enter the Google account details that was last used on that device. This is to ensure that a phone won't be accessed when it is stolen. For one thing, FRP or Factory reset protection is an essential security measure that is good when viewed positively​.
Also Read: 8 Best Flash Tool For Android.
But unfortunately, it can also work against us. Imagine a scenario where you have had FRP enabled and went ahead to factory reset your Samsung device from the recovery menu. Now when the device boots back on, you will be required to enter your Google account details for verification purposes​. Now you do know you are toast if you can't remember the password and email address. Tools such as FRP bypass APK can help you bypass Google account or frp lock on any Samsung device, but they aren't reliable. So without further ado, here are the best FRP bypass tool you can use to bypass for Samsung and LG devices.
1. Z3X Samsung Tool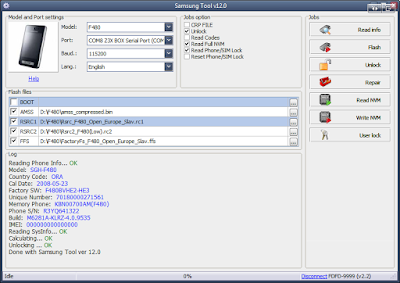 Z3X Box Samsung tool is one of the best frp bypass tool that can be used to bypass frp lock on any Samsung device. The software brings an easy-to-use multilingual​ GUI with tons of features to help you upgrade and downgrade firmwares​ with ease. Z3X Box Samsung tool activation can read your device information and codes, the program can also come in handy for unlocking network and to backup & restore data. Using Z3X Samsung tool to bypass frp is quite simple and it brings a lot of job options to choose from.
Download Z3X Samsung Tool
2. FRP Hijacker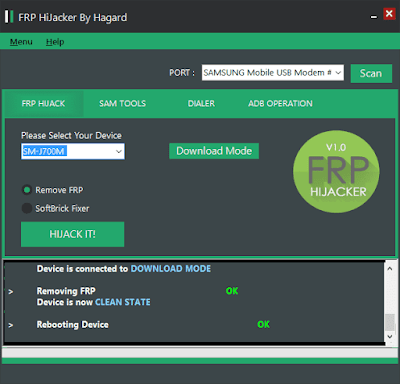 FRP Hijacker is a light but yet powerful frp bypass tool that allows users to get rid of frp lock on their Samsung device without ​the need for combination files or tricks. The program itself features an ADB enabler and ADB frp remover tool. Aside from this, you'll also get to find a phone dialer that's useful to bypass Google account. For frp hijacker to work, you'll need to install Samsung kies, then launch the setup file and select your device's​ model. Now connect your device to your PC using a usb cable and ensure you're in download mode. Next select Remove FRP and click Hijack it.
Download FRP Hijacker
3. UnlockJunky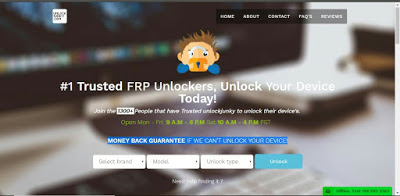 If FRP hijacker doesn't support your device model, then we've got the perfect frp bypass service for you. UnlockJunky is an online website dedicated to help users remove frp lock and unlock carrier network on their device. The site lets users bypass Google account on any smartphone brand including Samsung, LG, Motorola and ZTE. To use UnlockJunky, you will need to head over to the site, then choose your device, unlock type and initiate the order. You will be given an unlock software that will aid you bypass Google account and the price goes for 40$ which is relatively cheap compared to the 80$ charged by phone engineers.
Visit UnlockJunky
4. D&G Unlocker Tool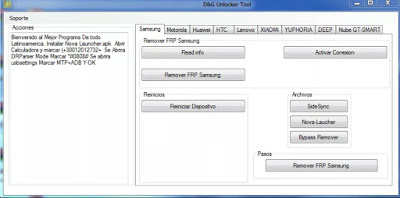 DG Unlocker is a Windows software built to help users bypass Google account on their samsung device. D&G Unlocker serves as an all in one FRP lock removal tool and brings a user friendly interface. The program can go as far as removing frp lock on numerous phone brands including Xiaomi, Lenovo, HTC and Huawei. Using D&G Unlocker to bypass Google account or remove FRP lock on any Android device is easy, simply open the setup file, then select your phone brand and connect your device to the PC using a USB cable. Then click the "Remove FRP" button.
Download D&G FRP Unlocker Tool
5. Chimera Tool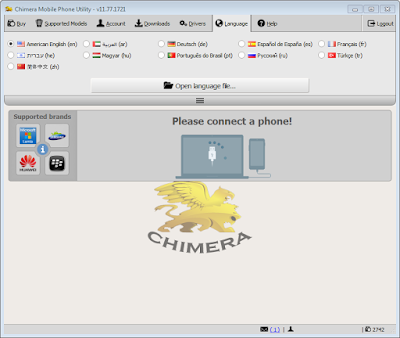 Chimera is one of the most popular FRP bypass tool that's easy to use and can efficiently aid you to bypass Google account verification on any device notwithstanding whether you are a professional or not. Chimera Tool brings lots of features which includes IMEI repair, SIM lock removal, calibration enhancement, Pattern/Pin Unlock and bootloader unlock. Chimera tool FRP removal feature is top-notch and even brings supports for a lot of phone models including Nokia, Blackberry and other MTK device. The software isn't completely free and it's mostly used​ by phone repairers to repair modem and bypass google account frp lock.
Download Chimera Tool
6. Samsung Galaxy S7 Edge FRP Tool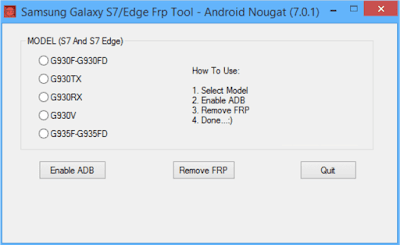 Ever wanted to remove or bypass FRP on Samsung Galaxy S7 edge? Then SGS7 frp tool should be the best software to carry out the task. Samsung Galaxy S7 Edge FRP tool is one of best FRP bypass tool that let's you remove FRP lock on various models of Samsung Galaxy S7 and S7 edge including G930V and G935F. The tool brings an easy to use UI that makes frp removal a bit more simple. Moreover, it works on any Galaxy S7 and S7 Edge running on Android 7.0.1 Nougat. To use it, simply select the device's Model number and click on enable ADB and then click on remove FRP and you are done.
Download Samsung Galaxy S7 Edge FRP Tool
7. TR Tools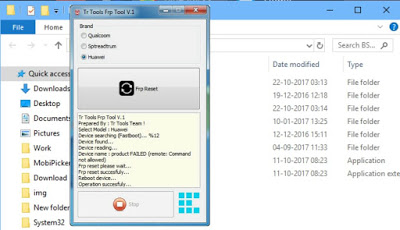 If you are looking for a cool frp bypass tool that will help you remove the FRP lock on your device, then TR tools should be the best option. TR tools is an FRP removal software that brings an amazing, clean, easy to use and simple user interface. The program can be used to bypass Google account on any Qualcomm and Spreadtrum device. To use this software, simply install the appropriate drivers and launch TR tools. Then reboot your device to fastboot mode and connect to a USB cable. Now select the brand of your phone and click FRP reset.
Download TR Tools
8. Gsm Flasher FRP Reactivation Lock Remover Pro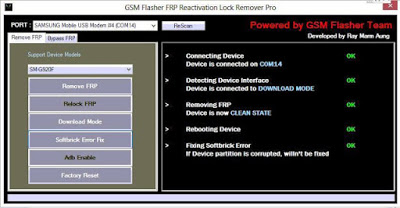 Gsm flasher frp reactivation lock remover is one of my favourite FRP bypass tool​ and it's​ essential for removing or bypassing frp lock on any Samsung Android phone. One of gsm flasher unique feature is the ability to fix softbrick issue. The program brings a clean and easy to use interface that can utilize by unprofessionals and tech savvy. Using GSM flasher frp reactivation lock is quite simple, the first step will be to launch the software, then connect​ your device to your PC with a USB cable. Then select your device model and click remove FRP whilst in Download mode.
Download FRP Reactivation Lock Remover
9. GPT Team Samsung ADB FRP Tool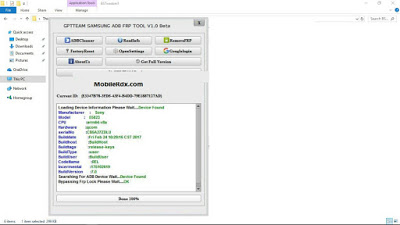 GPT Team Samsung ADB FRP Tool is yet another frp bypass tool for Windows PC to help you remove or bypass FRP lock on any Samsung smartphone and even tablets. The software works in a single click only and brings a ton of options including an ADB cleaner, Google login and even a factory reset feature. Aside from the FRP bypass option in GPT team Samsung ADB frp tool, the software can also read your device info and can be used to bypass Google account.
Download GPT Team ADB FRP Tool
10. GSM Flasher ADB Bypass FRP Tool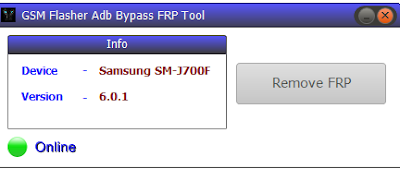 ADB Bypass FRP tool is a small windows application that serves as an FRP bypass tool to help you remove or bypass Google account verification with ease. The software itself brings a simple but handy graphical user interface and it does a perfect job when it comes to bypassing frp lock on Samsung smartphones. To use GSM flasher's ADB bypass FRP tool, you will need to launch the program, connect your device to a computer using USB cable. Now the software will auto detect your device version and name along with an online status. Simply click Remove FRP and wait for a few minutes for it to get the job done.
Download GSM Flasher FRP Bypass Tool.
Wrapping Up
With the above tools, you can easily bypass LG and Samsung Google account lock and it's stress-free. So if you've mistakenly forgotten your​ Google account details and can't access your device after a factory reset then you can use the above frp bypass tool to unlock it. They are free, works like charm and easy to use.