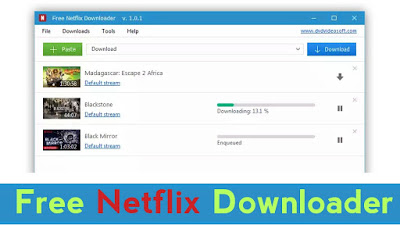 This tool Free Netflix Downloader allows you to download any Netflix video instantly for free on your Windows PC and watch them offline anytime and anywhere.
The past few weeks where actually fun especially for the Netflix users. As Netflix has added the most awaited feature everyone has craved for and that's the ability to download videos and watch them offline. However this new feature is limited as you're only allow to download a few selection of there videos and that's the partial sad news. Recently I discovered an online tool that permits you to download all your favorite Netflix video and watch them offline. The tool functions just like the popular Savefrom.net and it's workability has been unquestionable.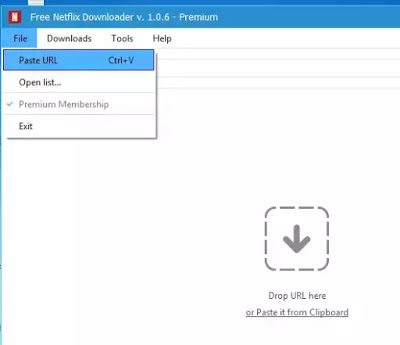 We're talking about "Free Netflix Downloader" here. The tool makes it possible to download your favorite series anywhere without bothering of region restrictions. As of posting this article, The tool Free Netflix Downloader has been developed by DVDVideoSoft and is only available for Windows PC or Laptops. However, the developer has assured users that the Linux and Mac version will be coming soon. Looking at the tool interface, you'd agree with me that it's clarified and easy to use even if you're a beginner, you can simply understand how it works once you've a Netflix account.
Thus if you already have a Netflix account, all you've to do is to simply login to your account. Then copy the URL of the video you want to download and paste it on the "download bar" that can be found on the Free Netflix Downloader app. Then watch as your favorite video will be downloaded in just a twinkle of an eye which will instantly save on your hard disk. One of the main features of Free Netflix Downloader is its fast multistream downloading which allows you to dwnload series, full seasons, feature films in a standard quality in few minutes.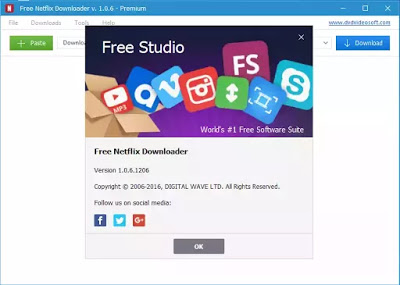 Free Netflix downloader tool also provides users the option to convert media files to MP4, AVI, MP3 and you can painlessly download multiple videos at the same time using this tool. Thus simply navigate to the website and download the application on your Windows PC or laptop and start rocking any Netflix video you desire and it's completely Free.
However if you've made up your mind to use this tool, there's a high risk that you will be violating Netflix Terms and Conditions and will likely face a ban. Alex says that right now they don't expect any sort of reaction/ban from Netflix but if the tool gets popular, it could raise some issues.face a likely ban. Alex says that right now they don't expect any sort of reaction or ban from Netflix but if the tool gets popular in the nearest future, it could raise some dust.
Thus if you found this tool worth trying, then I suggest you grab most of your Netflix video before the said Dust will raise.