Apart from being a gamer, I'm also a drama lover. Not to mention that I love anime too. Drama, anime, cartoons and manga has been around for decades. They're a very big part of Japanese culture and despite most of them being fiction, people all around the world are starting to get really addicted. To be candid, the number of kdrama lovers and anime fans are increasing rapidly. Hence in a bit to maintain the culture that has passed the test of time and to quench the nostalgic feeling derived towards the missing of your favourite korean​ drama episodes, we geeks over here at techviola have decided to unveil the best Android apps you can use to watch or download korean drama, anime, manga and cartoons for free. So if you've got your Android device ready, then here are the best korean drama app, anime, cartoons and manga.
1. Dramania
Without beating around the bush, I'd plainly tell you that dramania is the best korean​ drama app for Android. One can easily use dramania to watch or download thousands of episodes from hundreds of kdrama series. The app brings an intuitive user interface with a list of updated dramas arranged in alphabetical order. Another strong point is that dramania gives its users the privilege to choose how they want to watch each k-drama episode.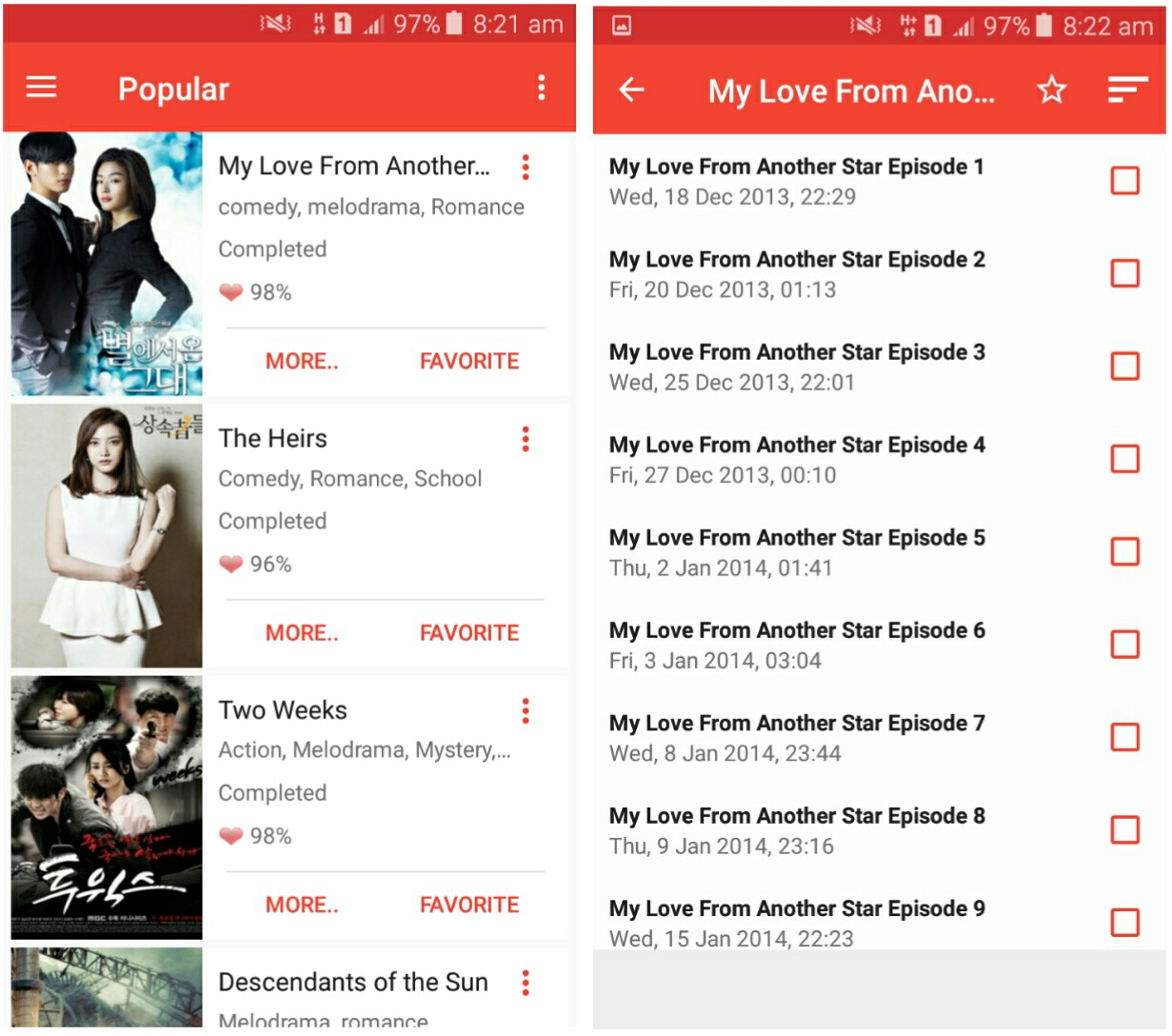 For example, you can choose to stream or download any of your favourite k-drama episodes directly from the dramania app or you can use an external video player. Also you can opt-in to forward the episodes straight to your Chromecast device but you will need to have one connected. Aside from being a native and awesome korean drama app, dramania gives you access to a list of popular and latest korean dramas. Also users can browse or search for any k-drama directly within the app and dramania brings an updated list of latest Asian movies.
Also Read: 10 Best Websites to Download Korean Dramas for free.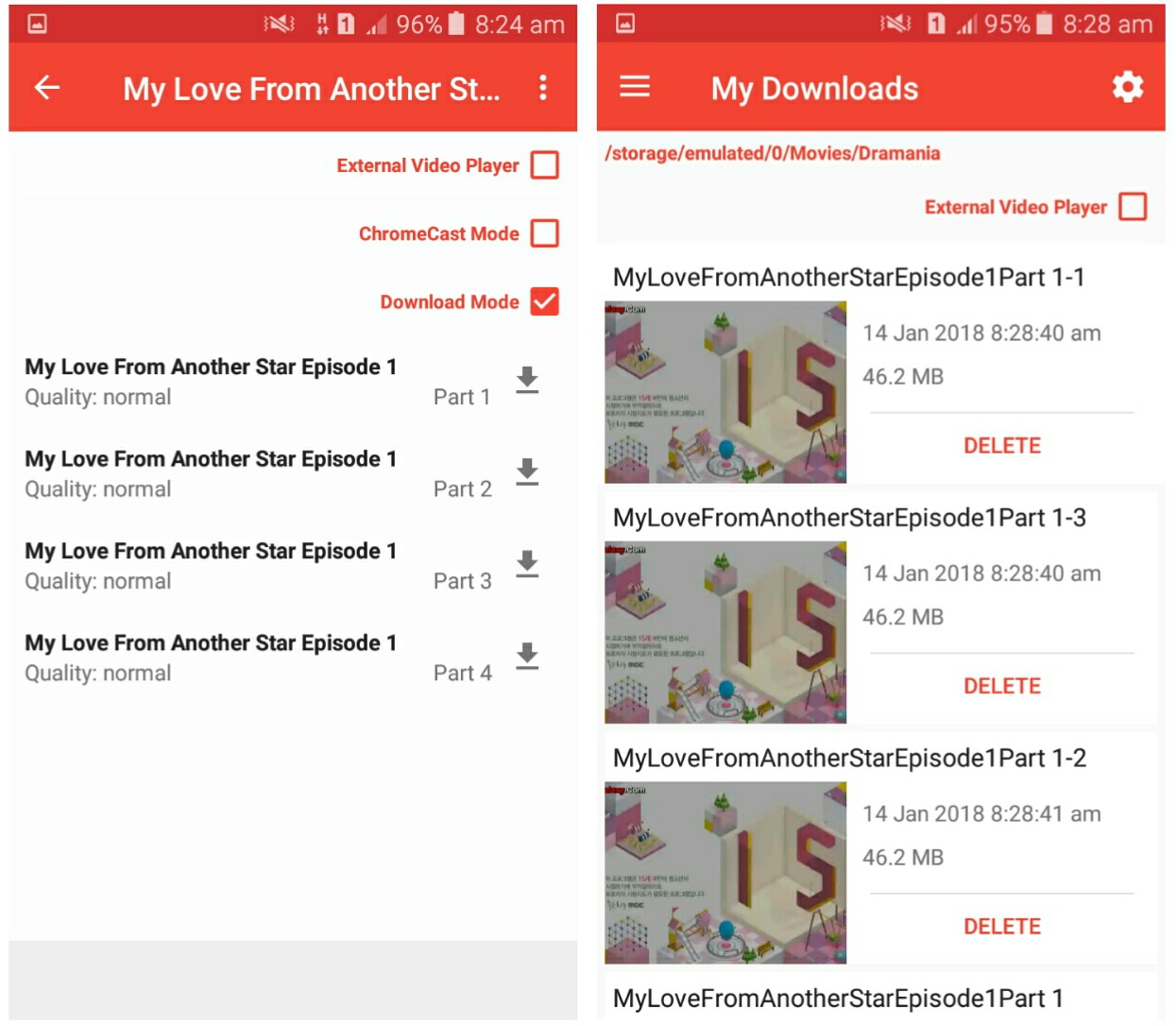 There's also a dedicated option where your downloaded kdramas are being stored and you can choose to add any of your favourite k-drama to wishlist. Albeit an excellent app, dramania is gradually loosing its features. Prior to the latest update, one can easily clear the history of previously searched  dramas and even change an episode format from 420p to 720p. But these opportunities aren't accessible anymore. All in all, dramania is still everything a drama streaming/downloading app should be.
Download Dramania (free)
2. Viki: TV Dramas & Movies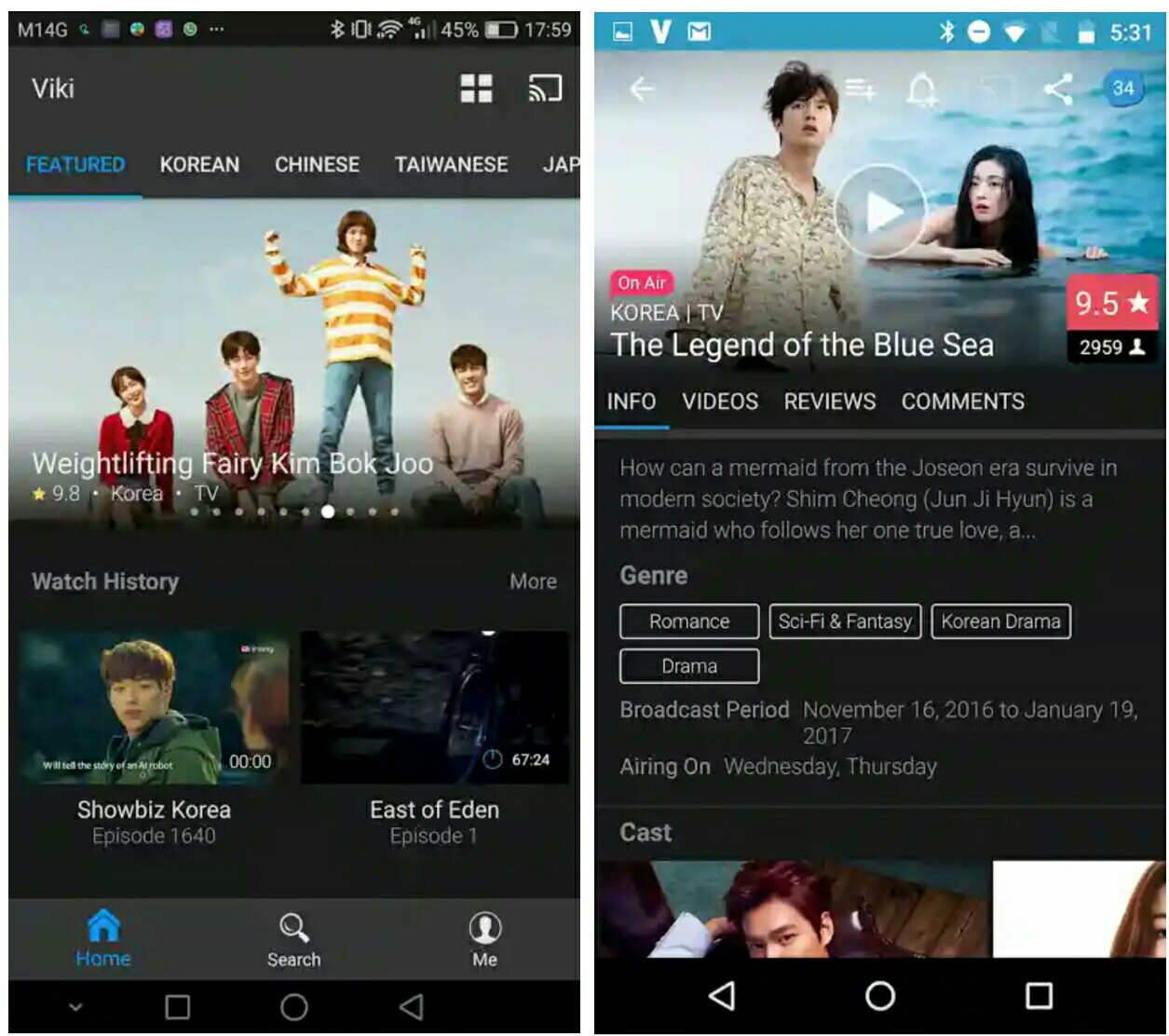 From the website of the same name, viki offers a huge catalogue of popular dramas, movies, tv shows, lifestyle and fashion videos. Viki's main focus and speciality is mostly on korean dramas, but you'll get to discover a vast variety of shows from taiwan, china and other countries. One of the things that makes Viki shows better is that users are provided with high quality english subtitles that makes​ sense and the app is legit, since you won't be pushed into any iffy streaming or download. Viki's main user interface is incredibly smooth, and you can upgrade to premium services to enjoy an awesome HD experience without ads. Overall, Viki is an excellent app for watching korean drama.
Download Viki from Play Store (free)
3. Toonmania
If you are a cartoon lover and you'd wish to watch your favourite cartoon just from your Android phone, then toonmania should be your go to. The app offers dubbed cartoons and anime and you can choose between a quality of 420p or 720p. Toonmania brings an intuitive user interface that's similar to dramania. When you launch the app, you'd be greeted with hundreds of cartoons to stream or download.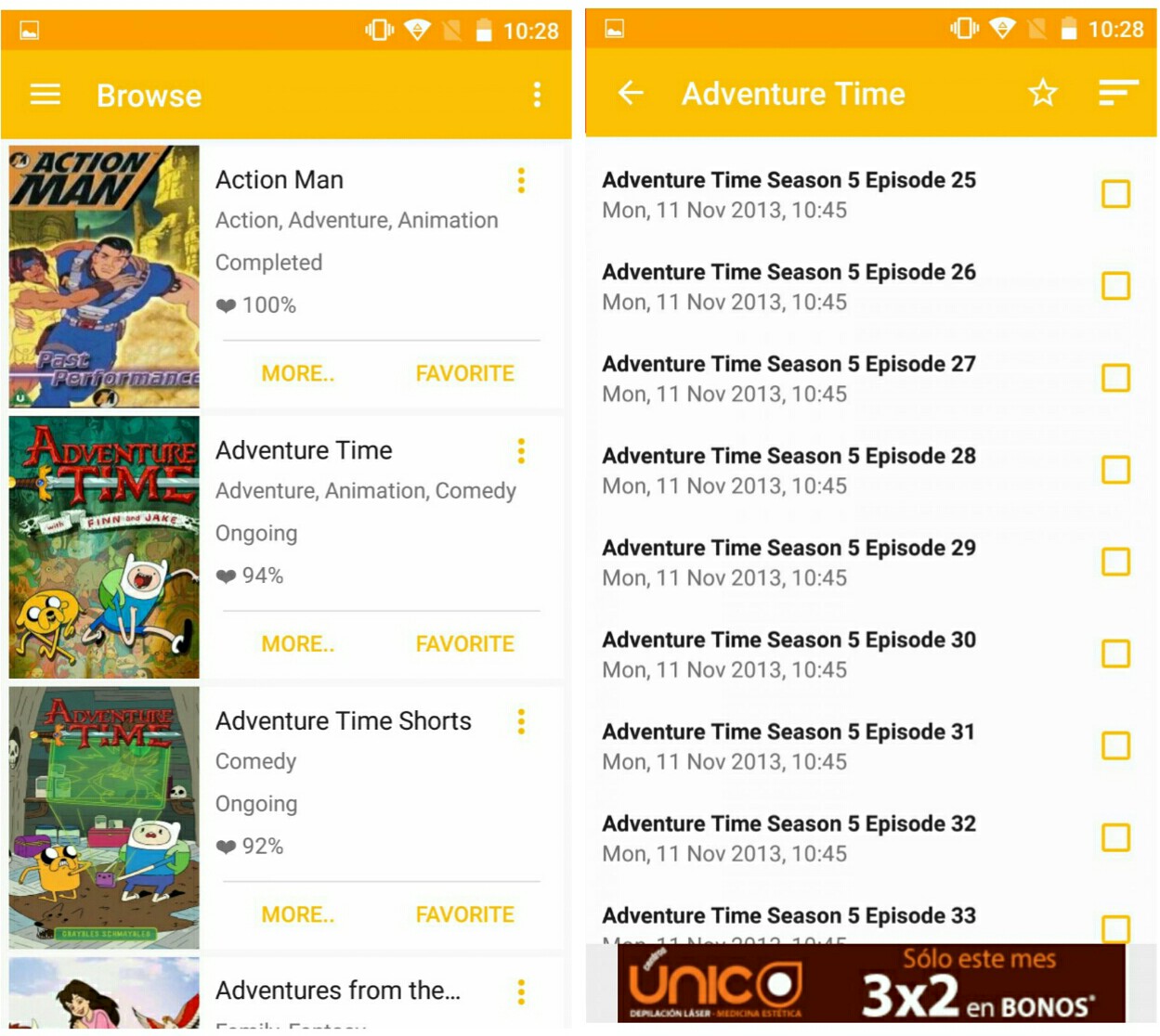 These animated series contains thousands of episodes, and you will get to see cartoons such as adventure times and action man. A look at toonmania, you'd notice it brings similar features as dramania. The side-menu once accessed unveil a lot of options, one can either browse or search for popular  animated series, and they're all arranged in alphabetical order.
Also Read: 10 Best Websites to Download Anime for Free.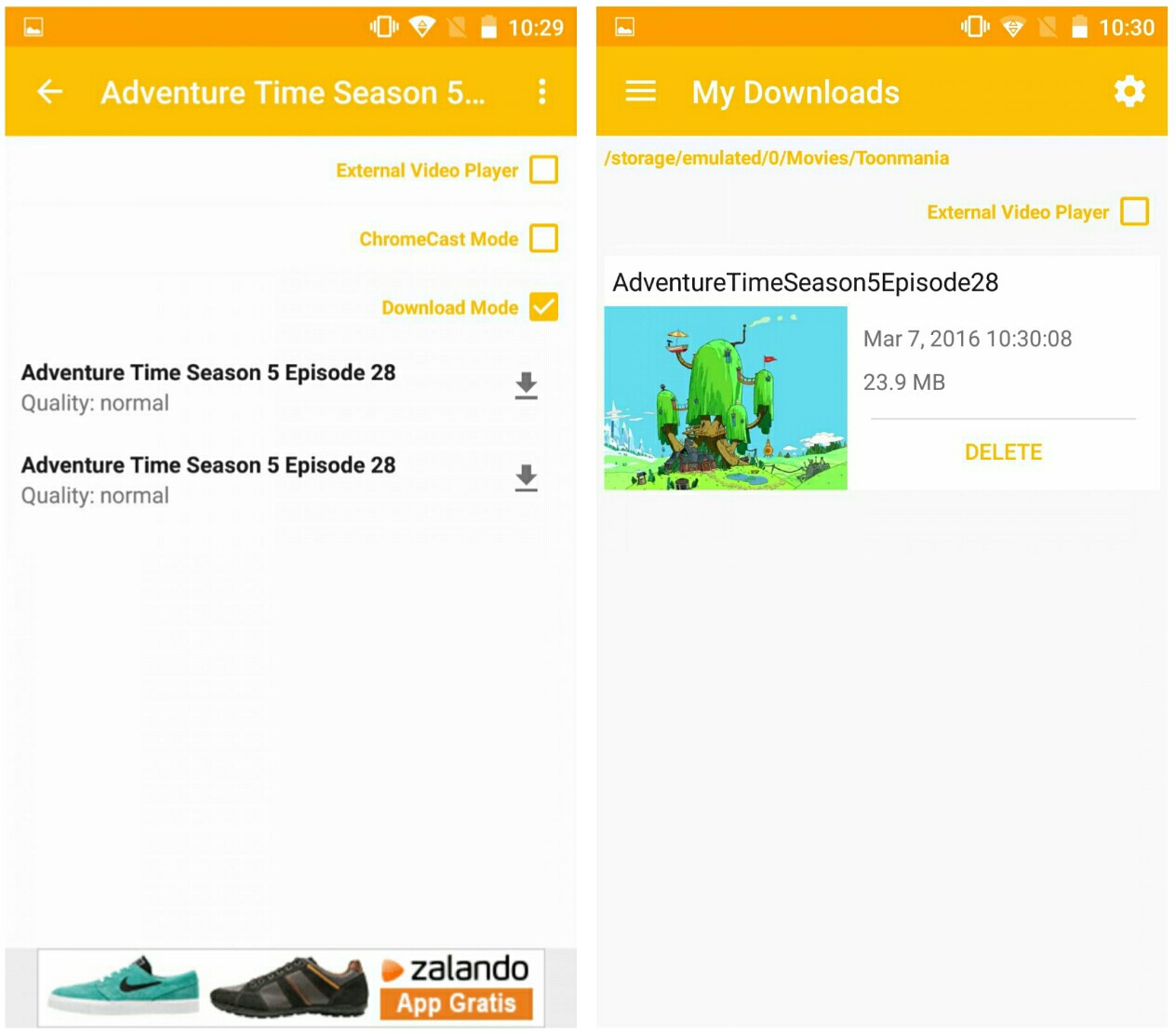 Toonmania also offers the latest cartoons series, and it give you the chance to choose how you want to watch an episode. Users can either send the episodes directly to a Chromecast, or they can choose to stream the episode within the app. Also there's an option to download any of your favourite cartoon and watch them offline. Toonmania is obviously an excellent app, since it offers different possibilities to watch a cartoon episode.
Download Toonmania (free)
4. Crunchyroll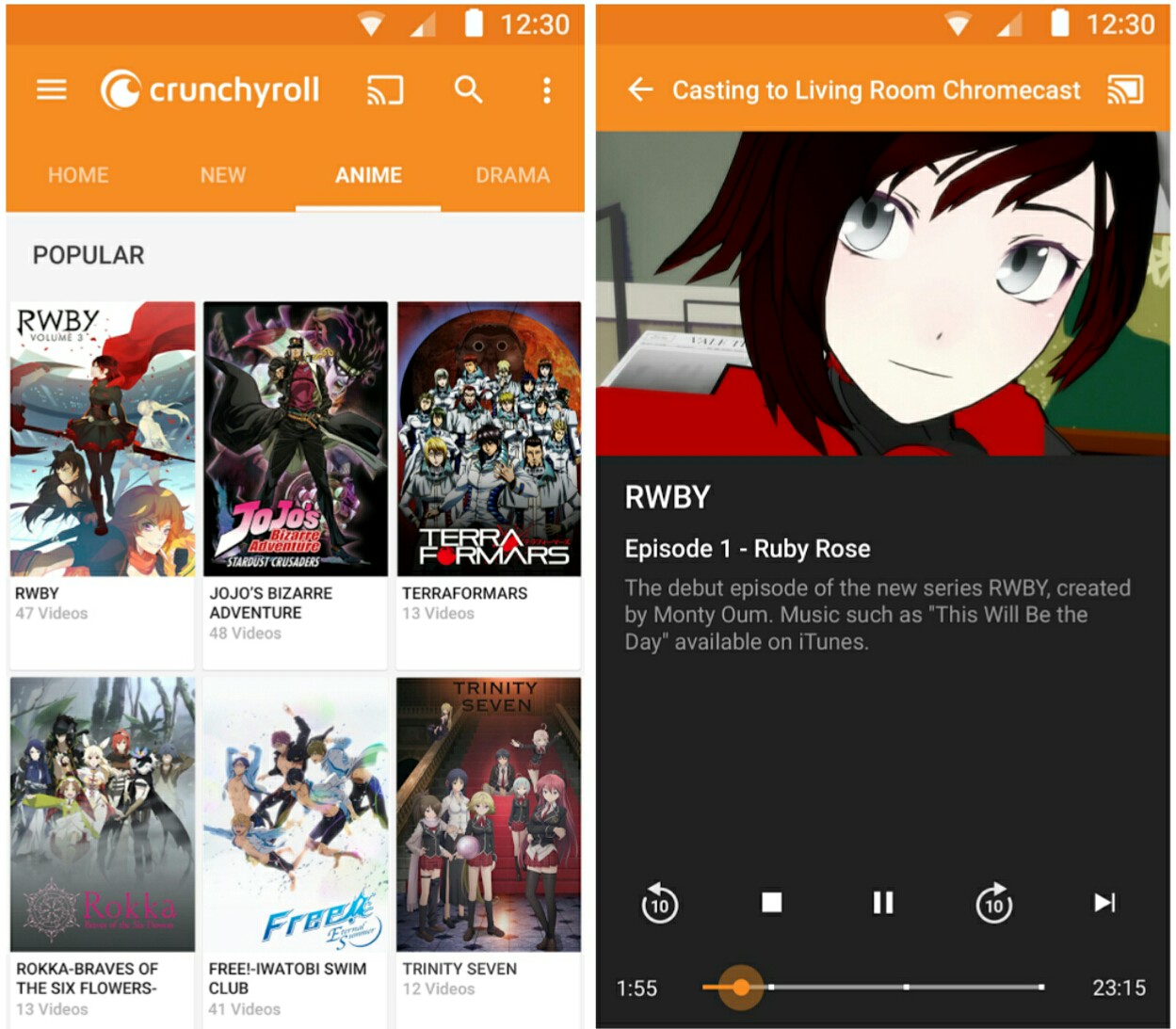 Crunchyroll is one of the best Android app that you can use to stream anime for free. The app offers hundreds of anime series with thousands of episodes that has a very long duration. With an intuitive user interface, crunchyroll lets you watch most of your favourite Japanese shows including dragon ball super and naruto shippuden. One thing you'd love about crunchyroll is that it lets you watch anime directly from your Chromecast device and most of the anime series appears 1 hour after the TV broadcast. Crunchyroll also brings a manga shop where users can purchase and read all sorts of manga with ease. In summary, crunchyroll is definitely worth a shot since it lets you stream anime in HD quality and brings an ad-free experience provided you subscribe to the premium membership.
Download Crunchyroll from Play Store (free)
5. Dramot Player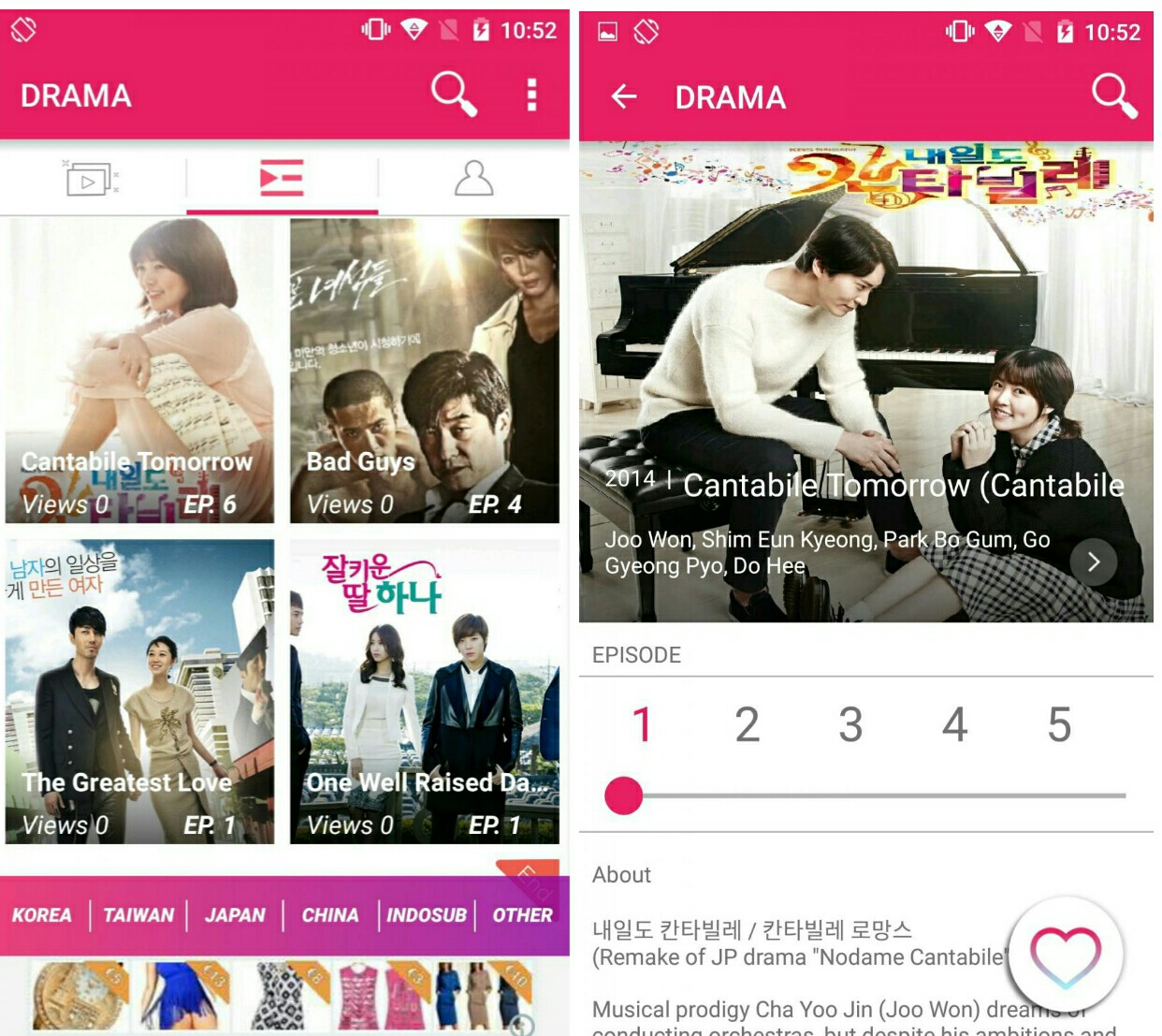 Dramot player is an Android app that lets you stream a ton of Japanese and Korean dramas for free. One thing you'd love about dramot player is that you can choose either to watch dramas in English or Indonesia subtitle. The app brings a cool user interface and options to configure via the Settings menu. Dramot player also lets users to view informations relating to a specific drama and you can access an actor/actress bio to see the shows they appear in. In summary, dramot player offers a very quick and hassle-free way to watch Japanese and Korean dramas with ease. It's definitely a must have app.
6. Mangania
Manga is undoubtedly a great way to spend quality time. Imagine reading comic books and graphic novels at the convevience of your home with a cup of coffee sitted beside you. You'd know that feeling huh?. If you're a fan of comic books, mangania should be your go to. Albeit a simple app, mangania offers hundreds of cool manga that you can download and read. Users are allowed to search for their favourite manga and even checkout the most popular and latest mangas available.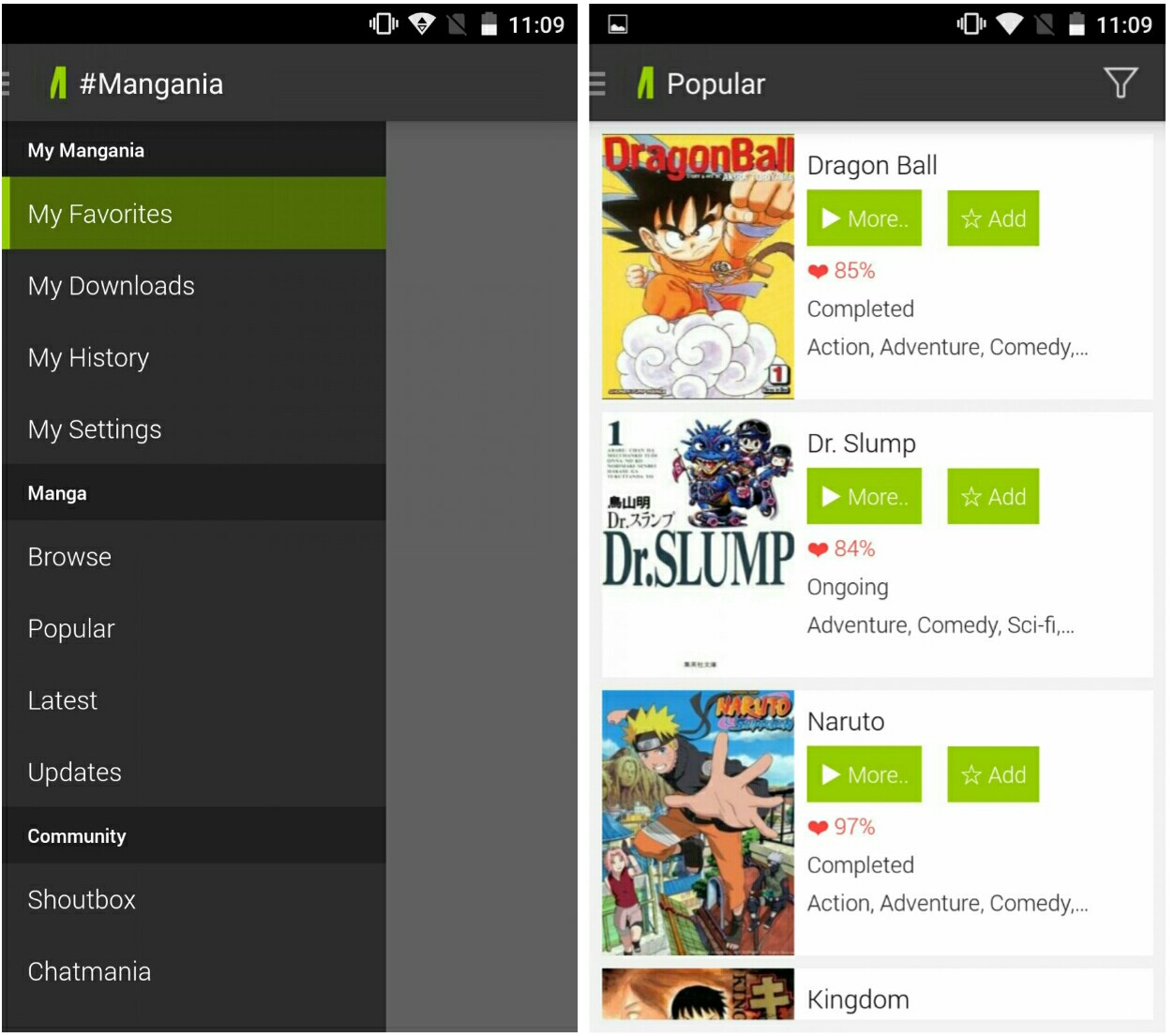 Another thing that might interest you to use this app is that it brings genre filter. With this feature, you can find manga pertaining to a specific genre such as doujinshi and shoujo. Also their are tons of manga in each category. Mangania's user interface is quite easy to master, all you have to do is tap on a manga that interests you and select the part that you want to read.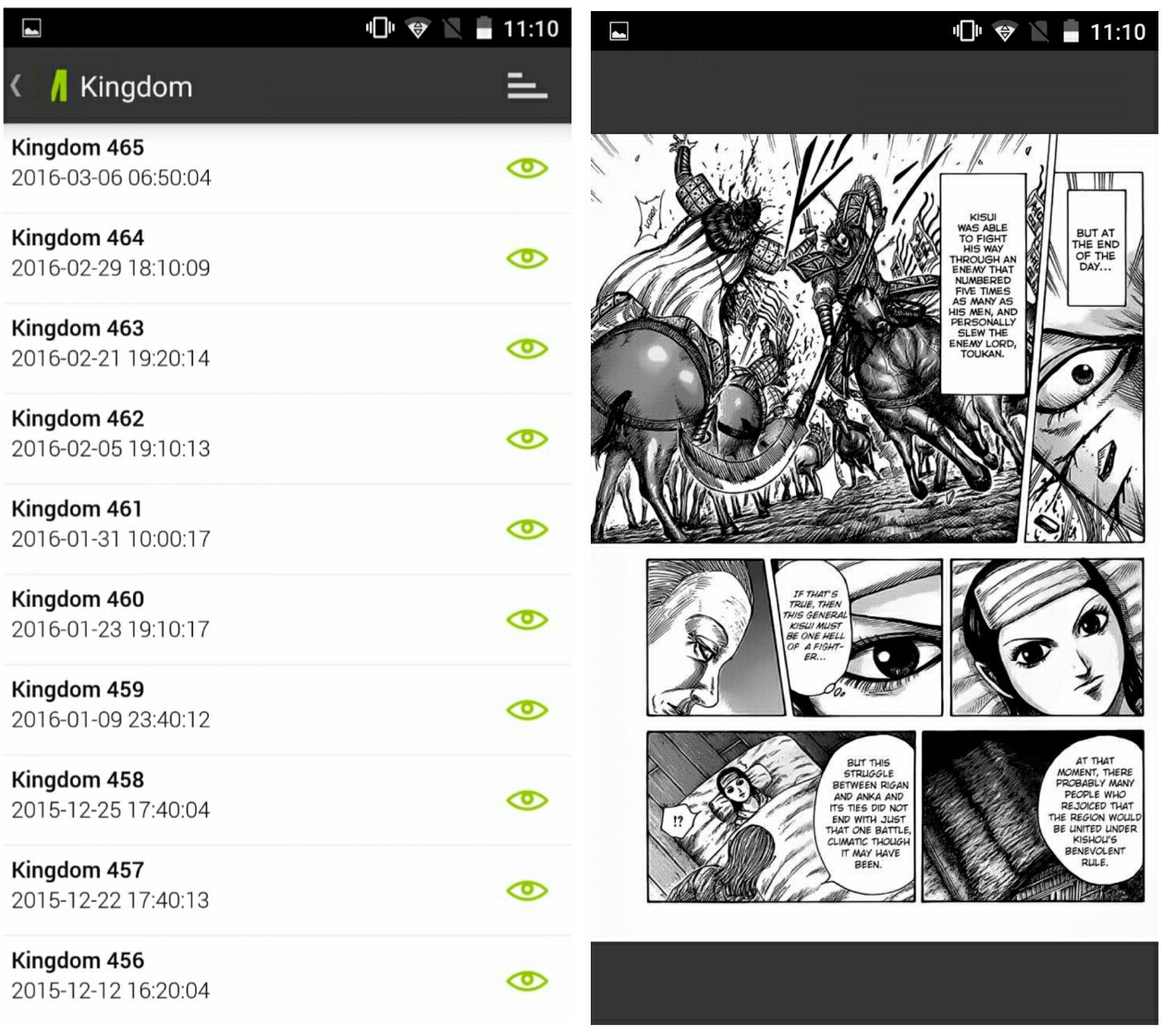 You can even add interesting manga to your favorites list and by doing this, mangania will notify you anytime there's a news or update relating to that manga. Mangania is really an excellent app, there's a community forum where you can converse with other manga lovers and this will help you to keep tab on the latest and upcoming mangas. If you are a comic lover, then mangania will bring you a list of the best mangas out there including kingdom, dragon ball and naruto.
Download from (free)
7. Animania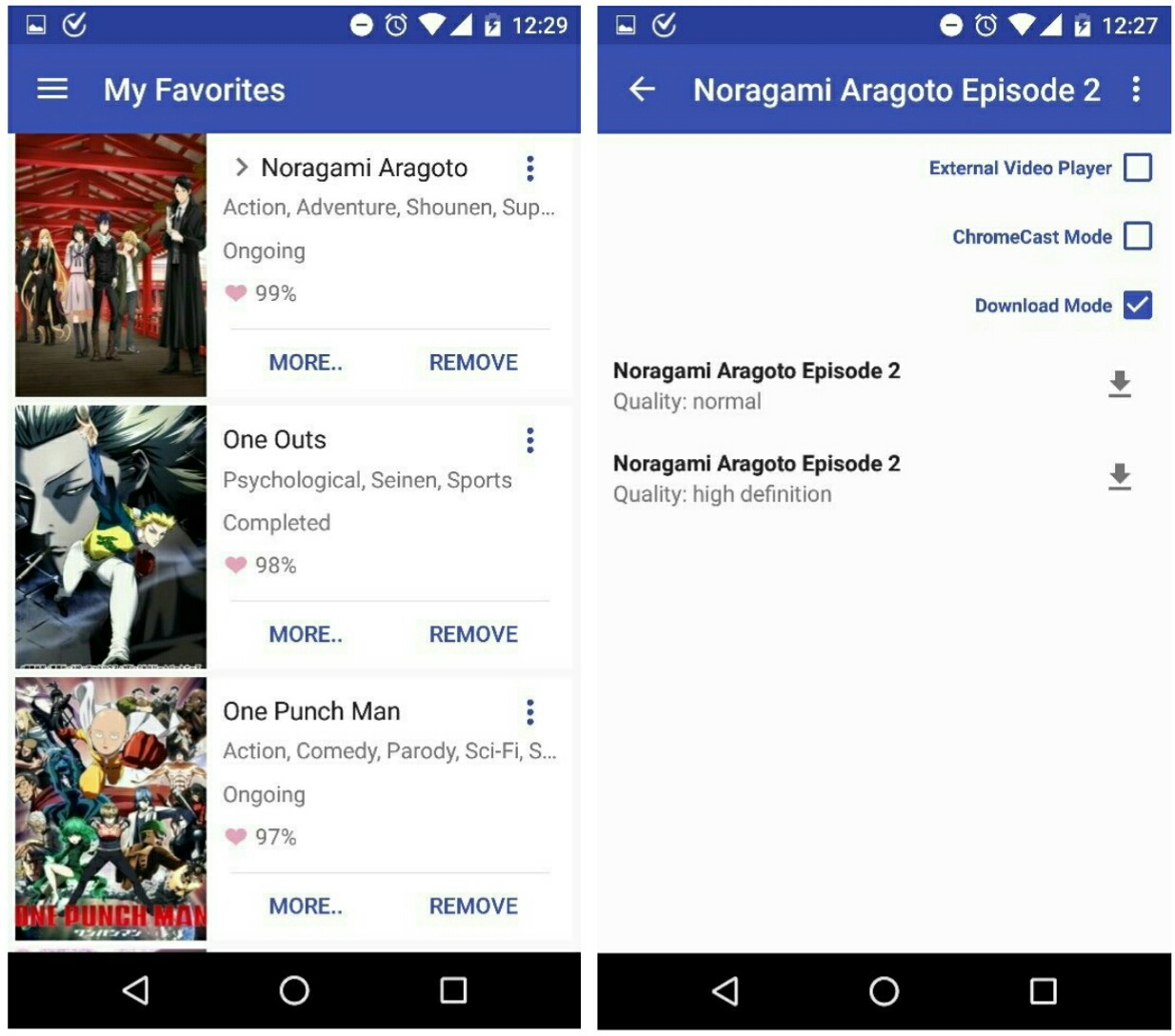 If you're highly addicted​ to anime and you really wish to have a TV portal-like app for anime, then you should consider animania. The app brings an intuitive way to watch anime series for free. Similar to toomania, animania lets you download or watch all your favourite anime. The app brings a ton of anime with thousands of episodes to stream. Animania also brings support for Chromecast and you'll get to discover latest and popular anime within the app. Another strong point animania brings is that it offers subbed anime. Hence users are being provided with high quality subtitle. Overall, animania is probably the best app you can use to watch or download anime for free.
Download Animania (free)
8. DramaFever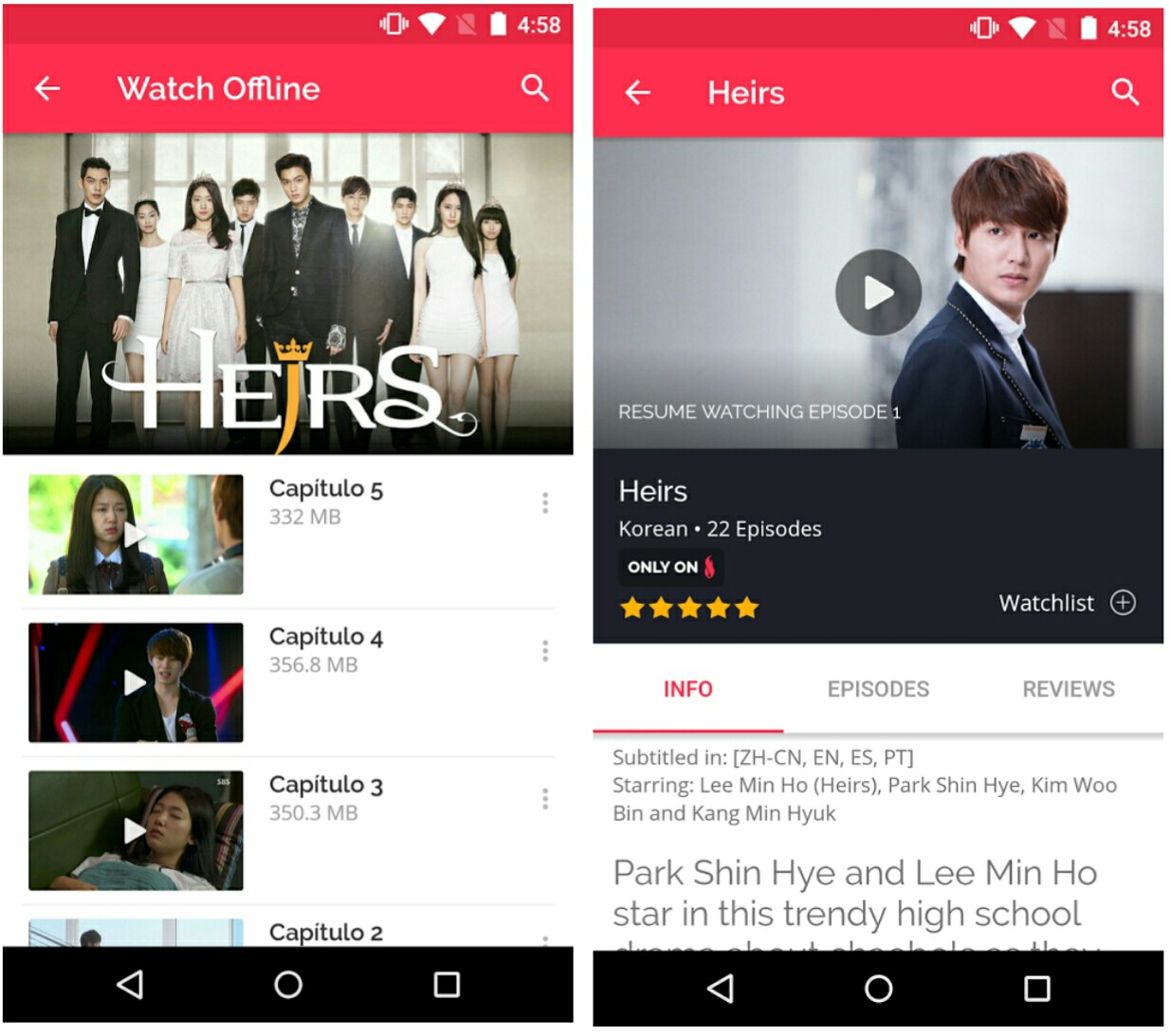 Available on Android and iOS, DramaFever offers a convenient and easy way to stream a ton of Korean dramas directly from your smartphone. The app brings a redesigned user interface with cool subtitles to match. Users can setup their Chromecast device and stream dramas from a big screen. One of the DramaFever's most essential feature is its ability to resume dramas, hence you won't have to go through the hassles of restarting a drama again when you mistakenly get disconnected. Overall, DramaFever is an excellent app since it offers latest dramas from different categories.
Download DramaFever from Play Store (free)
Wrapping Up
If you are looking for korean drama shows beyond what your basic TV and cable offers, then it's time to explore the world of Asian entertainment with the the above listed Android apps for korean dramas, anime, Manga and cartoons. You can use these apps to watch or download any of your favourite drama from the convenience of your mobile phone. So what are you waiting for? Grab these apps now and start hitting dramas, anime, cartoons and manga.