Even as we average gamers get older, the interest in playing old video games aren't 'fading' and due to this, a ton of retro games have gained an "upswing' in the last 15 years. The games we play today without doubt are graphically enriched, but they can never beat the thrill of playing contra force. As things keep changing, computers and mobile phones are equally getting stronger & they are now sufficiently powerful to painlessly emulate the earlier systems at full speed. Grab an appropriate and reliable emulator alongside an ISO file and you will be ready to revisit those good old days. This now, brings us to coolroms – the biggest emulation hub on the internet.
About CoolROM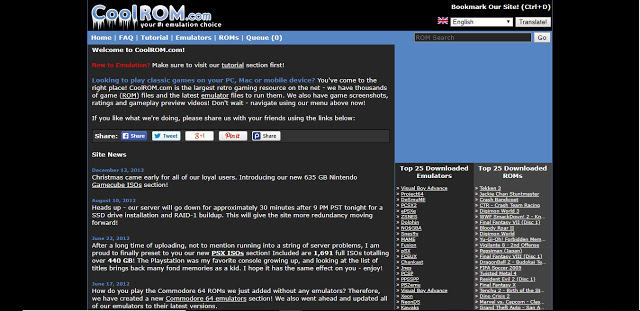 CoolROM is 'undoubtedly' one of the biggest 'retro gaming' website on the internet. It hosts a vast collection of retro games and emulators and some of the ROMs they provide includes PS2, GBA, Nintendo DS and PSX ISOs. For one thing, coolrom focuses mainly on gaming emulation, it's quite similar to a time machine that was designed to bring back the days-gone-by and if as an adult, you 'so much wished' to play the game you used to know as a kid, then coolroms should definitely be your go to. But wait, before we start recommending the site, lets figure out if it is safe or not.
Also Read: Best PPSSPP Games To Download Right Now.
Is CoolROM Safe?
Here is the mental conception, a lot of people practically believes that any site that offers free downloads isn't in anyway safe, but this isn't completely true. Yeah i know, majority of this site intentionally promotes pop-up ads in other to earn revenues, but some don't and coolroms happens to be among the good eggs. CoolROM user interface looks quite classic and mechanical, it's clean and offers friendly ads that won't interrupt your downloads in anyway. But wait, i recently noticed something fishy in coolroms desktop version and i think it is worth sharing.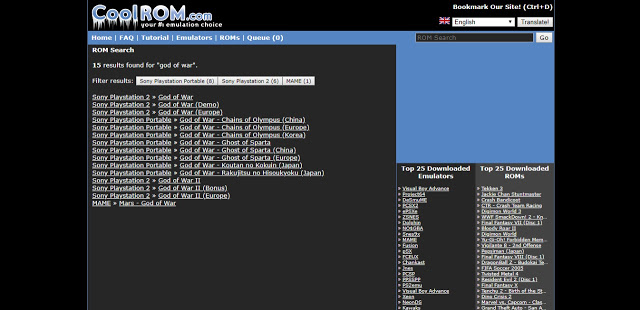 As a regular coolrom user, I've mostly used the site mobile version and it has so far proven to be safe. Unfortunately my opinion about coolrom changed when i opted to access the site using my PC. Just when i was about to get the ROM i wanted, two options spawned, asking me to use coolrom downloader or an alternative link. Of course as a first timer, i went with the installer and it bundled tons of malware on my system. Had to do thorough formatting before i could get rid of those viruses. So here is the point, coolrom mobile version is safe, but if you insist on using the site's desktop version, then the "alternative download" link should be what you should be clicking.
How to Safely Download ROMs From CoolROM
From here, we will be walking you through the steps to download from coolroms safely. So if you have got your Android, iOS or PC ready, then here is how to download ROMs from CoolROM.
To begin with, simply head over to coolrom.com and navigate to the emulators section. From here, choose your device operating system and install the emulator you want to play its games.
Next up, jump into the "ROM Files" section and select the system you want to emulate. The next page will reveal an option to browse by letter or by genre, and you will also get to see the top featured games, most downloaded etc. Simply select a preferred option or make use of the search bar at the top.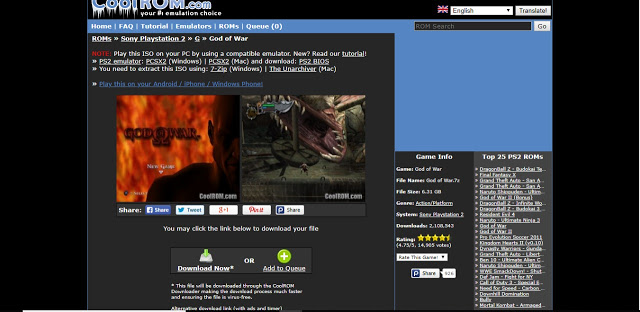 We are almost done, once you have choosen the game you want to play, then the next window will reveal a download button. If you are on mobile, you can go ahead and hit the "Download Now" button. For PC users, choosen alternative download link. An ad will be shown if you don't have an adblocker. Simply wait for 15 secs and you will be up and running. Seems quite cumbersome, but it is the safest method.
Wrapping Up
CoolROMs is incredibly awesome, its existence have helped a lot of gamers to revisit their childhoods. It is a place to quench all of your retro games needs and comes quite in handy now that emuparadise is down!.