The PlayStation Portable (PSP) is one of the best handheld game console everyone would love to have. Sony knew what its consumers would love, and they debuted it at the right time. Nintendo DS couldn't stand a chance as the PlayStation Portable raises all the way to the top to become the most powerful portable system. Thanks to its GPU, which was able to handle high-end graphics. If you have installed any dedicated PSP emulator on your Android phone or iOS, then the next thing you'd be looking for is PSP game ROM, ISO or CSOs. Obviously, there are lots​ of websites that allows you to download free PSP games, but most of them can infect your computer or device with malware or virus. Hence we've handpicked the best PSP ISO / ppsspp game download sites for you to utilize.
1. Gamulator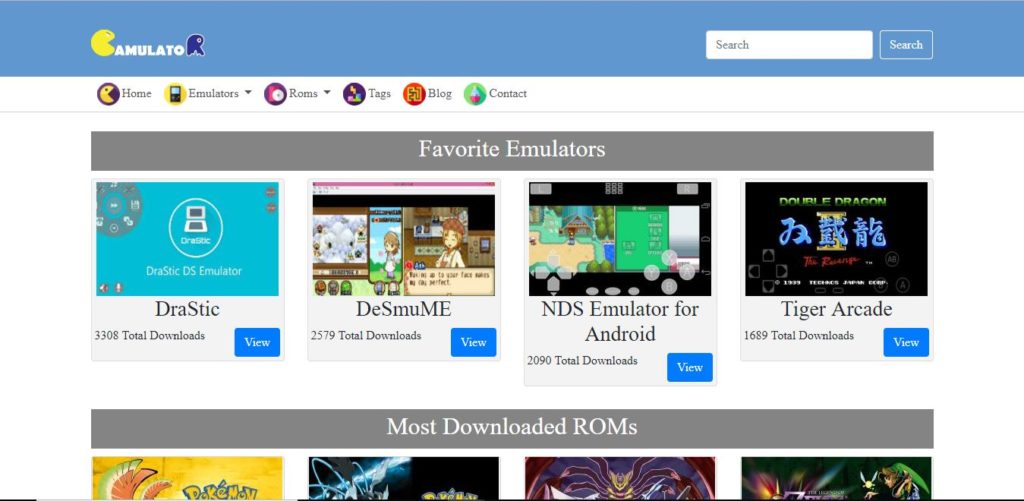 Gamulator is a great website to get your favourite PSP games for free. The site prides itself as the number one place to find and download all sorts of retro ROMs for free. Personally, I fancy gamulator's simple yet classic user interface. It doesn't​ bring any annoying pop-ups and the site typically offers direct download links of games. On gamulator, you'll discover a colossal number of ROMs for different console alongside the appropriate emulator to run the ISO on. It is really the best place to discover Nintendo ROMs, especially when emuparadise and coolroms aren't satisfying you.
2. Emuparadise.me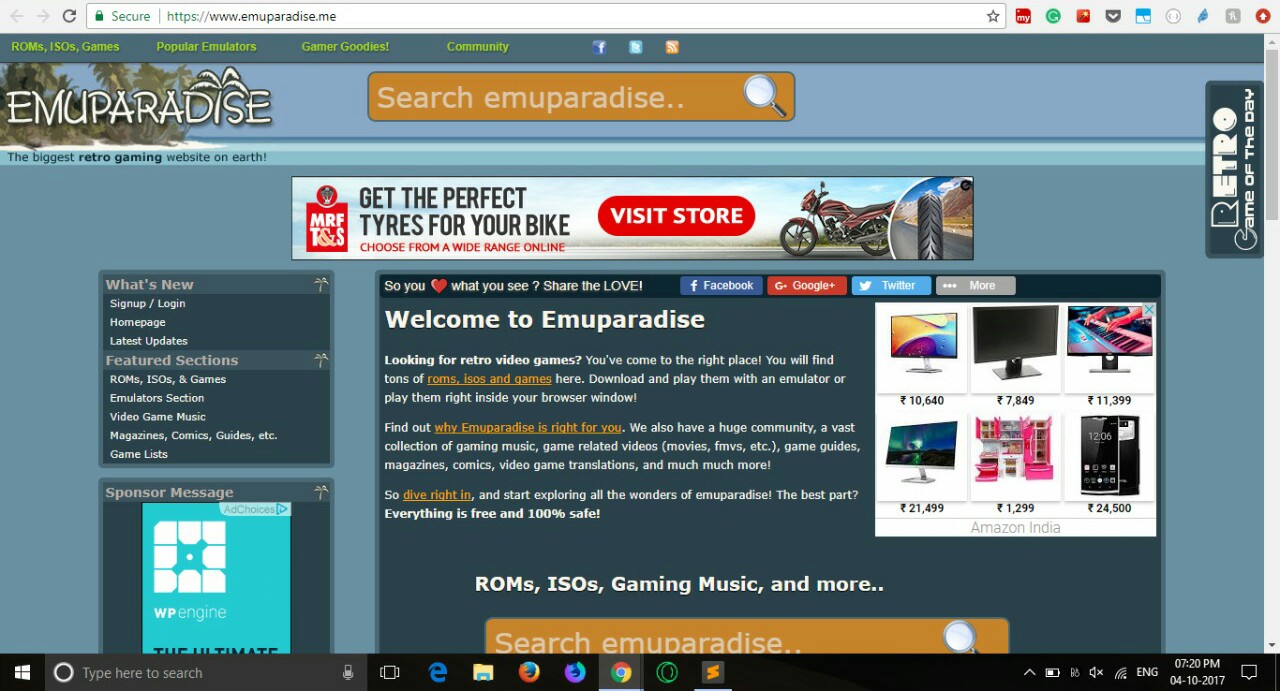 Emuparadise is doubtlessly the biggest retro gaming website on the internet. If you want to experience clean, fast and safe browsing while downloading PSP roms, isos & games, then emuparadise is your best choice. The platform offers a vast collection of PSP ISOs with translated ROMs. To download PSP games from emuparadise, you'd have to log into the site, scroll down to the ROM section and dive into PSP ISOs. From here, you will see a list of PSP games sorted alphabetically and you can even browse by genre​. Overall, emuparadise offers more contents (PSP games) and they are free.
3. Coolrom.com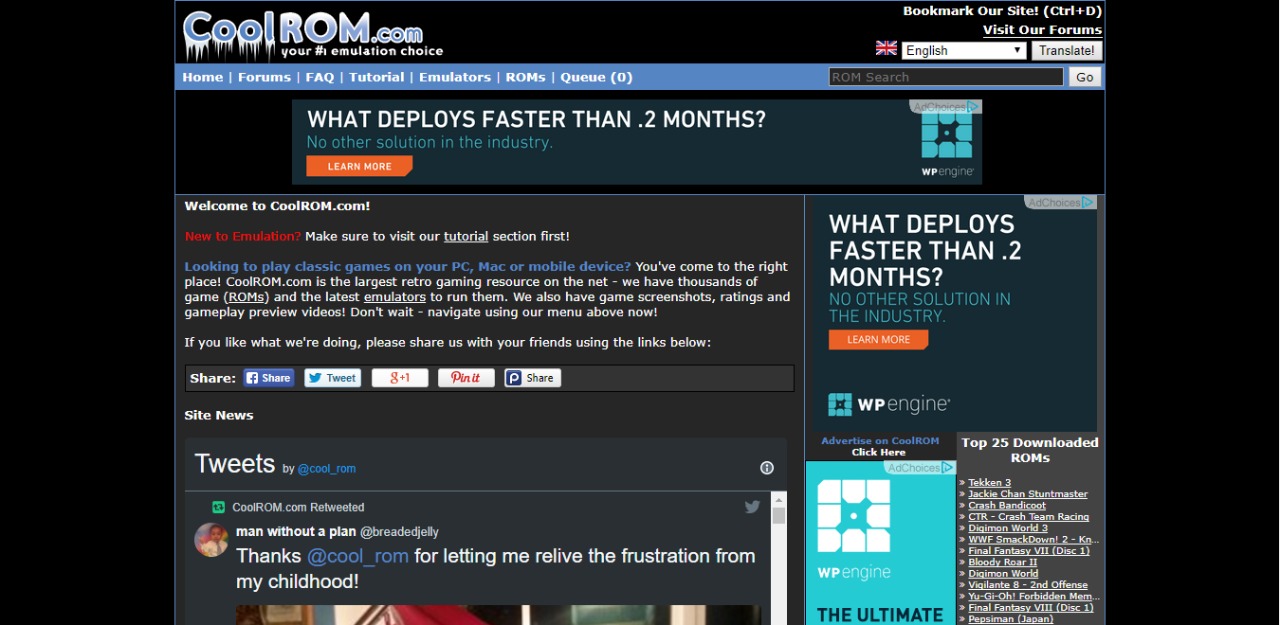 If you are quite experienced with mobile emulation, then you might have heard of coolrom. It is one of the best website that offers free PSP games for download. The site is self explanatory, as all you need to do is to head into the website, dive into the ROMs section and you will be greeted with a huge collection of ROMs that are 100% safe to download. Simply scroll all the way down and click on Sony PlayStation Portable. From here, you can start downloading your PSP games. Did I mention that the site just like emuparadise offers cool direct download link? Hehe..
4. Freeroms.com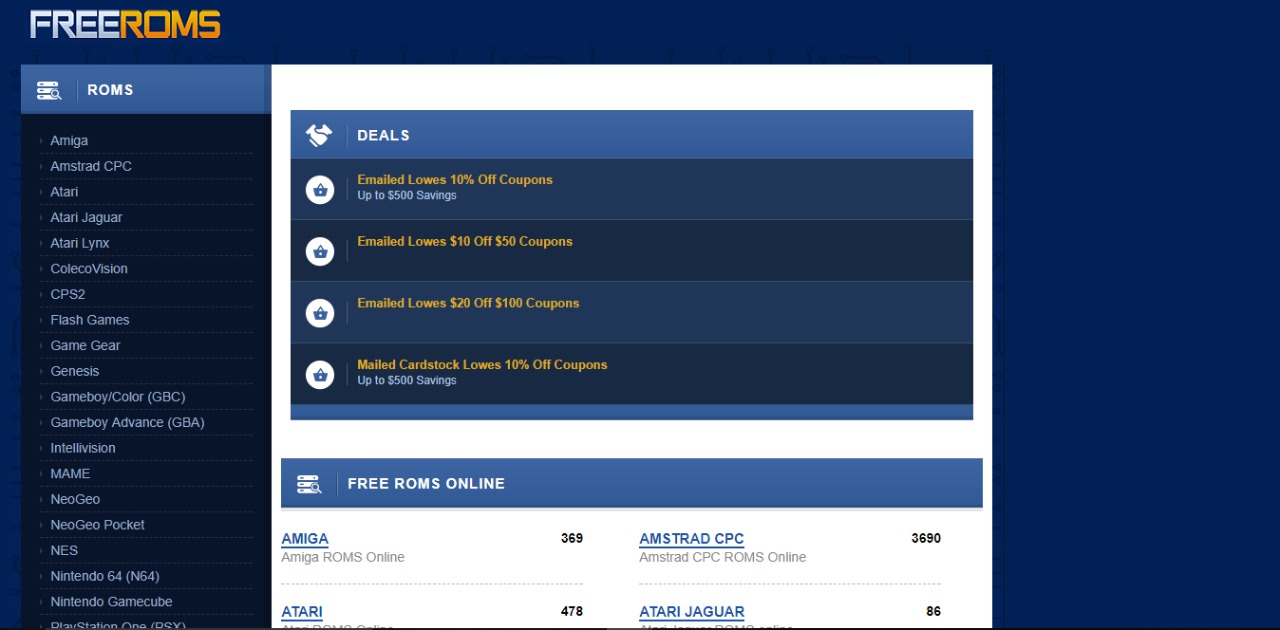 Freeroms is just too cool to ignore. It is one of the best websites to download free PSP ROMs. Aside from this, the site just like its mates, offers SNES ROMs, GBA ROMs, N64 ROMs and PSX ROMs. Heading into the site homepage, you'll be presented with a neatly arranged emulator ROMs. Scroll down and locate PlayStation Portable (PSP), the list will collapse unveiling tons of PSP ROMs in alphabetical order. From here, simply look for or search for the game you want, then the download link will be all yours. Overall, Freeroms is safe, and you can find most of the lastest PSP games there.
5. Pspshare.org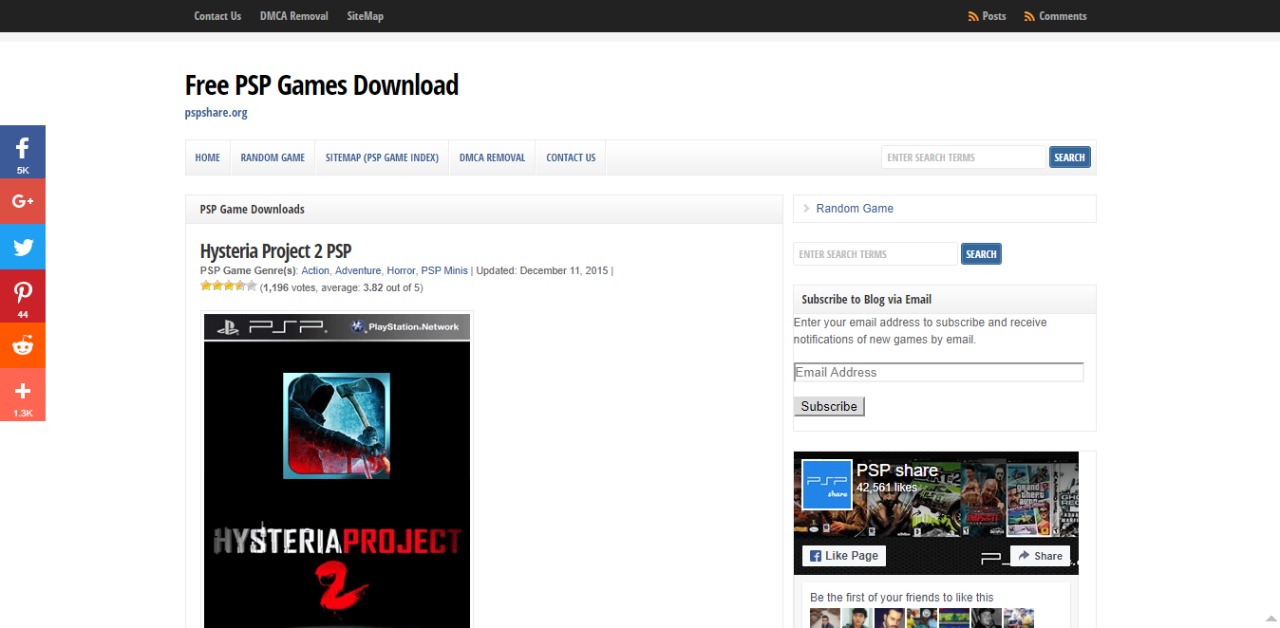 Want some free PSP games​ download? Then you should checkout pspshare. Pspshare is another popular website to download free PSP game ISO, CSO, ROMs. The site offers a huge catalogue of PSP games with different genre such as action, horror, adventure, fighting and strategy. Navigating to the site, you will discover a clean straightforward user interface, select any of the PSP game you'd love to play on your device. Next you will get to find the game's description, with images that tends to allure you. On the top is the download link, with two/three mirror links to act as an alternative.
6. Loveroms.com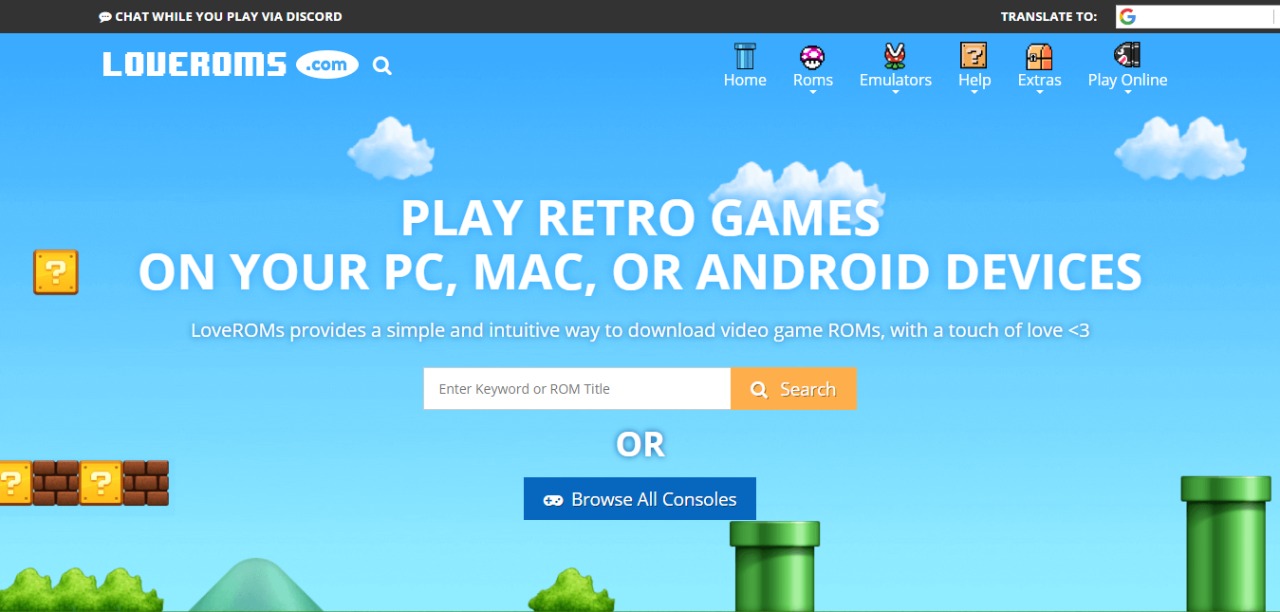 Who doesn't love ROMs huh? Especially free ones. Loverom is another cool website that offers tons of free ROMs for all kinds of emulators including Xbox and WII. The site main interface looks quite extraordinary, with easy navigation. The main menu greets you with a list of popular games, simply go to the footer section and select PSP under ROMs. From here, scroll through the lists and select the PSP game you'd wish to play. The download link will be made available within a second. Loverom all offers a list of the 100 best PSP games to play on your ultra PSP or PPSSPP emulator. It's really a nice site for downloading PSP games.
7. Portalroms.com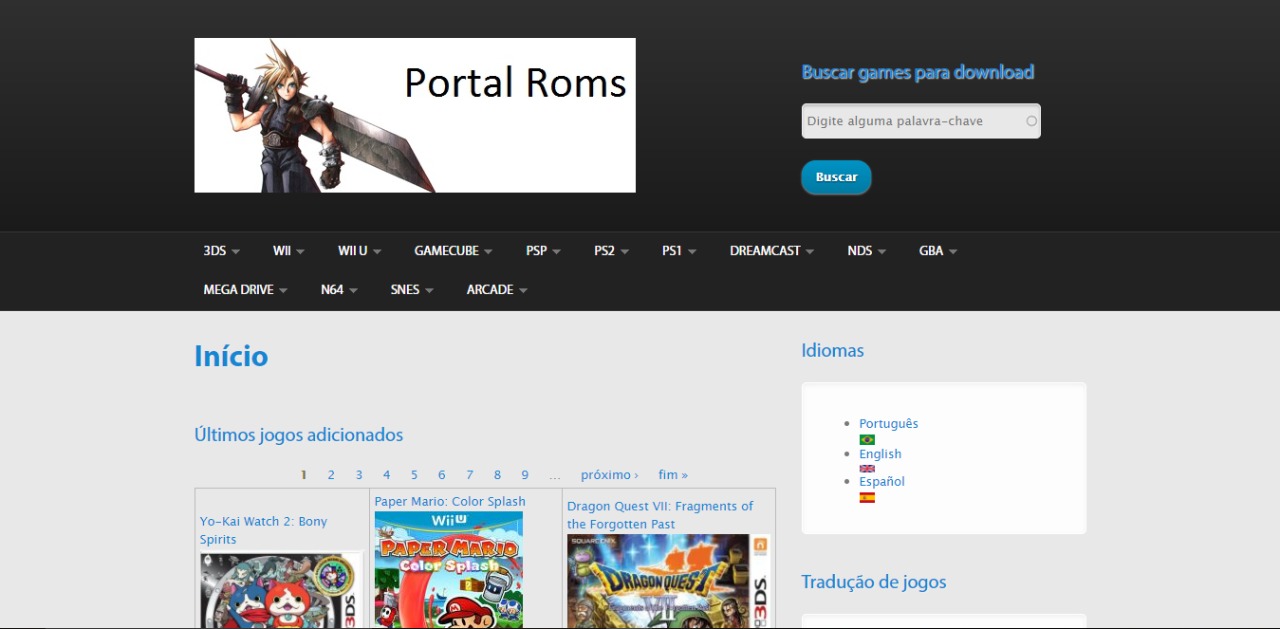 Wanna download PSP ISOs? Then there's no better place than portalroms. Portalroms​ is another popular website that dispenses the most intensive PSP games for download. The site offers ISOs for emulators such as Dreamcast and GameCube. When you log in to the site for the first time, you'll​ discover the best PSP games sorted by number of downloads. Click on any franchise you want to play, on the next page, you will get to see the game size, genre and even release date. Simply click on download and you are good to go. Note that some PSP ISOs offered by portalroms are available in torrent file.

8. Downarea51.com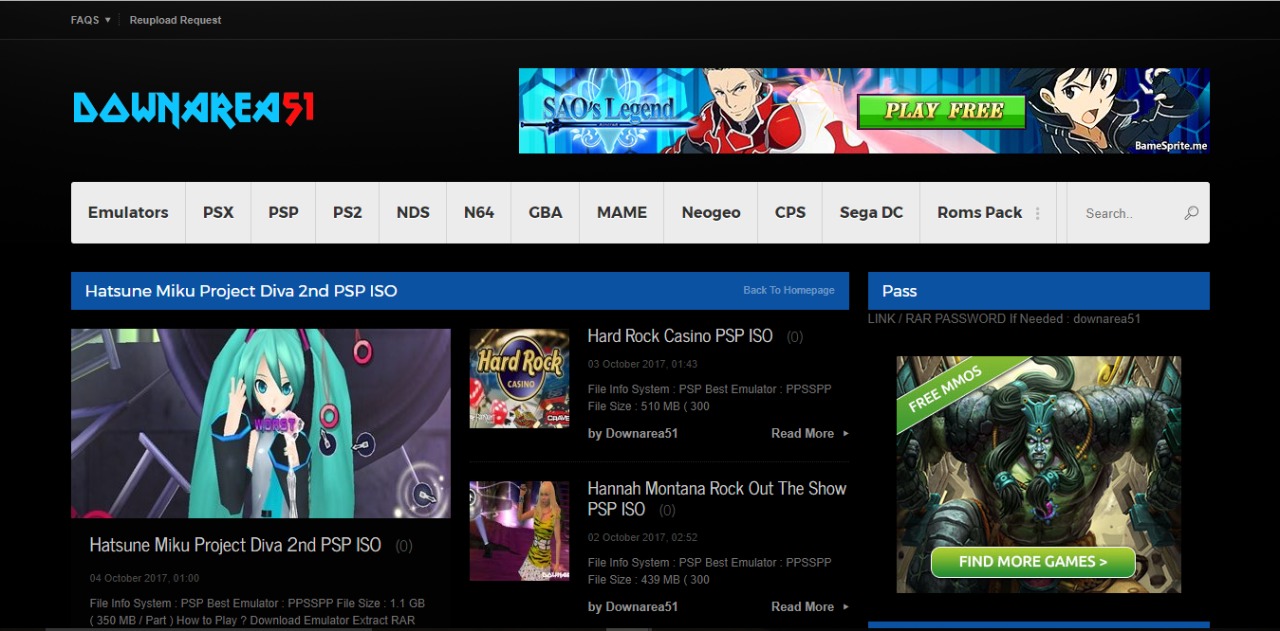 Downloadarea51 may not be that popular, but they'd offer the best PSP games that are highly rated. Downloading from the site is quite simple, simply head to the homepage and search for the PSP game you will like to download. From here, your search results for the specific game you queried will be presented. On this stage, you will notice that a ton of games​ will appear, look for the PSP ISO version of that game, then click on it. Then tap on a download and enter the sites name as its password. Downarea51 provide two links, but i prefer downloading from the Google drive since it's easy and fast.
9. Nicoblog.org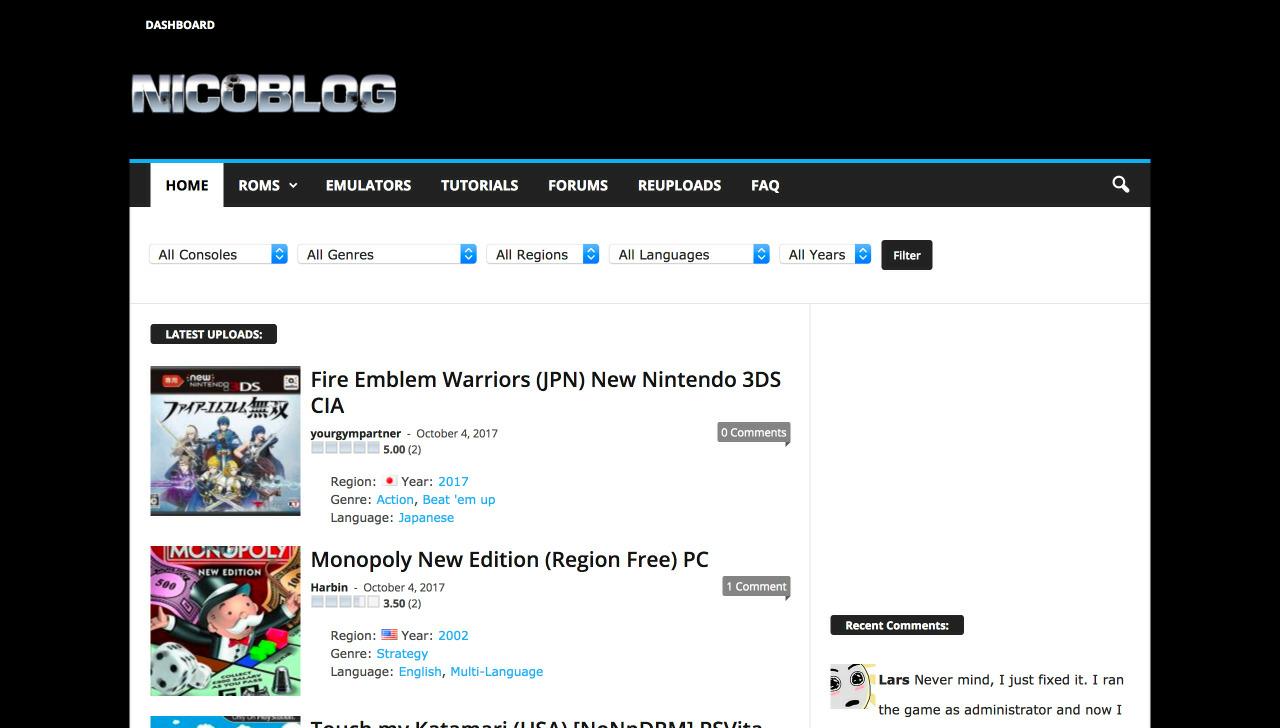 Love a simple website? Then nicoblog will be the one you should be visiting. Nicoblog is one of the best and popular website to get or download your PSP games for free. The site easy and clear navigation is unmatched and it also offers PC games. To download psp games from the nicoblog, simply head in there, then tap on the ROM section. From here, click on "Sony" followed by PSP ISO game list. Now you'll see a colossal number of PSP games available for download. Select the one you prefer, then you will be greeted with the game's description backed up with images. Hit the show download link button and then solve the captcha. Your download will start/begin immediately.
10. Downloadgamepsp.com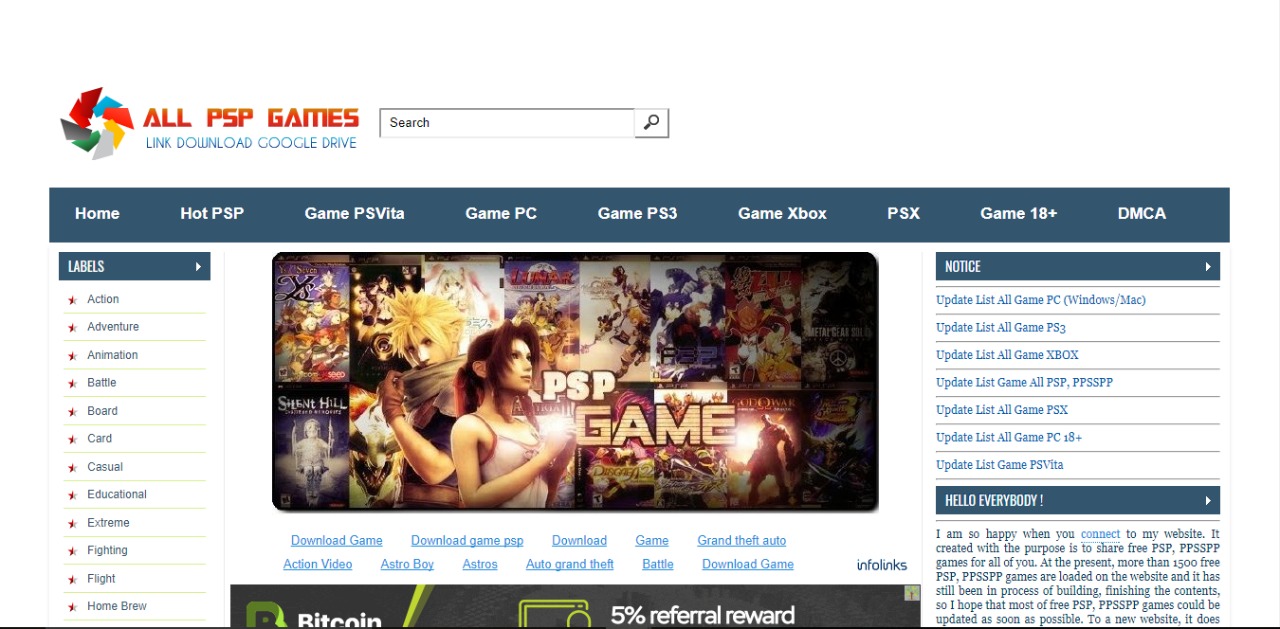 Downloadgamepsp is another intuitive and easy website to download most of your favourite PSP games for free. The site hosts all of its PSP games on Google drive while a few number of download links are hosted on mega. Logging into the website, you'll be greeted with a list of PSP games to download. Select whichever one you want to play and on the next page, a brief description of the game will be detailed with images to relay more info. Hit the download link and that's it. One thing i like about this site is that it offers PSP games in .rar and ISO format/version to help save your data.
Other PSP Games Download Site
Wrapping Up
With the PPSSPP emulator installed on your Android phone, then you'd know it's time to search for and download most of the popular PSP games. The aforementioned​ sites are among or literally, they're the best. For me I'd always go for emuparadise since it has proven to be 100% safe and fast. In summary enjoy retro gaming on your Android, iOS, Windows or even Linux and MacOSX. Be sure to bookmark and tell your friends about this page.