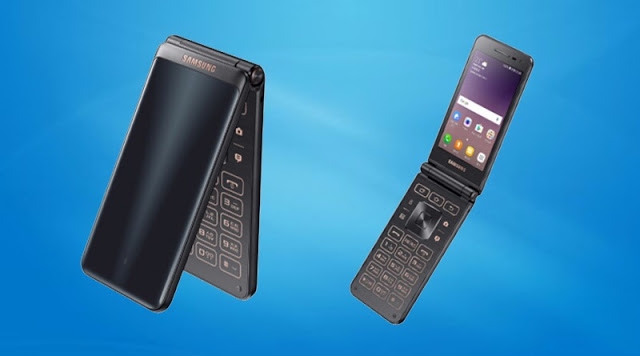 Oh flip phone, how obsolete you've become, and I'd know that a lot of people are eager to see your come back into the smartphone world. I wasn't opportuned to use a flip phone actually, but when i was ready for something new, they became obsolete. The nostalgia is however over, as Samsung have decided to tap into the early 90s and thus they've announced a new flip phone running Android operating system. This actually is a huge improvement considering the earlier release of Nokia 3310 which sold out quite rapidly​ towards the end of may. It shows that smartphone company's are reinventing the olden days technology.
Samsung Galaxy folder 2 is the successor to the Galaxy folder phone that was originally released back in 2013, with the newest flip phone that's due to be released soon, users are bound to experience a cool folder-based phone that brings lots of plethora features. According to Samsung's newsroom, Galaxy folder 2 will adopt a material that's smooth both on the front and rear sides. The device will go further to bring a sophisticated retro design coupled with its soft touch. Featuring a 96.6mm large screen display and physical buttons that enables faster execution, you'd concur with me that sending texts, watching videos and viewing photos are made to be enjoyed more conveniently.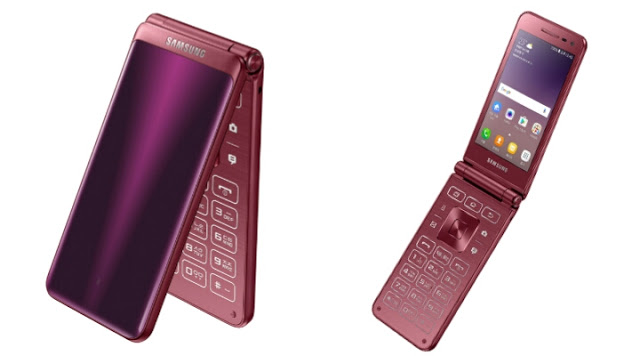 Galaxy folder 2 also brings a social app key that calls out frequently used social media apps, and this can be used as a shortcut to access apps such as WhatsApp, talk etc. The device offers an improved widget, that can provide information on things like battery usage, pedometer and flashlight. With the support of 'Easy Mode', you can check your app icon and font size easily. 15 special ringtones has been​ equipped into the device, and it will be released in two models of LTE and 3G with a black and burgundy color. The device brings an upgraded usability and a powerful performance considering the fact that it supports Andriod 6.0 marshmallow.
The "already set" to be released Galaxy folder 2 features 2GB RAM and 1.4GHz quad-core coupled with 1,950mAh removable battery that has been mounted already. The device supports a Micro SD slot and can be expanded with up to 256GB memory. Galaxy folder 2 will be released in the Samsung tech gaint home at South Korea, and the price tag will range between 297,000won which approximately is $260. The official release date of Galaxy folder 2 has not been announced yet, but we'd hope Samsung releases its new Andriod flip phone globally, as many have been anticipating the arrival of the ever known flip phones.