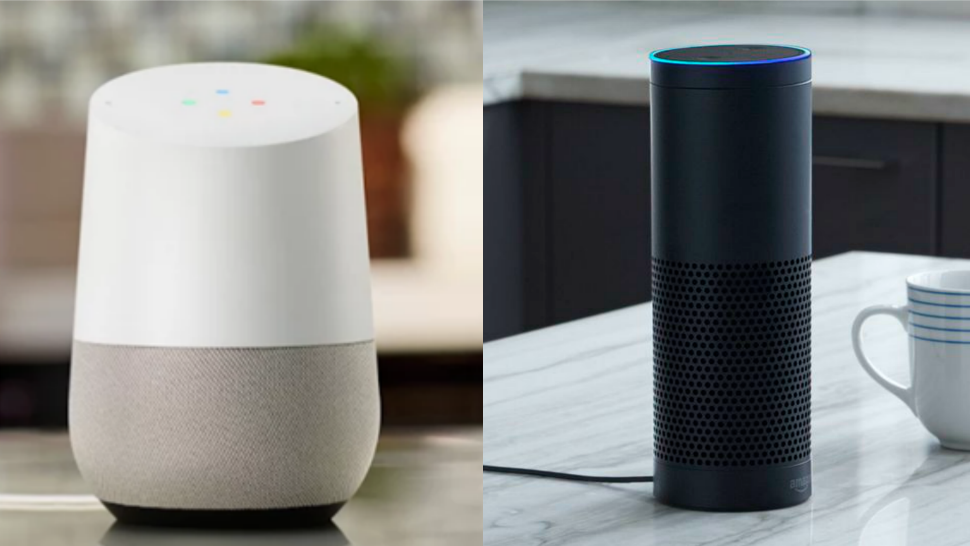 Google and Amazon are the two big companies that I adore and watching them go head to head for the same market category is something to watch out for. With Smart Speakers on the rage these days Amazon's Alexa and Google's Google Assistant are engaged in a tensed battle to dominate our homes. Amazon with a 2-year head-start is currently on its second generation of Echo devices, whereas Google has entered the market much later. But as we say, better late than never!!! Although Amazon has a huge range of products but in this article, I am only going to consider the Amazon Echo which is a direct competition to Google Home in terms of price and functionality. I am going to put them, head to head and compare them keeping in mind their Design, Voice Assistant, Smart Home capability and other basic functionalities.
Google Home vs Amazon Echo: Design

In term of design both these devices are totally different, where Echo has a more basic, industrial and kind of a utilitarian look, Google Home is softer more rounded and homely aesthetic. Amazon Echo has a basic cylindrical design covered in fabric with color options. Google, on the other hand, is more curvier and its design is inspired by candles and wine glasses. Amazon Echo comes with 4 mechanical buttons and an LED ring on the top whereas Google has gone for capacitive touch controls and 4 LEDs on top that provide visual feedback.
Both of them are immobile and have to be plugged in to be used. Both of them have high quality microphones that can pick up your voice even from a different room and as privacy is a big concern, although both companies claim that the devices can't hear anything unless and until called upon, but still they provide a button to disable the microphone.
Google Home vs Amazon Echo : Voice Assistant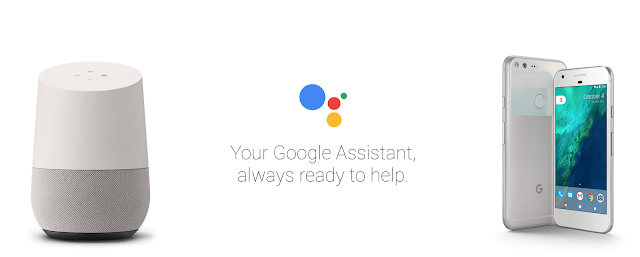 Now comes my favorite comparison, Amazon's Alexa vs the Google Assistant. Alexa is good for understanding simple or a series of basic commands and the default search engine is Bing (and we all know how often we use Bing), Alexa also requires the user to phrase the command in a particular way which is not always natural. Google assistant has a huge advantage over Alexa and that advantage is Google. The assistant doesn't just extract information from Google, it is built into Google's overall architecture. As Google Home has a two word wake up phrase, it makes it less prone to accidental wake up. Google is also good in a two-way conversation owing to Google's own natural language processing algorithm, which means it can understand follow up questions. Although Google wins in terms of speech recognition and conversations, there is a lot of things that Alexa can do but Google Assistant can't and when Alexa can't do, there is an app store full of skills that can take the capabilities of Echo way beyond Google Home.
Google Home vs Amazon Echo: Smart Home Capability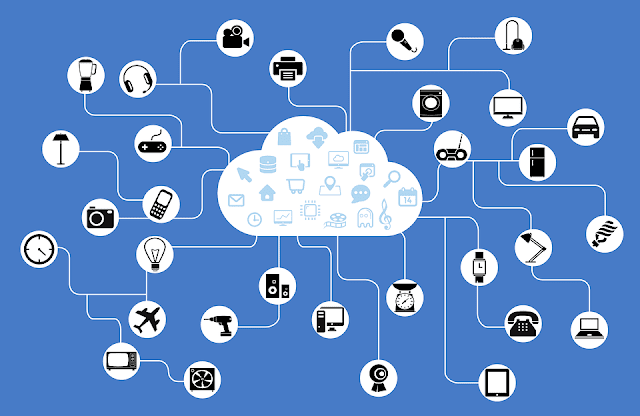 Smart home capabilities are the main selling point when buying such devices. Both the companies support some big names of IoT industry including Nest thermostat, Phillips Hue lights, Samsung SmartThings. Amazon has made good use of the 2-year Head-Start and is currently better in Smart Home capabilities that Google Home but Google will be catching up soon. Alexa has routines that let you control multiple devices using a single command. For Example: You can set up a routine to lock the doors, switch off the lights and make Alexa read your flash briefing as soon as you say, "Alexa, Good Night". Although Amazon has not yet reached perfection in this field,so there is still hope for Google.
Also Read: Best Alexa Supported Smart Devices For Amazon Echo
Google Home vs Amazon Echo: Miscellaneous
When it comes to sound quality and performance, both the devices can play music on request. In terms of the microphone, Echo is slightly better in receiving commands in odd situations, but Google Home has a better audio quality. Although both the devices have a 360-degree speaker but the sound from Google home has tighter and punchier bass and moreover it experiences lesser distortion at higher volume.
Both devices have built-in features for communication. Using Echo, you can call other devices in the home or your friends over the internet which can be turned into a video chat using Echo Show. Echo also has a drop-in feature, using which you can listen-in to another Echo. Google Home, on the other hand, has a broadcast feature, which sends a recorded message to all the other speakers in your home, but it is not as useful as Amazon's feature.
Conclusion:
Both are great devices and you can buy both
Google Home
and
Amazon Echo
at the same price of 99$ although with some discounts on
Amazon.com
you can get Echo at a cheaper price. In terms of performance, Google Home is better for having a conversation or as a personal assistant, but the main feature of such devices is the Smart Home capabilities and Amazon Echo outranks Google in this section. So all in all Echo is still a better buy, but we should give Google some more time and maybe in a few months it may surprise us all, but do tell us what do you think is a better option and why in the comments section below and don't forget to share this article with your friends who want to buy one of these products.