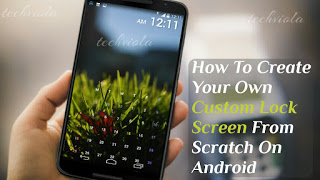 Learn how to create your own custom lock screen from scratch on your android device. Our default android smartphone lock screen is actually not something to boost about as it's pretty much simple with no customization. However adding more touches to your lock screen is certainly the best thing to do since it is quiet easy. But have you ever wondered if its actually possible to create or make your own android lockscreen from scratch? If yes, then you're at the right place. Perhaps you've recently gotten bored or sick of your device lock screen and feel like making something pretty as you've imagine or rather you just want to show your friends what you're capable of doing with your android device. Whatever your reasons might be, we're here to guide you.
Also Read: How To Install Apps Not Available In Your Country From Google Play Store.
In this article we're going to have a close glimpse on how to make or create your own custom loockscreen from scratch in android phone. There's no coding experience needed and it's pretty much working perfectly. While this article unravel itself, we're going to use and app named My Locker to achieve this tutorial. The app is pretty much easy and allows you to create or make the beautiful lock screen you've always pictured on your mind into reality.
How To Create Your Own Lock Screen On Android
My locker is solely developed for this purpose, the app allows you to make custom lock screen which you can actually call yours. The app comes with lot's of tools and plethora features that can help beautify or decorate the custom lock screen you wish to make. Let's quickly dive into the guide on how to use my locker to make custom lock screen on android.
1. Firstly you've to navigate to the Google play store and download My Locker. The app is actually Free but you can upgrade to the pro version where you can gain access to unlimited number of widgets.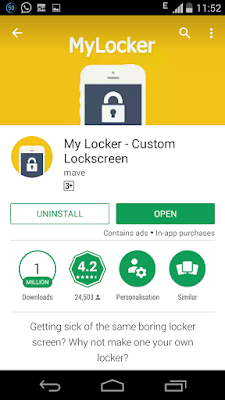 My Locker On Google Play
2. Now after installation of the app, simply locate and open it from your app drawer. On the first launch, you've to agree to the app terms and conditions in other for you to be automatically logged in.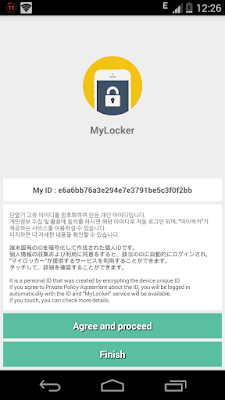 My Locker
3. From the next page, a pop up box will emerge asking you to set My locker as the default app in other to prevent the unlocking from home screen. Simply tap the OK button to complete this action.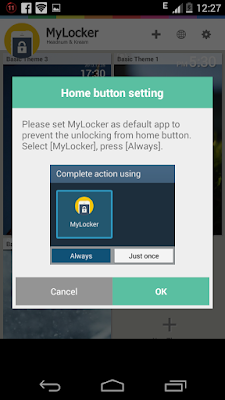 My Locker
4. Now you will be presented with the app main screen with lot's of option to customize. By default there are about 3 base theme on the main page and a plus sign that allows you to add more custom themes.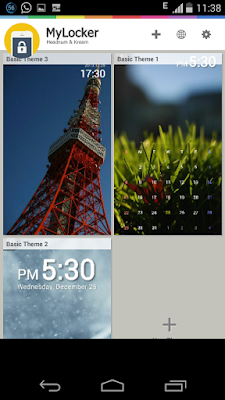 My Locker
5. The app settings does not offer much has most of the options has been enabled. However you might like to toggle the transparency background and power saving mode. Also scroll down and enable or disable option you don't fancy.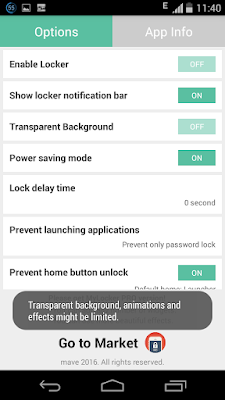 My Locker
6. Coming back to the app, click the plus sign at the upper right corner of my locker app or tap on "New theme" and a pop up will appear. Now simply enter your new theme name and from the theme template, tick any of the options you prefer and tap OK.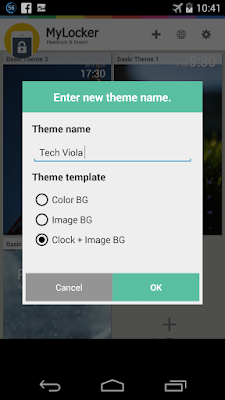 My Locker
7. A pop up will appear immediately after you've tapped the OK button.Now select any one if the gallery app you have and from there, navigate to the pictures or images on your phone and select the one you prefer to use.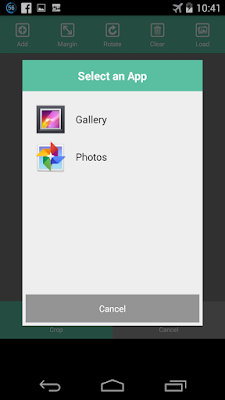 My Locker
8. Now from the next page, you can easily customize it the way you want. There's an option to select the shape you want, resize the image. Use the tools to setup the image to your desire and after that, hit the Crop button.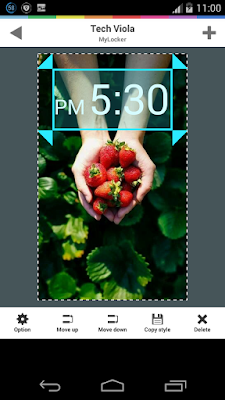 My Locker
9. Now on the next page, you've to use the tool presented to customize your new theme. From the option tab, you can set up the clock color, background style and others. Also the plus sign at the upper right corner unveils some widgets you can add to beautify your theme.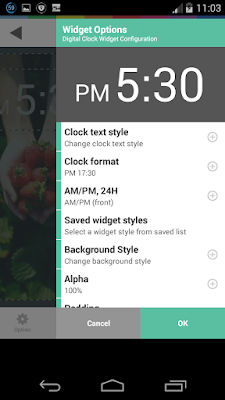 My Locker
10. Now hit the copy style button and the widget should be created. Tap the back button on your phone and then save the theme you've customized. From the home screen, you can see it smiling at you. Simply tap on it and click Apply.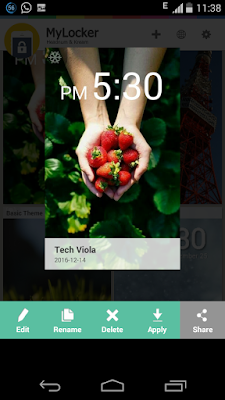 My Locker
Conclusion
There's much more to this, you can also use apps like lockscreen hub to achieve this procedure and it works pretty fine. Creating your own custom lock screen from scratch on your android device without root access is a huge benefit and actually pays. The pro version of my locker offers more and you can have access to unlimited widgets. Enjoy!.