Under the accessibility option in every iPhone or iPad lies a "Guided Access" feature, this was mainly integrated as a type of parental control which helps you to quickly lock your device to a certain app before handing it over to your kids. Knowing how naive a toddler can be, you probably won't feel secure when you hand over your android device to them. They might divert from watching movies to calling someone without releasing it. Thus there is a need to restrict them from doing such by enabling the guided access feature on your mobile. However while the guided access feature seems to be of essence, you probably won't find the option on your android device. But there's a catch, as Kidscrape PTE have finally come up with an app that can lock your kids on a current app.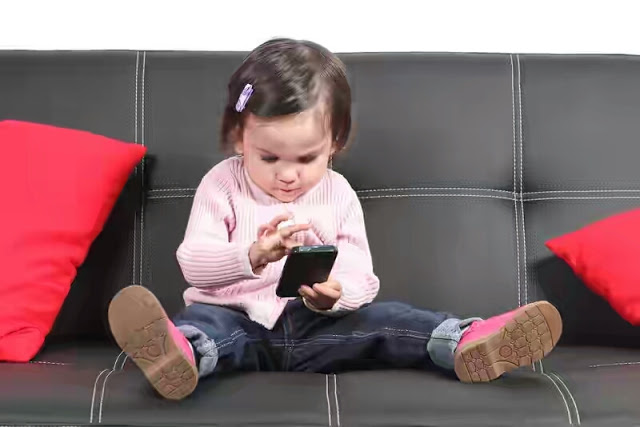 Touch Lock or Kids Lock is an app that allows you to lock the touch screen of your device during video playback. This can help to let your kids always focus on a specific videos or photos. For example when you are streaming a video on Hulu, YouTube, Netflix, PBS Kids or Storybook, your kid won't be able to pause the video with her finger neither will he/she divert to another app. Touch Lock mimics the iOS guided access feature and looks just like kid mode. The app can even block the hardware buttons and soft keys on your mobile thus preventing your kids from navigating to the home screen. Without further ado, below is the complete guide to setup and use Touch Lock parental control app on Android.
Install Touch Lock
To get this one going, head over to the Google Play Store and install Touch Lock Android app. It's completely a free app and you won't have to pay a dime.
Grant Permission
Next locate and open Touch Lock from your app drawer, you'll be greeted on how to use the app. Read the guide or instructions and swipe through this. When you reach the third screen, you'll be asked to grant the app accessibility service which is required for the app to lock volume keys during video playback.
Thus tap on the "Enable Now" button and you'll be taken to the accessibility settings menu. From here select Touch Lock from the list and then turn on the switch at the top right corner of the screen. Hit "OK" if prompted and you're good to ride.
Disable Unlock Guide
Next head back to the touch lock app and from here, tap on the three dots on the top right corner of the screen, from here navigate into the "Settings" option and make sure to disable the "Unlock Guide" option since this will probably let your kid know how to unlock the device touch screen. You can also setup other options to your preference. I'd prefer tinkering with the "Unlock Settings" option.
Use Touch Lock
This one doesn't cause any hassle, to use Touch Lock, simply open a video for your kid perhaps you can navigate to Nextflix, YouTube or similar services. Then start playing the video and from here, swipe down from the notification panel and tap the "Lock key" icon beside Touch Lock notification. Your screen will instantly be locked and you can then safely hand it over to your kid.
Now when your kid returns the phone to you, then there's a need to unlock the touch screen. To do this, notice the semi transparent circle icon at the top right side of the screen, simply double tap on it to unlock and you're go to ride. You can also disable the navigation bar to prevent your kid from going to the home screen and calling irrelevant number.
To achieve this, (if you're using a soft key) start playing any of your kids favourite video. Then swipe down the notification panel, and from here simply tap on the icon next to the lock key and your nav bar will hide instantly. To unlock the virtual keys, swipe up from the navigation bar and double tap to disable the lock. That's it!