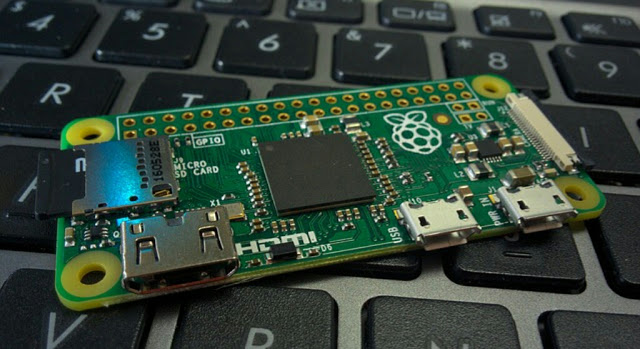 Kodi formerly known as XBMC was and still is the best open source streaming media for every platform. The software application allows users to play and view most of the streaming media such as videos, music, podcasts, as well as all the common digital media files from local and network storage media. Kodi (XBMC) is highly customizable and with a variety of skins, you can totally revamp or rather change its appearance. There's no doubt about Kodi being everyone's (including me) favorite media streaming solution, and thus installing it on your raspberry pi 3 can also seem pretty cool.
Also Check –  Raspberry Pi : The Credit Card Sized Computer
The Raspberry pi 3 (model B) type can be purchased at Amazon with just $35 and i guess the price is pretty cheap. Note that you can always purchase a dedicated Kodi box, but certainly the Raspberry pi 3 can also be useful when it comes to making other projects apart from installing Kodi. Also beside this, the Raspberry pi 3 can handle Kodi very well and if perhaps you have previously installed Kodi on your Raspberry pi 1,2 and zero, then the process is pretty much the same.
Getting Started
Installing Kodi on a Raspberry pi 3 can be pretty much easy once we get to use the OSMC package. No doubt, other packages such as "OpenELEC" can help to install Kodi on a Raspberry pi, but I'd prefer the OSMC since it already has a "Installer" which makes everything pretty much easier and on the other hand, OpenELEC probably would need an image writing software which can be stressful. Thus below is the complete guide to install Kodi on a Raspberry pi 3 using OSMC.
Requirements
MicroSD Card With Adapter
Note: Installing OSMC package would require you to format your MicroSD card, so make sure you perform a complete backup for all your data.
Download OSMC Installer
Now for the record, OSMC is a Debian-based OS with "Kodi installed" and the installer is available for Windows, MacOS X and Linux. OSMC can be downloaded as an image file or as an installer program. But using the installer program is quick and easy, so simply download the OSMC Installer for your operating system.
Set Up OSMC Installer
Now before we proceed further, you will need to plug-in or insert the card reader with a microSD card into the USB port of your Laptop or desktop computer and run the OSMC installer program. From here, you'll be greeted with a welcome message. Simply select "English" as your preferred language and on the subsequent box, select "Raspberry Pi 2/3". Once you're done, click the "Next" arrow.
Select Build Version
From the next window, select the Build Version of the OSMC program you want to download. I will recommend you select the latest version, since it'll be the best choice. Alternatively you can also tick the "use a local build on my computer" option. This can be useful if you've already downloaded the "disk image " from the OSMC website. As usual click the "Next" arrow to continue.
Choose Storage Media
The next window will bring up an option where you'll need to select the media to download the package to. Now all there's needed to do here, is to select the "on an SD card" option when it asks where you would like to install OSMC. Once you're done with the selection, simply click on the "Next" arrow as usual.
Select Network Type
From the next step, you'll be required to configure how OSMC connects to the web. Thus you've to select your network connection type. For example if you're using the Ethernet network, then select the "wired connection" option and if perhaps you're using the WiFi network, then select the "wireless connection" option. Once you're through here, click the "Next" button. Note that if you opt-in for the wireless network connection, then you'll need to enter the WiFi name and password credentials provided on the next window.
Select Device
From the next window, you'll be required to select the device where you would like to install the OSMC program. Thus check if the device that appears there is correct and click on it. If perhaps you didn't see any device in this location, then you will need to reformat & insert your microSD card properly. Then "refresh" it. Once you're done here, simply click the next button as always.
Download OSMC
Now we're probably one step ahead. So from the window, just before you have a play, you'll need to read and accept the "End User License Agreement" and once you're through with that, then click the "Next" button to continue. From here, OSMC will start it's download process so simply relax and wait for a few minutes depending on your network connection speed. Upon completion, the OSMC Kodi package will be written to your SD card. Then you're probably ready for show time! (Which is to install Kodi on your Raspberry Pi 3).
Also Check: 16 Best Kodi Forks of All Time (2018)
Connect Hardware Components
Now you'll have to make the required hardware connection. So remove the MicroSD card from your Laptop or computer system and insert it into the Raspberry Pi's SD card slot. Next connect the USB keyboard or Mouse since it will help to control the Raspberry Pi 3. Also connect the HDMI cable to an external TV or monitor and plug in the necessary components (i.e power supply). From here, you should see the OSMC initialization process. Wait for a few seconds for this to be completed.
Complete Basic Setups
Now once the files installation process is completed, you'll see some basic start-up wizard on the initial start. Thus use the Mouse or Keyboard to scroll around and select your preferred language, time zone, device name and other necessary things. You'll also have the options to select between the Kodi krypton's new default theme or the OSMC skin. Off course you have to select the Kodi pre-installed theme if only you want to get the standard Kodi interface.
Enjoy Kodi On Your Raspberry Pi 3
I guess that's the complete guide. Well done you've successfully installed Kodi on your Raspberry Pi 3. Now you'll only need to install some add-ons and stream most of your favourite media. However we're going to discuss this on our next article. Till then, enjoy Kodi On Your Raspberry Pi 3.