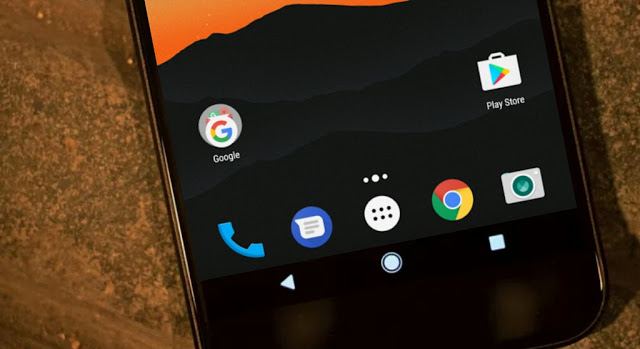 The Google Pixel's android smartphones unraveled an intense features that's benevolent. Ever since Google launched those phones, many has been longing to feel some of it's tremendous features such as the navigation bar, dialer, Google assistant, boot animation and much more. The good news however is that Google has announced that it will be rolling out the "Google Assistant" to non-pixel Android phones. Now if perhaps you're a non-pixel user, then there's a huge possibility that you've probably seen the "Pixel Solid Nav Bar".
Getting this feature on your Android phone isn't that simple but "dunrite" has come up with an app named "​Pixbar" and it's function is to modify your device's navigation bar to have solid buttons like the Google Pixels. Now while this app seems intriguing, it's currently meant for phones with stock Lollipop and above. Thus you've to make sure that your device has an on-screen navigation button. Also the further good news is that you can easily use the pixbar app to get the Google Pixels solid navigation bar on your Android device without rooting. Let's quickly get this one going…..
Install Pixbar
To begin with, head over to the Google Play Store and "Install" Pixbar Android app. It's actually not a free app since it cost $0.99 and i guess that's just a token. You can also get it Free from a third-party source but I'd recommend you support the developers.
Enable OverLay and Adjust Spacing
From your device app drawer, locate and open the Pixbar Android app. Now you'll need to enable the app's overlay. Thus to get this one going, simply toggle the "Show Button Fill" switch at the top right corner of the screen.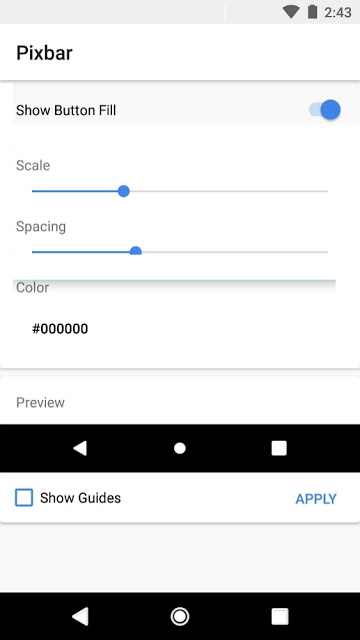 Now you will probably notice that the presented on-screen navigation buttons seems a bit larger or rather it has been aligned incorrectly. Thus use the scale slider to reduce or resize it correctly, also notice the spacing slider, you can simply use this to align the spacing in other for it to line up with your existing on-screen navigation bar.
Modify and Use Pixels Solid Nav Bar
By default, the Google Pixels didn't bring any options which allows you to modify your on-screen navigation bar, but with the Pixbar you can easily have "Colored Softkeys". To do this, simply tap on the Color entry found on the Pixbar main menu. Then select your desired color or rather choose your own "Custom" color. Once you're through, tap "Apply" to set things up and it should look like below screenshot.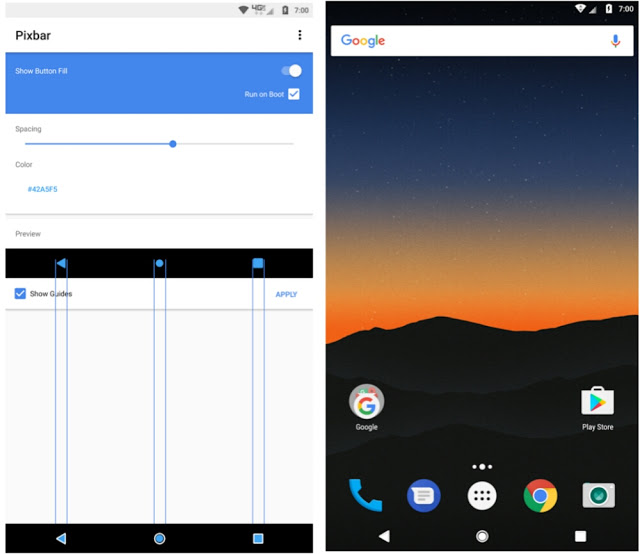 Now you'll be able to use the Pixels solid navigation buttons on your Lollipop, Marshmallow and Nougat Android device without rooting. One cool stuff about the "Pixbar" app is that it's stable and the effect appears in any element, thus it'll look and function exactly like your old navigation bar, but this time around it's modified!. Overall enjoy the Pixel-like Solid Navigation buttons on your Android device.