Image Source:- Hp
Capturing the best moments of the life you spend with your smartphone camera has been a common phenomenon among individuals as everyone loves to click pictures and share them on social media or save it to their gallery so that they can cherish those magical moments whenever they want to. But what if we get the hard copy of the pictures instantly as we click them on our smartphones, Ya that's possible and it sounds crazy.
Hp has brought in the Hp Sprocket series of Portable Photo Printers that lets you print instant photos from your smartphone and enjoy the moments. Here, we are going to brief you the highlight features of the Hp Sprocket Plus Portable Photo Printer which is 30% bigger than the regular Hp Sprocket.
Features:-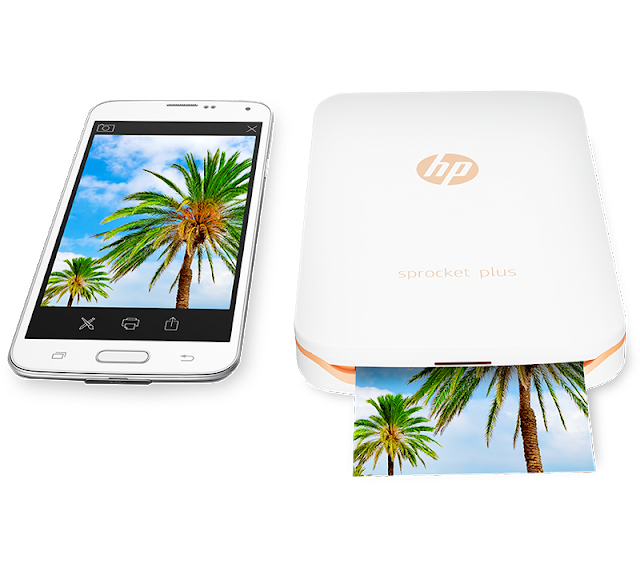 Image Source:- Hp
Hp Sprocket Photo Printer series has been widely famous and the Sprocket Plus here is slim and portable with 30% larger photos than the regular Hp Sprocket. It gives you a better experience over the regular Sprocket.
With HP's sprocket plus phpto printer, you can get more personal experience while you print photos instantly and you can customize your photos with the Sprocket companion app and even add borders, emojis and more just before you print them.
You can also Print colorful photos instantly from your Smartphone directly through your social media profiles using the Hp Sprocket Companion App. Anyone can easily print photos.
The main feature of the Sprocket plus photo printer will be the smudge-proof printing with the hp sprocket photo paper. Easily load the papers and you can print smudge-proof pictures which has a peel and stick backing for instant photos or stickers.
Also the sprocket plus photo printer seamless Bluetooth connectivity allows you and all your friends to connect easily to the sprocket and print photos. Print stickable photos from virtually anywhere in seconds.
Final Thoughts:-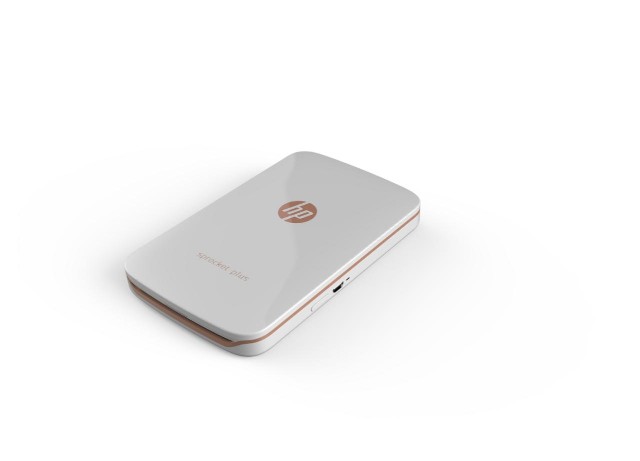 Image Source:- Hp
Hp Sprocket Portable Photo Printers is a great and unique product which every photographer would love to have as you can print your photos instantly and edit them if you wish and share the joy together with your loved ones. The Sprocket Plus provides you some extra features over the others but overall it's a good product to have and looking from the price segment point of view its one of the best portable photo printers of 2018.

Hp Sprocket Plus Printer
is available to buy now from its official website
here
.
Also, they sell some cool accessories separately which makes your experience with the Hp Sprocket unforgettable. Live It. Love It. Print It. Create instant photos and share your joy with everyone !!