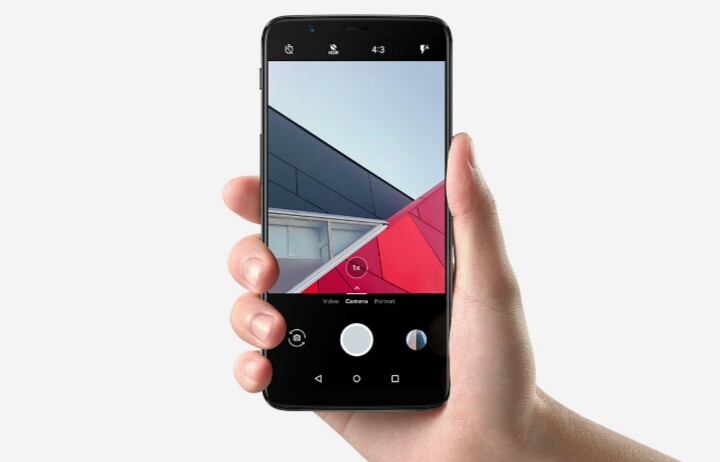 OnePlus 5T is here and it's taking on the latest trend of bezel-less smartphone lineup. As expected, the new OnePlus 5T design isn't disappointing at all, and it is ready and set to take on and stand against contenders. Even though the new OnePlus 5T shares the same price tag as the OnePlus 5, you'll agree with me that there's still some notable and perhaps 'mouthwatering' features you'd want to experience on your OnePlus 5.
Recommended: Download OnePlus 5T Wallpapers on Your Android Device
For the record, OnePlus' latest flagship was launched 'earlier' this month, and it has already reached out to the public. Featuring a bigger display with 18:9 aspect ratio, the new OnePlus 5T offers a facial recognition, rear mounted fingerprint sensor and an improved camera that incorporates 20 MP lens that's reportedly able to capture better images even in low-light condition. Without further ado, here's how to install OnePlus 5T camera app on your OnePlus 5.
Download​​ OnePlus​ ​5T​ ​Camera​ ​App​ ​Port
OnePlus 5T is undoubtedly a flagship killer, and there's no doubt that OnePlus 5 users will envy most of its feature especially that camera. Thankfully, a developer from 4PDA (Andreyzo) has successfully been able to extract OnePlus 5T's camera app from the new Oxygen OS 4.7.2 update, and it's available for public use. Andreyzo provided the files to be installed on both a rooted and non-rooted OnePlus 5, and it includes the installer package (APK) of OnePlus camera and camera service. So "depending" on which one you prefer, let's first of all install OnePlus 5T camera app on your non-rooted OnePlus 5.
Note: This camera port will only​ ​work​ ​on​ ​OnePlus​ ​5​. Installing it on any other device including OnePlus 3/3T isn't recommended. Also take note that this'll replace the stock OnePlus camera app on your phone.
Install OnePlus 5T Camera on Non-rooted OnePlus 5
To begin with, you will first need to enable installation from 'Unknown Source' via your device's​ Settings. So if you are on Nougat, simply head over to Settings -> Security and enable 'Unknown Source'. For those who have already upgraded to OnePlus 5 open Beta 1 (Oreo), go to Settings -> Apps and notifications -> Special app access and enable "Install Unknown apps".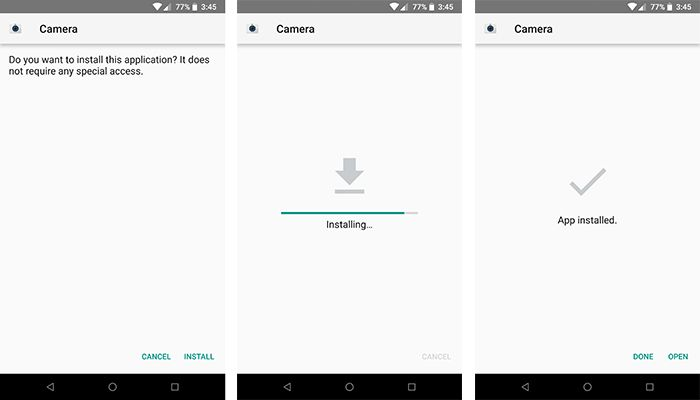 Next up, download the OnePlusCamera.apk and OnePlusCameraService.apk on your oneplus 5 device. From here, you'll want to use the file manager of your choice, then browse through the location where the downloaded Apks are saved via your internal storage. Then tap to install the OnePlusCamera.apk followed by OnePlusCameraService.apk. Once you're done, reboot your phone.
Install OnePlus 5T Camera App on a Rooted OnePlus 5
If you decide to opt-in for this part, then you will need to have TWRP recovery installed. So to get this one going, you'll need to start by downloading the OP5T camera flashable zip from here. Next transfer the file to your OnePlus 5 internal storage. Then power off your phone and boot into TWRP recovery by pressing and holding the volume down and power button at the same time till you see the OnePlus' logo.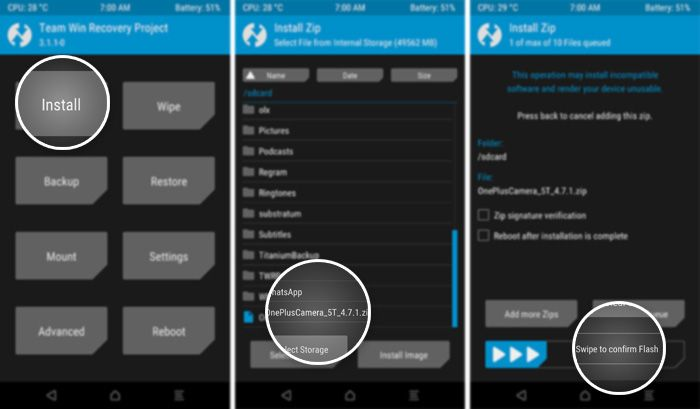 Directly from the TWRP recovery menu, tap on the "Install" button and navigate to the specific location where you transferred the downloaded OnePlusCamera_5T_4.7.1.zip. Now select the file and "Swipe to confirm Flash" from the screen. The flashing process will begin, and within seconds the OnePlus 5T camera app port will be installed on your OnePlus 5 device. Once this is completed, tap on the "Reboot System" button.
Enjoy OnePlus 5T Camera on OnePlus 5
Once your device is back on, you will​ notice that your OnePlus 5's default stock camera has been replaced with the ported OnePlus 5T camera. And this is doubtlessly the new and upgraded version that packs a ton of features. So go ahead and start using the new camera app, for a low-light and portrait photography experience with the ability to capture crystal-clear shots.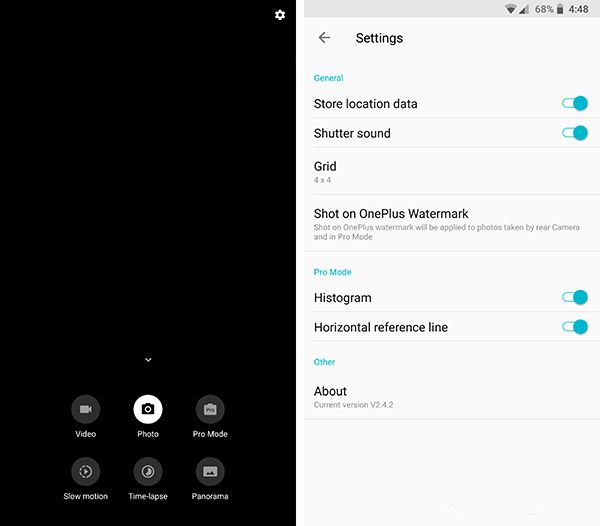 Restore Your OnePlus 5 Stock Camera
In case you ever need or feel like reverting back to your stock camera app, then it is highly possible, as all you'll need to do is to flash this OnePlusCamera_5_4.5.14.zip file through TWRP recovery, and you're good to go. For those who aren't rooted, you can revert back to your OnePlus 5 stock camera by uninstalling the APK. If you've any problem installing this app on your OnePlus 5, do let us know by using the comment below.