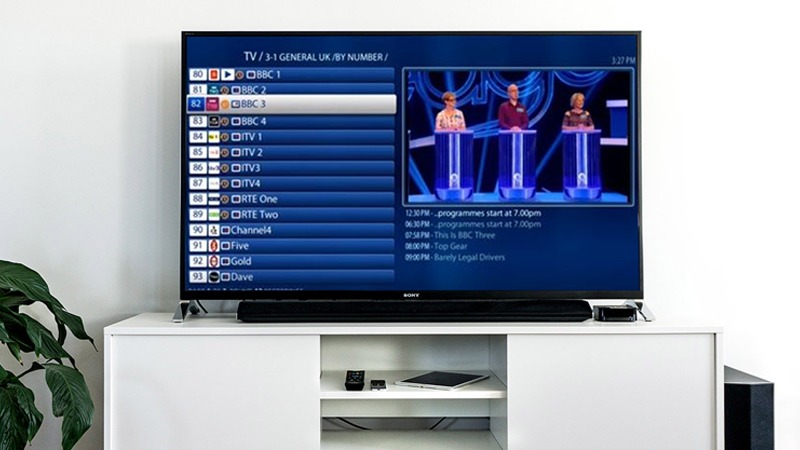 The world has evolved tremendously, and we are experiencing a paradigm shift from the "traditional modes" of broadcasting towards internet based streaming. Nowadays, consumers are no longer interested in owing digital contents, rather they prefer to access them online. This brings IPTV into the picture, a service that plays a major role in today's transitional phase. IPTV (Internet Protocol Television) is simply a system that uses an IP technology to deliver concrete live TV programs and on-demand video contents to its users.
Also Read: M3U Playlist URL With Tons of TV Channels.
Still don't understand? Think of it this way, instead of receiving live broadcasts and TV shows that enters your home via signals from rooftop satellite dish, antenna or cable, you get them streamed online using your internet connection. Of course, this programs can be viewed directly from your computer system, Android TV or Kodi box, but they will require a working IPTV links.
What is IPTV Links?
IPTV links are basically text-based files that contains URLs pointing to a stream on the internet so that a media player can queue them for playback. Assuming you want to stream TV shows on the internet from any of your favourite channels, you will need to meet up with some criteria. First, is to prepare an IPTV service, then select a platform but what next? You can't just expect to start streaming live broadcast with what you have.
Also Read: Best Kodi Music Addons Worth Trying.
Take for example that we have purchased an IPTV service from a trusted provider, and choose VLC as our media player, now in order to see good channels to stream, we need to connect to a service through our media player. To achieve this, we need to have a file that contains good channel list as well as their informations. This files are commonly known as IPTV links and they're hugely popular.
Browse Anonymously and Stay Safe
Before we go into the best IPTV links, it is highly important that we share a few tips that will help you stay anonymous and secure while browsing the net. Assuming you are​ planning to setup IPTV links on Kodi, we strongly recommend using a reliable VPN service. They're for your own good, since they provide maximum security and privacy. There are a colossal number of VPN services out there, some have no logs policy and this ensures that your online activities won't be traced. They cost only a few dollars a month and comes with free trials too. Ask us the best VPN service to use and we'll suggest ExpressVPN.  It an award winning VPN service that offers tons of features.
IPTV Links
A friend of mine once asked me which is the best IPTV link, I replied thus; a list that contains more channels and stable from valid IPTV providers is the best IPTV link worth using. There are millions of IPTV Links on the internet, but most of them are trash and doesn't work at all. So today, we'll unveil a list of working IPTV links that works in 2018.
| Name | IPTV Links |
| --- | --- |
| 900+ IPTV Channels | https://pastebin.com/raw/2D80tRy5 |
| 7000+ Sport Channels | https://dailyiptvlist.com/dl/sp-m3uplaylist-2018-10-23.m3u |
| 1000+ Adult Vod Titles | https://pastebin.com/raw/E3LRGva0 |
| 1200+ News Channels | http://freeworldwideiptv.com/DL/Uk-Usa23102018_Freeworldwideiptv.com.m3u |
| 1000+ Movie Channels | https://pastebin.com/raw/jbqA0j82 |
Sites to Get Free IPTV Links
As we mentioned earlier, a 'ton' of sites on the internet claims to offer free IPTV links  but most of them are spam. Due to this, we decided to scan through the web and came up with a list of sites that offers free IPTV links that works and they are updated frequently. So if you think the aforementioned IPTV links aren't enough, then here are the best IPTV sites worth visiting.
1. Fluxus TV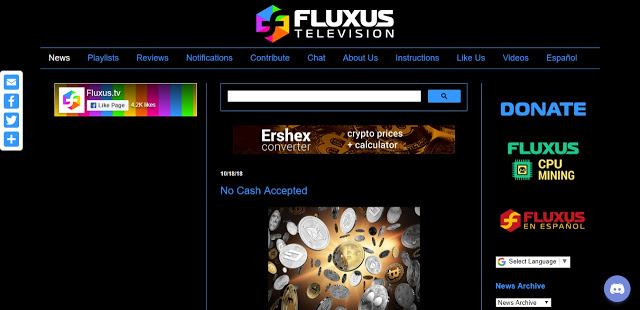 We kickoff with Fluxus TV, one of the best free IPTV service that offers tons of IPTV M3U playlists. Aside from its easy-to-use and crystal clear navigations, Fluxus TV seems more reliable and their IPTV links works without qualm. On Fluxus TV, you will get to find free IPTV M3U playlists that contains thousands of channels ranging from faith, radio, CCTV, cinema and even adult contents. The site doesn't update daily, but when they do, it is really worth a try. Also note that Fluxus TV M3U Playlist URL expires at the end of every month, so endeavour to frequent the site for new updates.
Visit Fluxustv
2. Daily IPTV List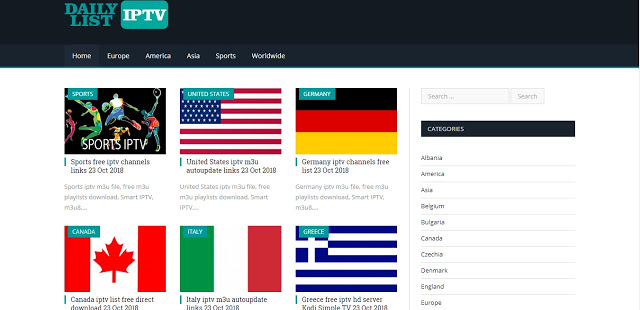 If you have being in the IPTV business for quite some time now, chances are you might have come across Daily IPTV List. They are one of the most popular IPTV service on the web. Unlike the previously mentioned Fluxus TV, Daily IPTV List offers huge collection of M3U playlists that are updated daily. The site itself is clean and its IPTV Links brings an extremely large amount of channels that includes sports shows. So if you are looking for a reliable IPTV links with no buffering, freeze or server down issues, then daily IPTV list should be your go to.
Visit Dailyiptvlist
3. Cafe TV
Café TV is "literally" a no nonsense IPTV website that provides a slew of IPTV M3U playlist for its users. The site itself is top-notch and looks well organised. From the homepage, you will get to see lists of IPTV links updated frequently, and most of the M3U playlist URL provided by the website contains Sports channels, Movies and TV Shows that can be painlessly streamed in HD format. Café TV is undoubtedly a great resource for your IPTV link needs, it has a powerful server and supports quite a slew of device including MAG, Android, iOS, PC, Enigma2, Kodi and Smart TV.
Visit Cafetv
4. Fresh IPTV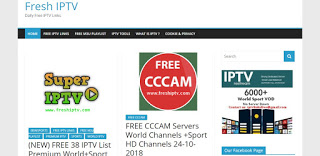 As the name implies, fresh IPTV is one of the well known and genuine IPTV website that "single-handedly" provides tons and tons of IPTV links containing thousand of high quality channels to its users and the  all work flawlessly. Similar to other sites, fresh IPTV interface features a nice design that helps users navigate the site easily. Also the site is updated daily with new and fresh IPTV Links and they bring a colossal number of quality channels with them. Overall, Fresh IPTV is a go-to for all your M3U playlist needs.
Visit Freshiptv
5. Free Worldwide IPTV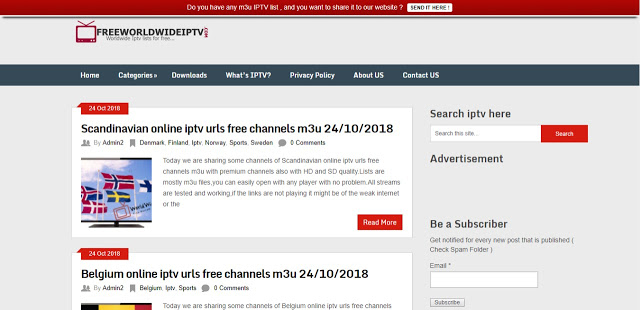 Knowing fully​ well that you cannot be at home all the time, free worldwide IPTV spawned, allowing you to get access to all your favourite TV Shows, Movies and Channels from anywhere in the world, provided you have an IPTV device and a strong internet connection. Free worldwide IPTV isn't a new comer in the M3U playlist URL stuffs, the site's IPTV links offers huge channels from various countries such as UK, France, Germany, USA, Poland and Nederland. Their stream are of good quality and they update daily. It's definitely worth a try.
Visit Freshworldwideiptv
Conclusion
So these are "undoubtedly" the best IPTV Links that offers tons of TV channels. For one thing, they are extremely fast, reliable and works perfectly well. Overall, we do hope the above IPTV Links coupled with the IPTV sites will help quench your streaming needs and equally help you find the right service for your IPTV streaming box or whatever you use to watch those live shows. Personally, I use Kodi.