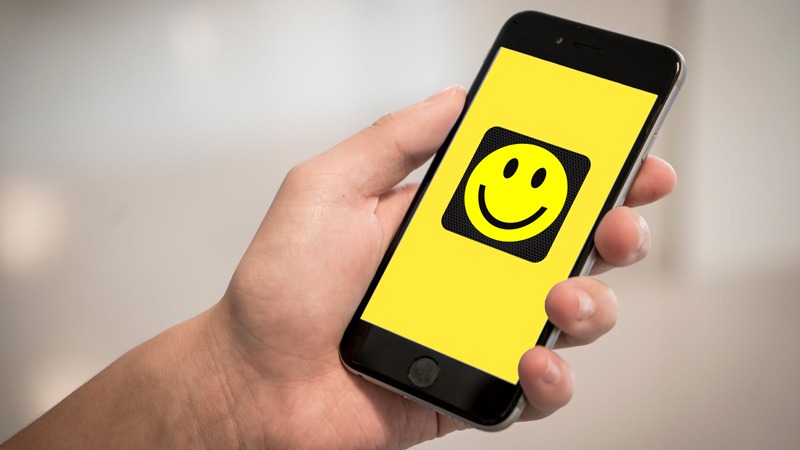 At first, one would have thought that an app primarily built to "tweak and patch apps" wouldn't be too popular, but with over 1 billion downloads worldwide, Lucky Patcher is definitely making waves and should probably be among the reasons to jailbreak or root your mobile phone. The app itself wasn't developed for cracking purposes, but to manipulate some certain apps that charges you more for a not so significant features. On Android, Lucky Patcher's main purpose once sideloaded, is to automatically analyze the list of installed apps on your device, then present you with a list of actions to carry out.
The tool comes quite in handy to remove license verification on apps that requires them, especially on Gameloft games. And moreover, you can easily "clone" or create "modified version" of same app with ease. Furthermore, Lucky Patcher app offers the possibility to "hack" any game for infinity gems and coins. And when you think this features aren't enough, you can go ahead and remove ads or pop-ups from stubborn apps. Lucky Patcher can help you move a third party app to system memory, it can also be used to take full backup of all your apps, provided you are rooted. But sadly, this handy tool isn't available on iOS, but there are some "good alternatives", so if you're looking for apps like lucky patcher for iOS, then here we go.
But before we proceed, we'd like to inform you that there isn't any Lucky Patcher app for iOS devices​. Any website claiming to offer one should be considered fake. The developers behind the official Lucky Patcher app for Android has promised to inform its users once they have the iOS version available. So you'd need to make do with the alternatives below.
1. LocaliAPStore
Knowing fully well how difficult​ it is to "bend" an iOS device, I am personally happy to see that a kind developer has took it upon himself to build a tweak that can enable users bypass extremely hard levels within a game. In this article, we kickoff with the LocaliAPStore, one of the most useful and probably the best Cydia Tweaks that lets users get free gems and coins within a game. LocaliAPStore auto injects certain parameters within a game, to enable users bypass in-app purchases and get paid features for free. So here's how to sideload it on your iOS device, provided you're rooted and have Cydia installed.
To begin with, open up the 'Cydia' app on your iOS device and go to "Sources". From here, tap "Edit" followed by "Add", then choose "Normal mode" and paste the below URL into the box and click Add Source.
https://repo.xarold.com
Next up, search for LocaliAPStore within Cydia and install it. Once that's done, tap on "Restart SpringBoard" and then head over to your device's​ Settings menu. From here, look for LocaliAPStore and enable it.
When you're done, open any game that's offline on your iOS device, then go to the store section and select any purchases you want to make. Then tap Cancel when it asks you to enter your Apple ID. That's it, you'll now have your gems or coins smiling at you.
2. In-App Purchases
Secondly, we have in-app purchases​, one of the best "iOS jailbreak tweaks" that is handy but hard to find. Its main function is to bypass in-app purchases on any iOS game provided they are offline. As stated earlier, in-app purchases doesn't come by easily but we have found a good "Source" that brings all the "goodies" in one place. So without further ado, here's how to get the in-app purchases tweak on any iOS device.
Launch Cydia and go to Sources, then tap "Edit" followed by Add. Now select normal mode and enter the below URL into the provided box. Once done, click on Add Source.
http://cydia.kiiimo.org
Now from cydia, go to sources and you'll see the kiiimo tweak. Open it, then scroll down and select "support iOS 11". Now a lot of mods will be presented to you, but we'll​ only concentrate on the in-app purchases tweak. So find "InApp Purchases iOS 10.x" from the lists and install it.
Now open any game on your iOS device and go to the store section. From here, simply select the item you want to buy, and then hit "Cancel" when you're prompted to enter your Apple ID. That's it, no configuration needed.
3. Flex 3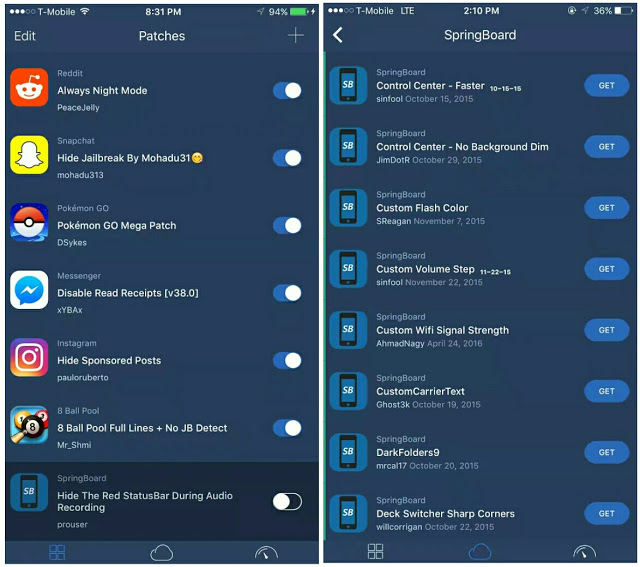 Flex 3 is the ultimate and perhaps one of the most popular iOS jailbreak tweak that mimics lucky patcher in all ramifications​. Its main purpose is to allow "users" create "patches or tweaks" for any app they have installed on their device. The tool itself is like a "theme engine", users can easily use it to hide jailbreak status and to get unlimited coins on any iOS games. So to cut the whole story short, here's how to install flex 3 on any iOS device.
As usual, fire up the Cydia app and ensure you're on the "Sources" tab. From here, tap the "Edit" button at the upper right, then tap the "Add" button that'll appear on the upper left, then enter the below URL into the provided box.
https://rpetri.ch/repo/
Repeat step 1 all over again, but this time around, type in the following URL
getdelta.co
Then click on the "Add Source" button and wait till the sources gets updated, then tap return to Cydia.
Next up, click on the "Search" icon within Cydia and type in Flex. Select Flex 3 Beta from the search results, then tap "Modify" on the upper right corner and from here, hit install.
Once Flex 3 Beta is sideloaded, tap restart springboard and fire it up from the home screen. Now select any app or game you which to make changes to, and you'll see a list of patches you can apply. That's it.
Conclusion
So this is it. Lucky Patcher isn't available on iOS but the above listed "alternatives" are apps that can help you to easily tweak and patch any games or apps on your iOS device. They're completely free and works like charm.