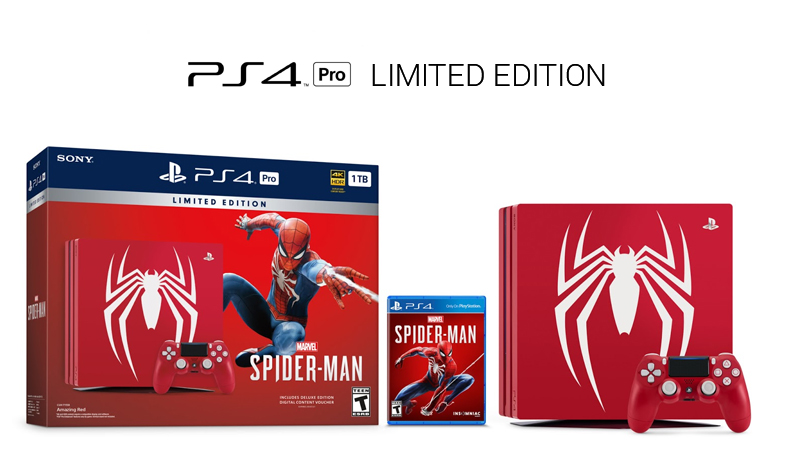 All the Marvel SpiderMan Fans those who are eagerly waiting for the release of the "Marvel SpiderMan" on September 7, 2018, get your seats tied up because Sony Interactive Entertainment Inc has brought in another featured product for you which is the Marvel SpiderMan Limited Edition PS4 Pro Bundle!
Sony announced the release of the Marvel SpiderMan Game at E3 2018 which is set to release on Sep 7 '18. The Story Trailer attracted the gamers all over the world with its interesting story. With new villains threatens the New York City, Spiderman's battle heats up as he has to save the world and his loved ones too. A brand new authentic Spiderman adventure is waiting for you to experience and it can become more surreal with the Marvel Spiderman limited edition PS4 Pro Bundle which is also launching on Sep 7 '18.


Can't wait to get hands on this unique and magnificent product, So let's climb into some top features of the Limited Edition Spiderman PS4 Pro Bundle.
Features of the Limited Edition Marvel SpiderMan PS4 Pro Bundle
The all-new Limited Edition SpiderMan PS4 Pro Bundle comes with 1 TB PS4 Pro console along with the amazing Red combination that suits with the launch of Marvel Spiderman on Sep 7 '18.
The PS4 Pro console features the iconic Marvel's Spiderman Spider and comes up with a matching DualShock 4 wireless controller, Marvel Spiderman game on Bluray disc and digital content.
It provides a unique viewing experience to all the 4K TV owners with the PS4 Pro Bundle and offers them a realistic experience of Marvel Spiderman in 2160p 4K resolution.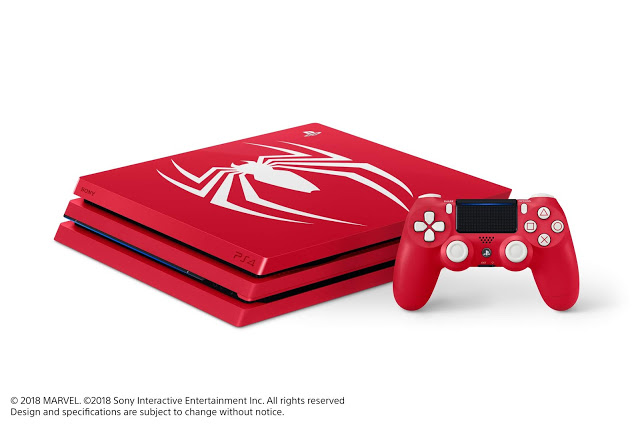 Image Source:- Marvel & Sony Interactive Entertainment Inc.
Pricing & Availability
The Limited Edition Marvel SpiderMan PS4 Pro Bundle will be available across US and Canada for $399.99 USD (MSRP) and $499.99 CAD (MSRP).
This limited edition is available for
pre-order
now on the
Sony Playstation
official
website here
and it will be
launched alongside
the
Marvel Spiderman game
on
September 7 '18
.
Verdict
With the reveal of the great Limited Edition Marvel SpiderMan PS4 Pro Bundle feel the power of Spider-Man's

improvisational combat, fluid urban traversal, dynamic acrobatics, and environmental interactions that give you an astounding and enthralling gaming experience.
Do Checkout this great product and tell us in the comment section below how much did you like this product and your experience with it.
We're too thrilled to experience this

Limited Edition Marvel SpiderMan PS4 Pro Bundle launching alongside the game creating a marvelous adventure for gaming only on PlayStation !
!