Gather around everyone, I have an interesting story to share. Once upon a time, in a village hidden in leaves where the stealthiest ninja lives, then comes a powerful nine-tailed fox who terrorised the village for so long before it was subdued and its spirit sealed into the body of a baby boy called Naruto. With an incorrigible knack for mischief and a wide sense of humor, the young shinobi searches for recognition from his peers while dreaming of becoming the village head.
Also Read: The Best Anime Download Sites
Now, you will agree with me that naruto's story is quite an interesting one. The tale made waves worldwide, becoming one of the third best-selling manga series and it was later adapted into anime. For manga and anime fans, Naruto is already known. But if you're a newbie, looking to see what the "comic world" has to offer, then start with Naruto. It is literally a great tale told well. Before now, narutoget was one of the best sites to watch Naruto Shippuden for free, but following its shutdown, we decided to list some better alternatives.
1. CrunchyRoll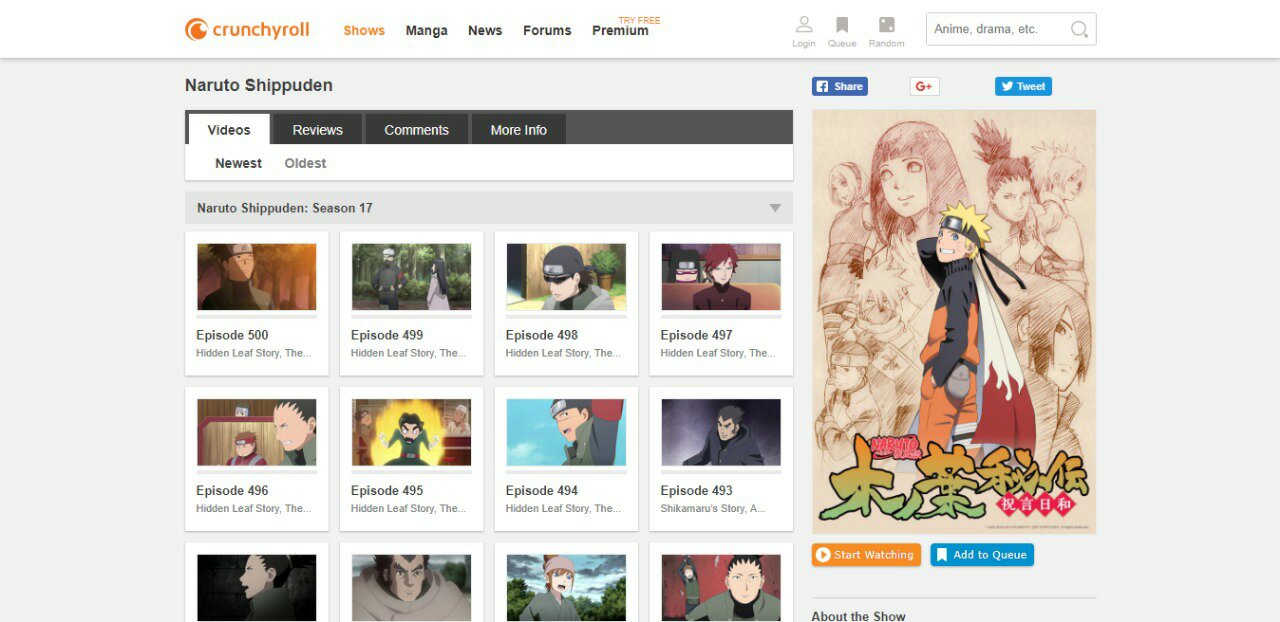 It is without doubt that CrunchyRoll leads when it comes to streaming anime legally and it is equally the best place to discover current shows and "niche fair". Obviously, CrunchyRoll is a streaming platform that offers a massive library of anime, manga and Asian dramas. It brings a wide range of contents from boruto to naruto and you can watch them for free "with or without" creating an account.
Did we just say 'legally' yet free? Yeah, you can watch hundreds of thousands of older anime episodes for free without opting for a 'paid membership' plan, i.e if you are OK with "watching" commercials. Signing up as a "premium user" on CrunchyRoll costs $6.95 per month, and with this, you will get access to an extensive library of contents, stream videos in HD quality without ads and get new episodes of anime with English subtitles as soon as they air in Japan.
Visit CrunchyRoll
2. Anime Twist
Anime twist isn't pretty popular and we know you do be wondering why we are listing it as one of the best narutoget alternatives. Truth is, twist is bae. It is a website that allows users to watch anime online on their smart TV, game console, PC and mobile devices. Anime twist huge library of contents consists of old and new releases and you'd be glad to hear that you can binge watch the entire Naruto back-catalog for free.
Also Read:Vmovee Review: Best Site to Watch Online Movies for Free
Most of the Naruto episodes on anime twist are 20 minutes long, and there's no ad breaks or interruption. If you are a 'serious fan' of anime twist, then donate for the site's upkeep. With no or limited advertisements, the site relies on donations to survive. Despite the fact that it brings slowest average upload time, they still come on-time and moreover, anime twist brings a good player and video encode quality. The site's only downside is that it isn't feature-rich and navigation tends to be stressful.
Visit Twist.moe
3. GogoAnime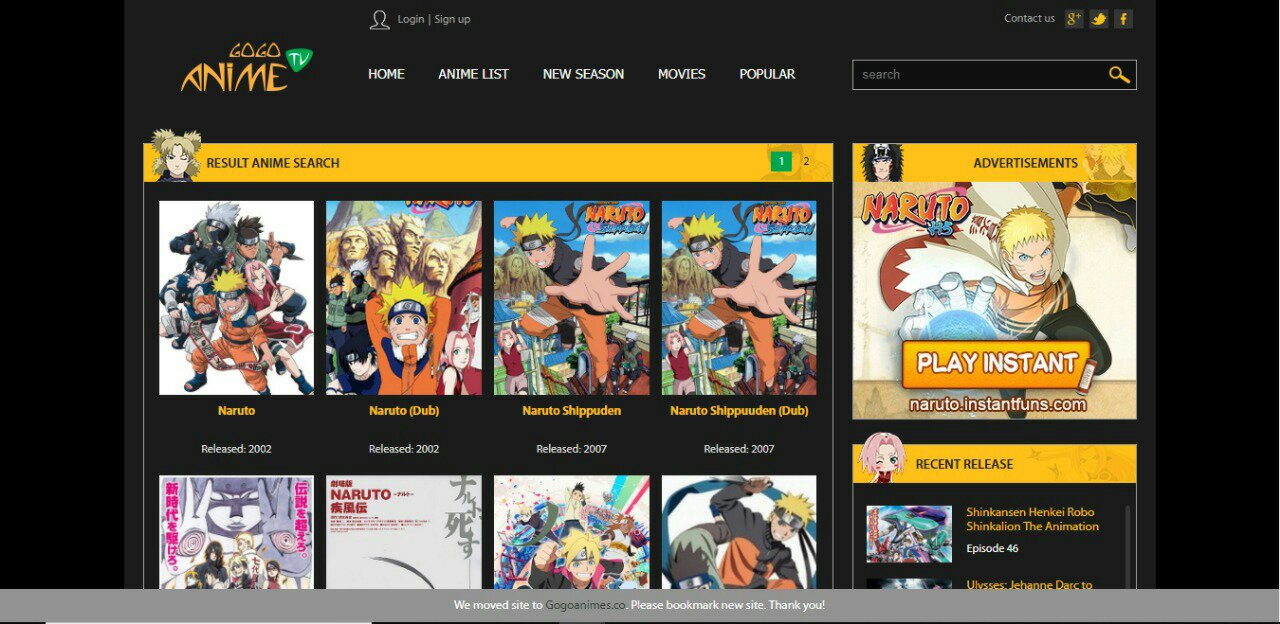 GogoAnime is yet another alternative to Narutoget. It is a service that specializes in providing anime and allow its users to watch them for free. Unlike Narutoget, GogoAnime is incredibly awesome. It typically packs in the 'classics and dubs' with its large catalog of subbed and dubbed anime such as Akira, Dragon Ball Z, Fair Tale and Naruto Shippuden.
With just a click, you can get access to view or download all of GogoAnime contents. The site also bring almost an ad-free experience alongside an option to choose either to watch anime in subbed or dubbed version. Personally, Gogoanime is a great entry point for anime newbies. It brings an "easy-to-use" user interface with tons of anime neatly laid out in grid to help you watch all of Naruto episodes back to back.
Visit GogoAnime.tv
4. HorribleSubs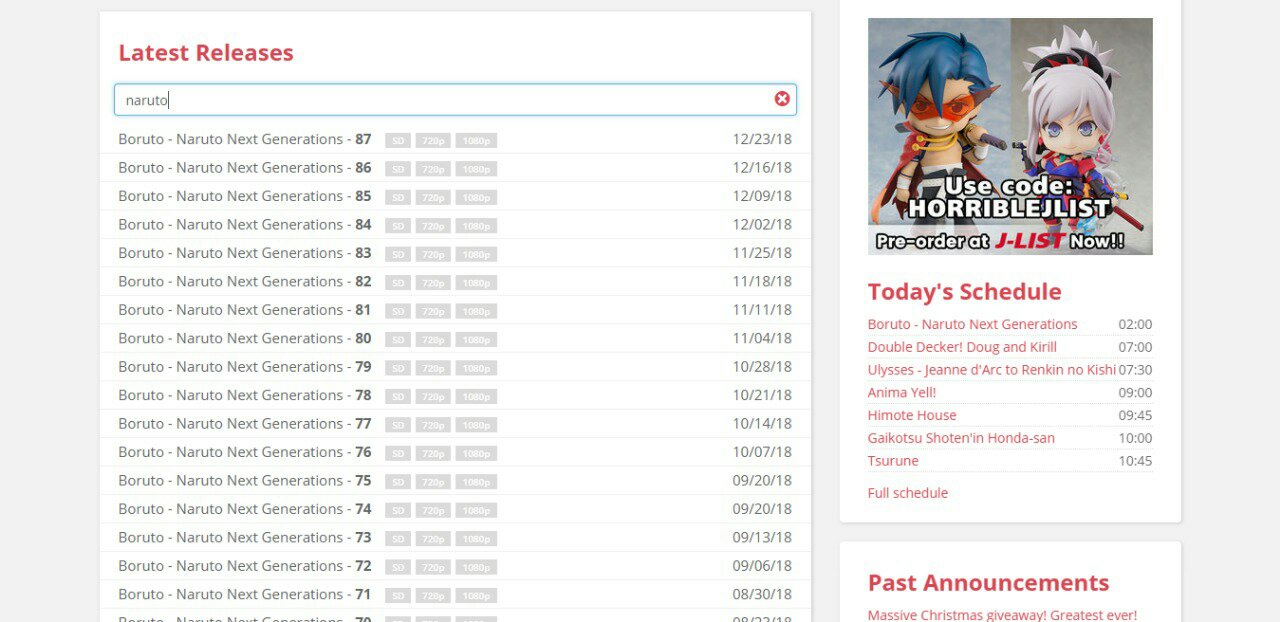 HorribleSubs even 'though' it is an anime download website needs to be mentioned regardless. It's one of the reliable platform to download all of Naruto episodes for free and for offline viewing. Aside from naruto and boruto, HorribleSubs brings a slew of contents and its videos are not 'rips' from CrunchyRoll. For one thing, HorribleSubs has the fastest upload time and its user interface is simple to explore.
Furthermore, HorribleSubs gives its users access to multiple mirrors which makes it the most 'versatile' option out there. All of Naruto's episodes can be "downloaded" in different high quality formats and they include 1080p, 720p or 480p. It's literally a good narutoget alternatve even though it utilizes BitTorrent's P2P and XDCC IRC which can be banned or restricted to users at times.
Visit HorribleSubs.info
5. 9anime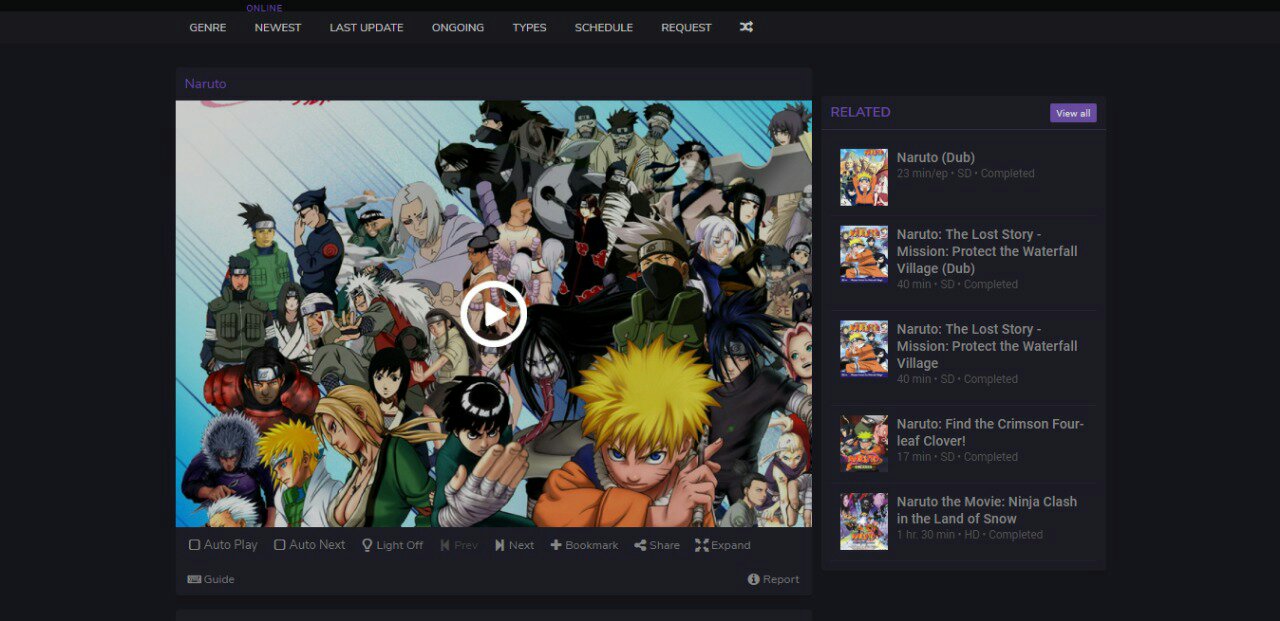 The last but not the least. 9anime is huge, and 'extremely' popular. In fact, you do be marvelled at the ton of contents it has in its database. Unequivocally, the "site" has the largest anime selection to date and brings good interface (provided you have an adblocker on). All of Naruto episodes have already been completed on 9anime, and there are other new releases you can opt-in to watch. Overall, 9anime is the best choice since narutoget is down. Its videos are watermarked no doubt, but this isn't a downside I guess.
Visit 9anime.to
Wrapping Up
So these are the best narutoget alternatve I deem fit in no particular order. They are reliable, fast, free and offers hundreds of naruto episodes in the highest possible quality.