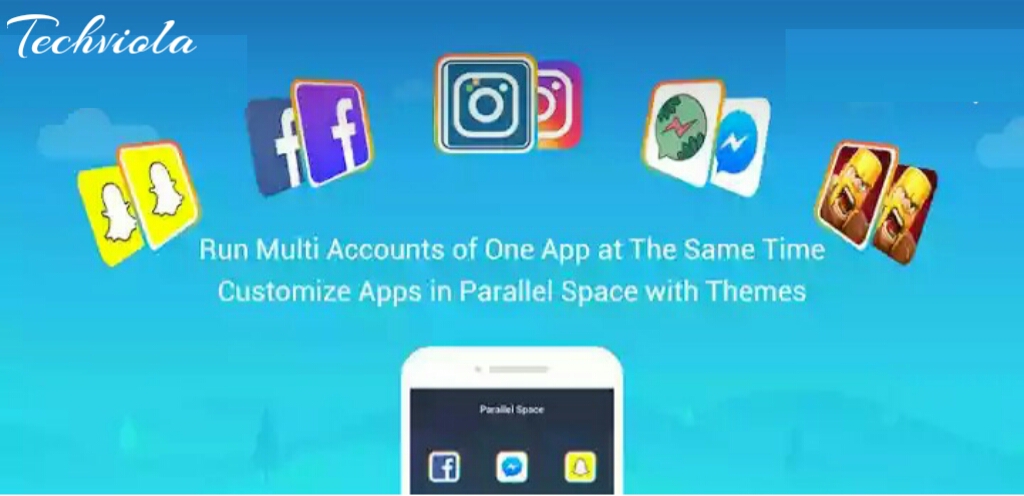 Running parallel space on your android device could be one of the best apps among all the other apps installed on your mobile. The main goal of parallel space is simply to run two apps and games at the same time. This absolutely is one of the very main feature people have longed for. Been able to run two official whatsapp on your android phone is a huge achievememt, No more GB whatsapp! With parallel space, you can easily run a business Facebook account and a personal Facebook account. With parallel space you can Run two accounts simultaneously and switch between them fast with one tap to effective manage different accounts.
Also Read: GTA Liberty City Review For Android.
Parallel space let's you log in into your multi account by cloning. Speaking of cloning, this is simple the production of an exact or copy of an object, apps, games etc. The incognito installation feature is absolutely one of the measure reason I fancy this app, with the incognito installation you can easily protect users privacy by making app invincible on device.
Parallel Space is absolutely free on the Google Play Store and you don't need any penny to get it running on your device. The app is only worth 4mb which is simply a token for sure an essential app. You can also add Parallel Space to whitelist or exceptional list of some 'boost apps' to ensure that notification of some social networking apps functions well.
Also one of the measure reason why parallel space is essential is the ability to customize your cloned app with themes to create your own stylish launcher. A theme store has already been integrated into Parallel Space and a list of customized themes are ready for users to apply to cloned apps in Parallel Space. So far Parallel Space has supported 24 languages.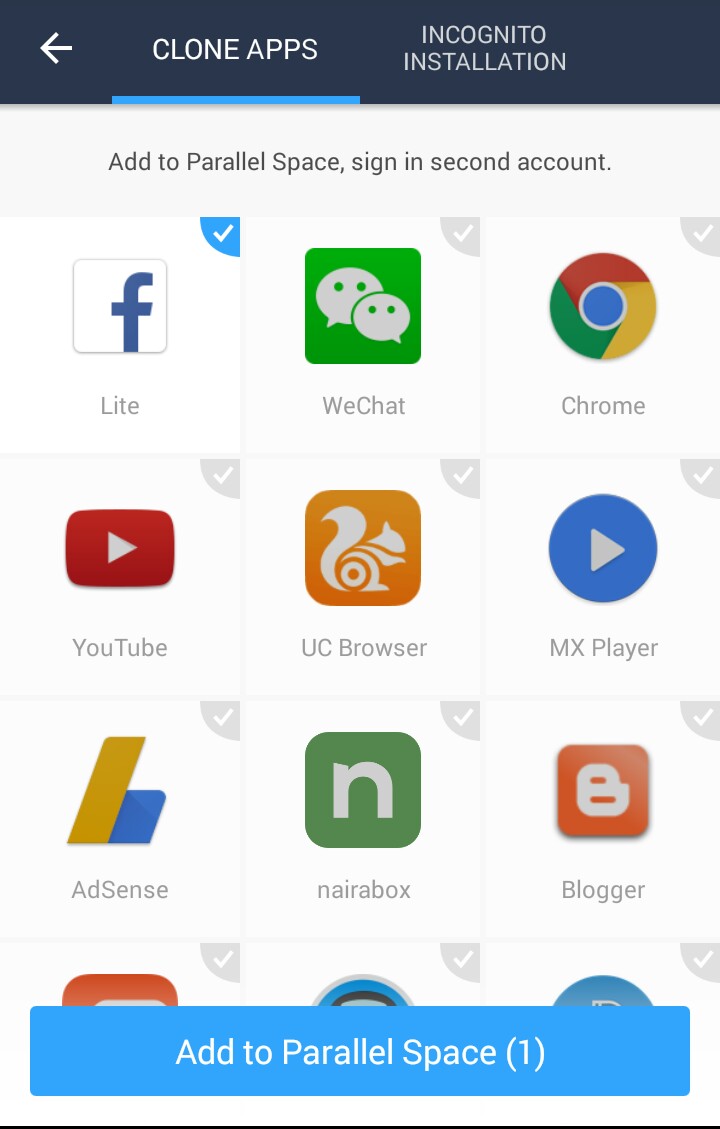 Talking of gaming, Now you can balance users life and work easily, double users online gaming experience and have more fun and also almost all apps are supported for a second account in Parallel Space. Data from both accounts won't interfere with each other.
Pros
Parallel space is absolutely fast, stable and easy to use.
Parallel Space is based on MultiDroid, the first application virtualization engine on Android and that alone makes it unique.
Parallel Space itself doesn't take up too much memory, battery and data consumption.
Cons
Parallel space does not permit you to run two accounts of some social networking apps by using the same mobile number. It only allows you to use a different mobile number to run your second account of those apps in Parallel Space and also ensure that the mobile number is active during your first login because there will be a verification message sent to this number.
Parallel space is unable to allow you change the name of your cloned app or game and that is pretty bad because you actually may not figure out which is cloned among the two.
Parallel app contains ads, placed by developer and such can be frustrating during consumption of the app.
All in all, parallel space deserved a rating and support to the developers. Been able to build a simple app that can help you clone other apps and games is no easy thing. This shows developer are thinking way beyond to satisfy our needs and that's a major improvement.