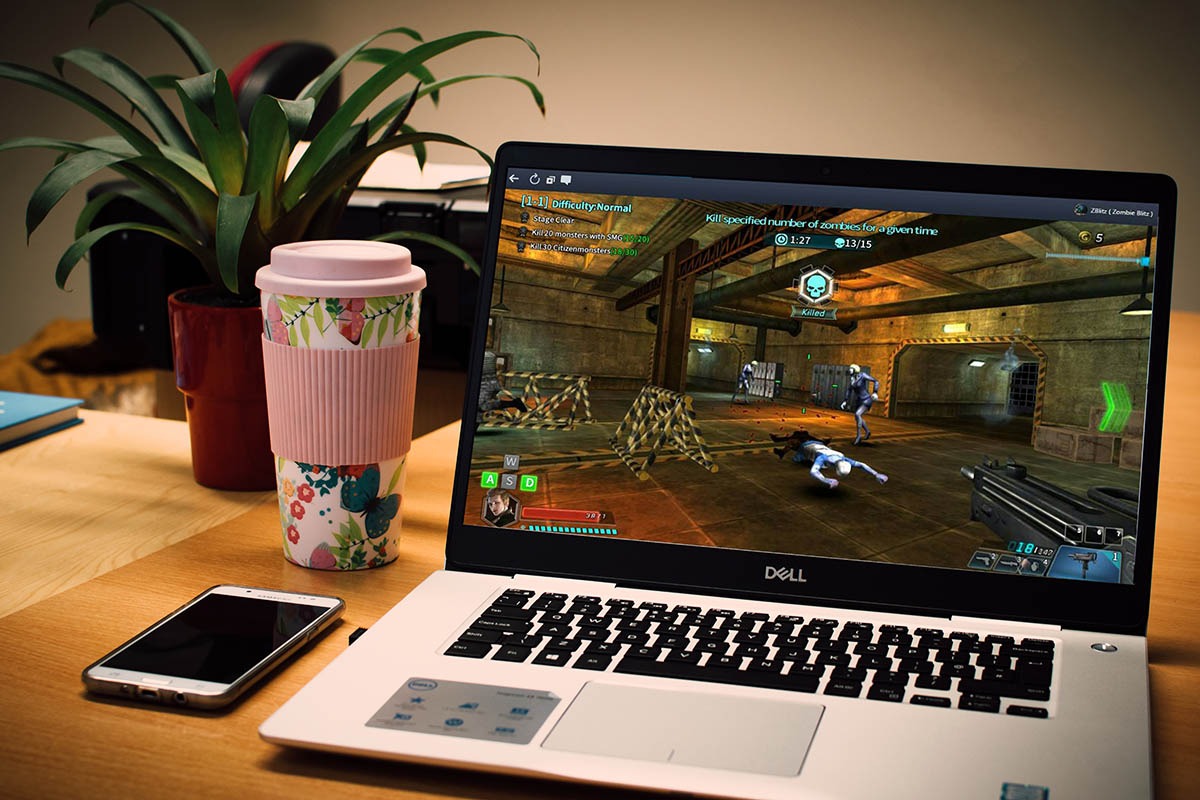 Social network games came to be in a bit to tackle boredom while waiting for friends to text back. Since then, its development has evolved beyond one's imagination. Looking back at 2016 when Facebook announced its new Gameroom software, one would have thought that it'd go head to head to compete against the likes of Steam and Origin, but it never got close. Although it was good in its own goofy and floundering way.
Also Read: 11 Hidden Facebook Messenger Tricks You Should Know.
Facebook Gameroom (formerly known as Facebook Games Arcade) is a stand-alone PC-based gaming app that allows user to play web and native games built exclusively for the platform without accessing facebook official website through a browser. As of now, only games built in Unity and Unreal are supported in facebook Gameroom. So if you're ready to access and play most of your favourite Facebook games within the Gameroom app, then here's how to get started.
Install Facebook Gameroom
Before we kick off, it's safe to mention that there's no support for Facebook Gameroom Apk for Android. Also users who are eager to see Facebook Gameroom for Mac or Linux will be sad to discover that it isn't available for now. Fortunately, Facebook Gameroom is available for PCs running on Windows 7, 8 and 10.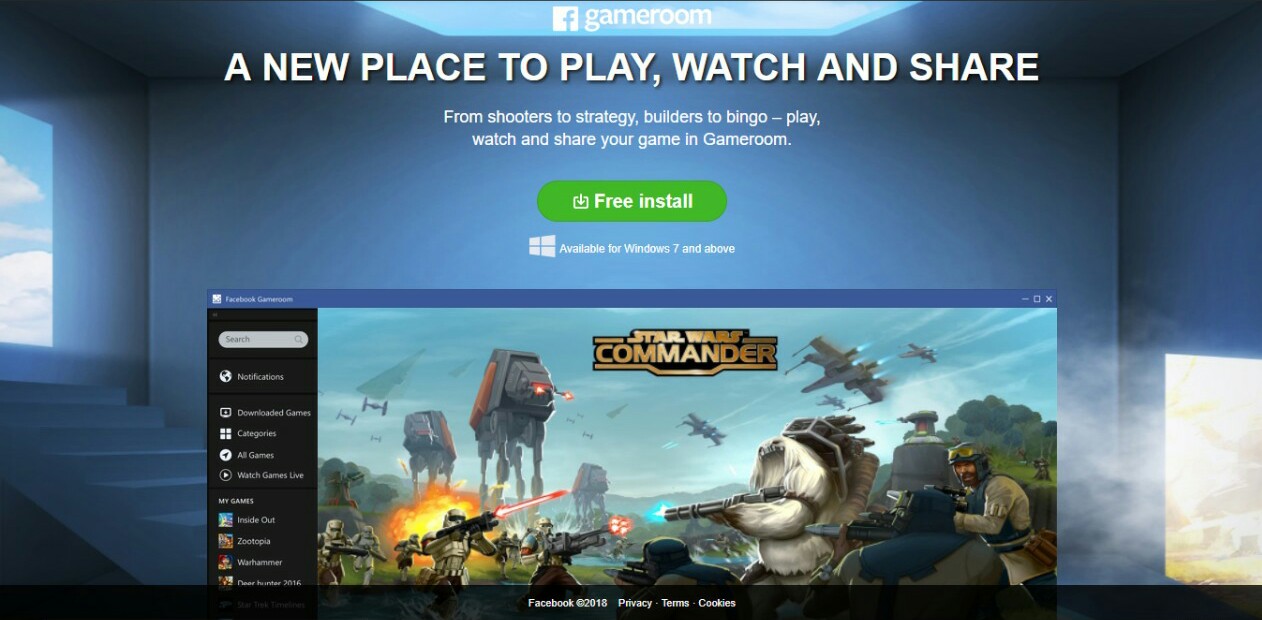 So to get this one going, simply head over the official Facebook Gameroom page. Then click on the Free Install button to download the Gameroom app. Now run the program, and allow Adobe Flash Player to get installed automatically. Facebook Gameroom is light weight and Adobe flash player is required for it to run smoothly. So it won't harm your PC.
Play Facebook Games with Facebook Gameroom
Once after the installation, simply open the Facebook Gameroom app. From the main overview which seem somewhat gluing, you will get to discover a ton of facebook games and this recommendations are based on the user's favorite games. Hence, your existing levels and rewards will still be intact.
Now notice the panel on the left side of the Gameroom app, it brings options for users to access a list of downloaded games and you can even select a category of game you wish to play. Facebook Gameroom app offer a bunch of games that are categorised into genre and most of them includes card games, action games, casino games and board games etc.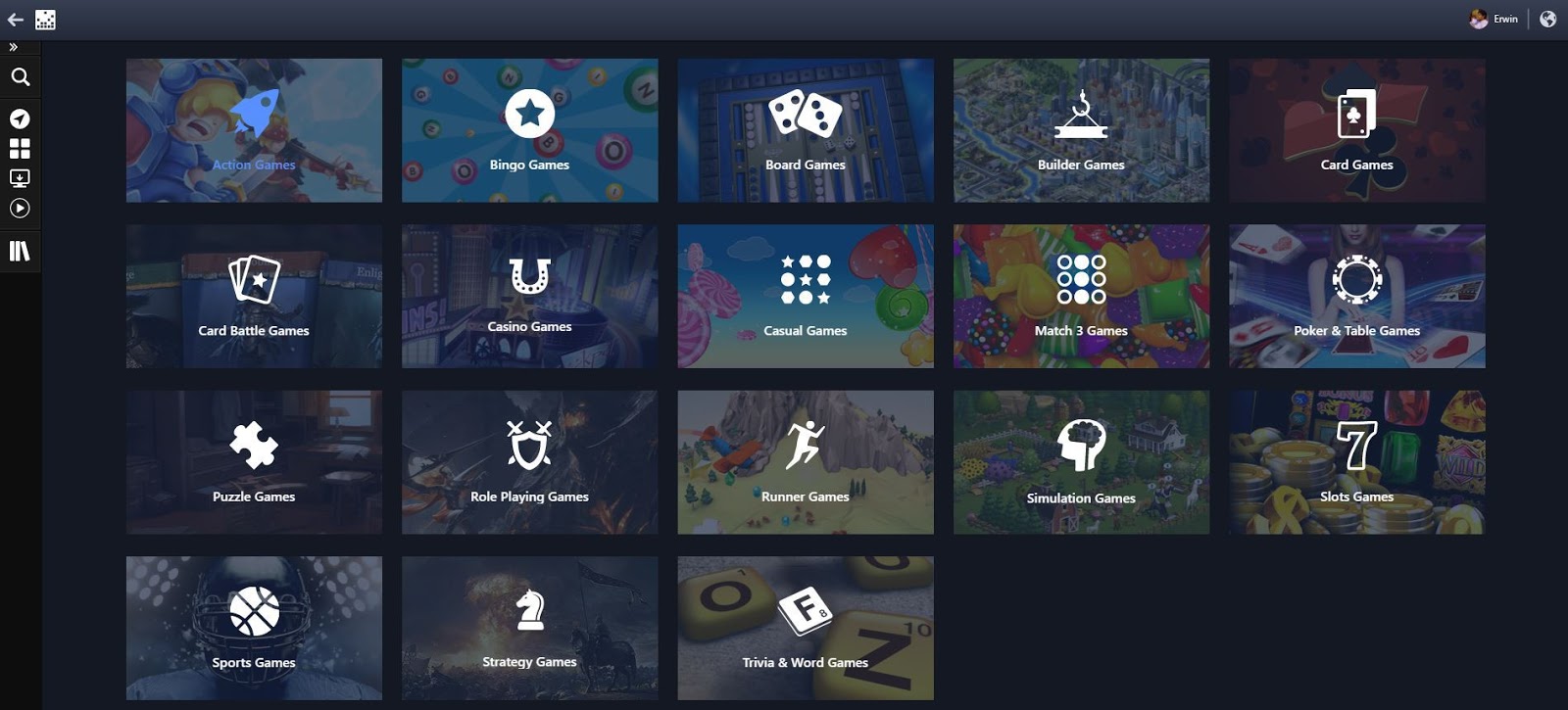 To play any of your favourite game within the Facebook Gameroom app, simply go through the grid and select the game you wish to play or you can select from a list of downloaded games within the Facebook Gameroom app. From here, you'll be required to connect to your Facebook profile before accessing the game. So agree to this prompt and click "Continue" to start playing.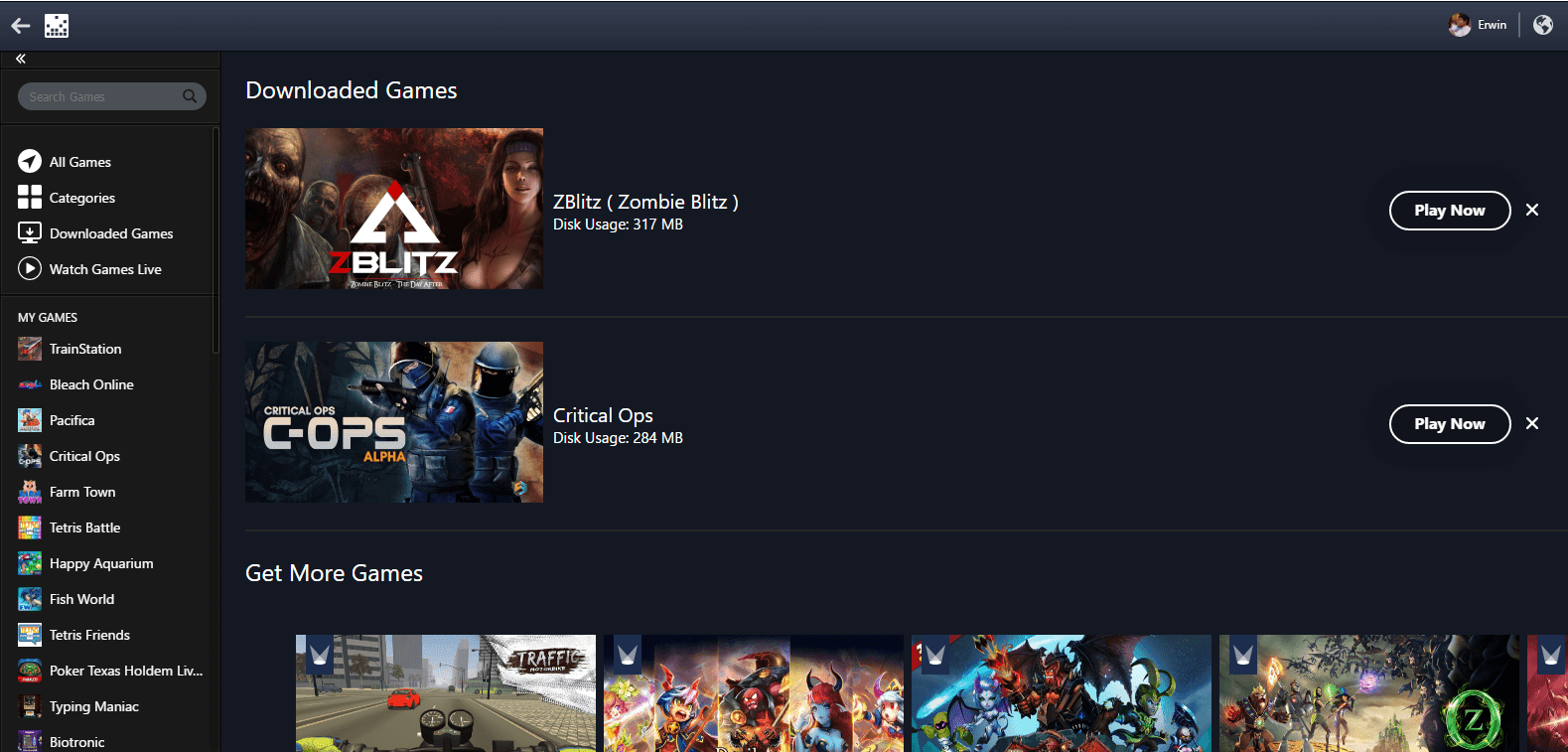 That's it. Facebook Gameroom has proved to be the best alternative to high-end PC gaming sites such as kongregate. Not only does it offers a ton of games, users can also chat with other players while playing a specific game. Most of the games on Facebook Gameroom are free to download, but you'd have to spend a couple of dollar for games such as 1979 revolution.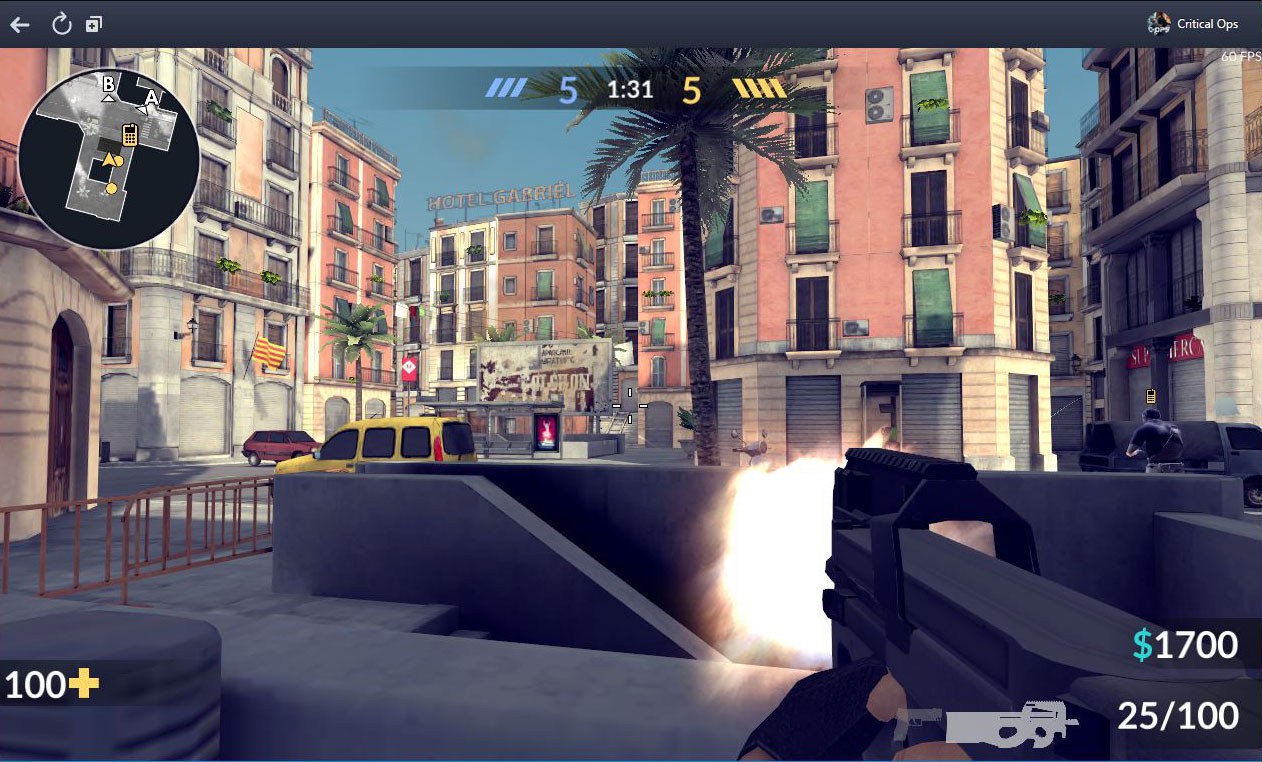 Uninstall Facebook Gameroom in Windows 10
While the Facebook Gameroom brings a ton of games and is improving gradually, a lot of gamers may still want to get rid of it. So if you are tired of accessing most of the games on Facebook Gameroom, then here's how to uninstall it.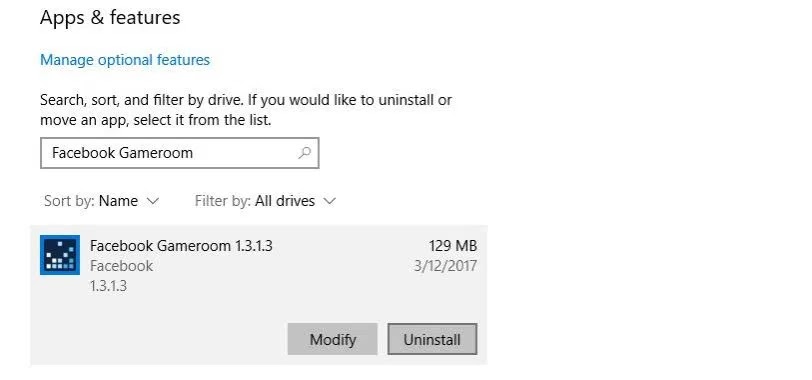 Access Cortana from your Windows Start menu, then search for "Add or remove program".
From here, you'll get to see Apps & features. Simply type in Facebook Gameroom in the search field.
Once you see Facebook Gameroom, click on it, then select uninstall. A pop-up will appear. Simply click "Uninstall"  again.
Then wait for the uninstallation process to complete.
That's all! Facebook Gameroom is certainly the best gaming client that's worth using on Windows PC. So far, games such as zombie blitz, Motorbike racing and critical OPS are running like breeze. It's just a matter of time, who knows you'd be able to run need for speed on Facebook Gameroom.
Photo Credit: Gamingph.com