Windows is one of the oldest and most popular Operating systems used Worldwide. And with every new day, we get to learn something new in Windows. Still, there are some traditional methods which are irreplaceable and can be used to manage the latest Windows edition as well. In this post, we are going to talk about one such feature that is How to Create Full System Backup in Windows. This feature was first introduced by Microsoft in Windows 7 and still remains same on Windows 10. Many users have forgotten about this feature due to the introduction of several new third party tools for backup.
There are some instances where Windows get corrupted or Stopped working smoothly and you want your system same as previously i.e. no need to download and install old software from the scratch. Then you have a solution to Create System Image of your Windows 10. Creating System image will restore your files, Settings, Software etc. To do so you just need to follow the simple steps shown below.
Steps to Create Full System Backup in Windows
Step 1: Firstly, open Control Panel simplest way is to search or say Cortana.
Step 2: Then Click on Backup and Restore (Windows 7) under System and Security option.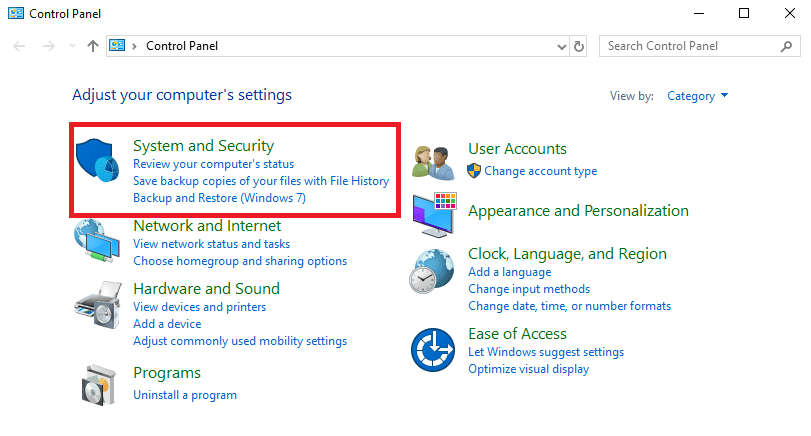 Step 3: Now click on Create a system image which is appearing in the left panel.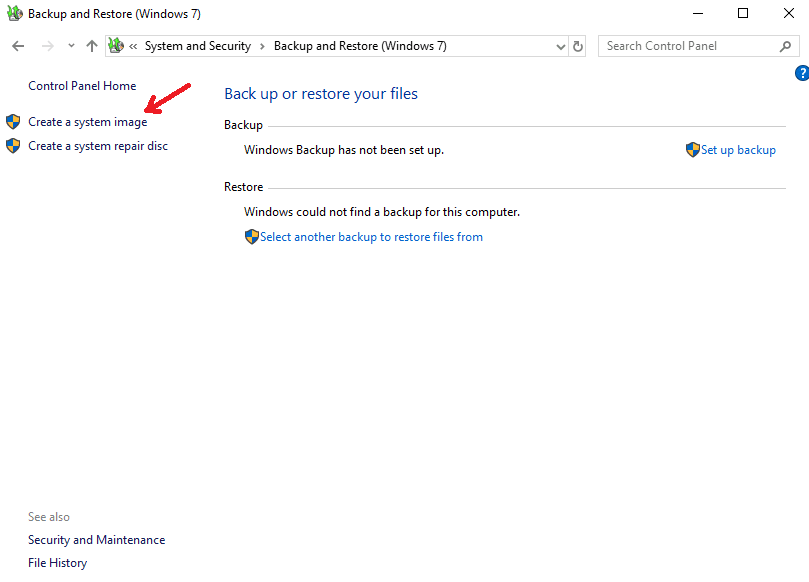 Step 4: Create a system image Window will appear on the screen. It will ask for the location where you want to save the backup image. You can select Hard disk or DVDs but we suggest you save on Hard disk. To select external hard disk, simply connect it to your Computer. If location is not showing, click on Refresh under hard disk option and click on Next.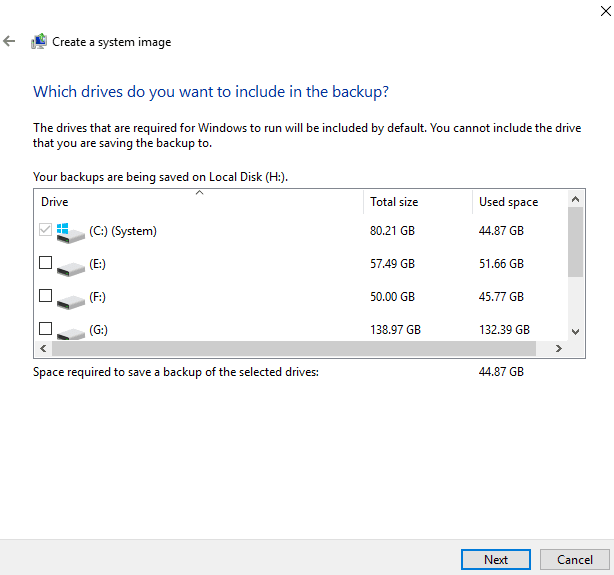 Step 5: Then it will ask for drives for which you want to create an image. Select the drives for which you want backups and click on Next.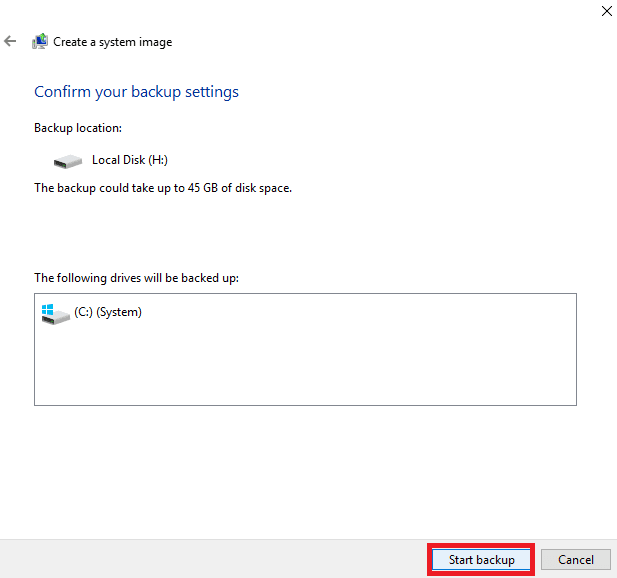 Step 6: Lastly just click on Start Backup. Your system image will take some time to create.
After the system image is created successfully it will ask you to create system repair disc. This will simply copy image on CD or DVD. You can use that system image when your Computer won't boot up. In case if you don't have CD or DVD drive you can skip this step and boot your Computer from system image created on the Hard disk.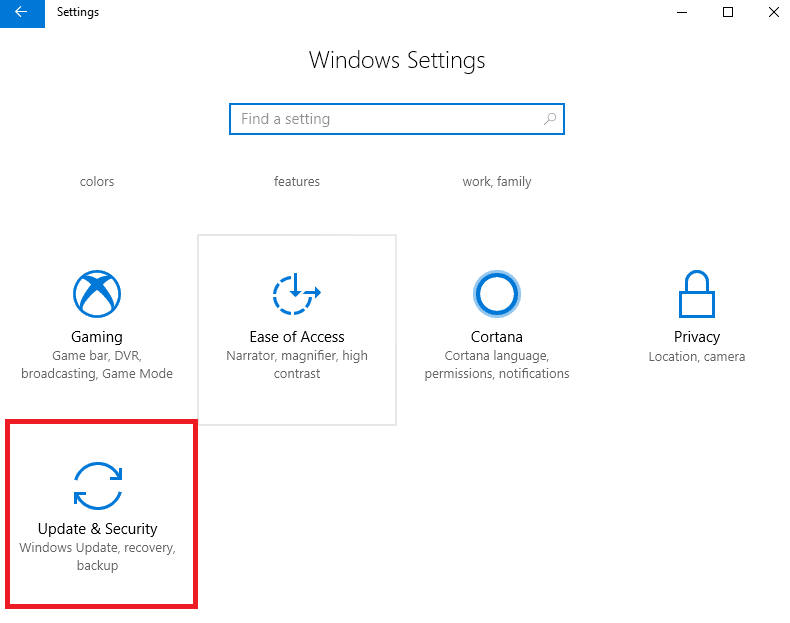 Steps to Recover your Computer using Created System Image
Step 1: Firstly, go to Settings of your Computer and select Update & Security option.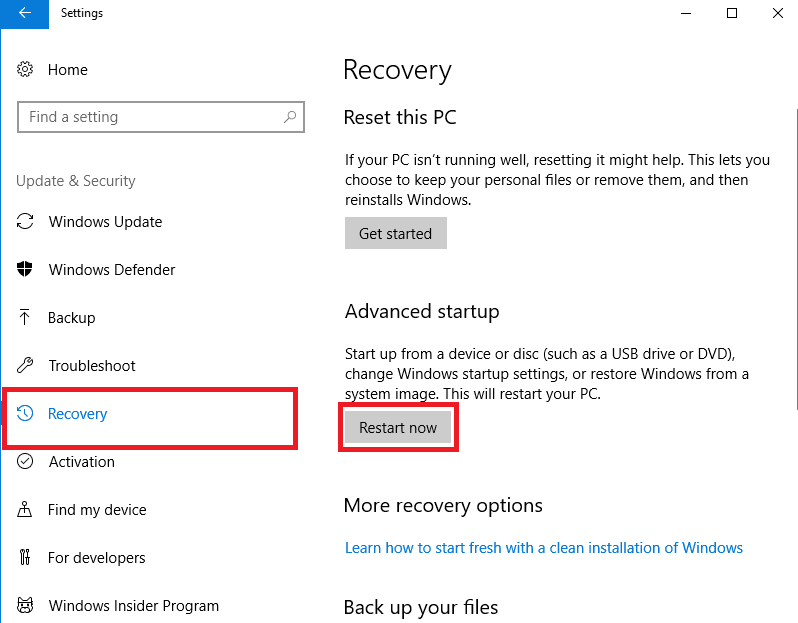 Step 2: Then, click on Recovery in the left panel. You will see Advanced startup section click Restart now button.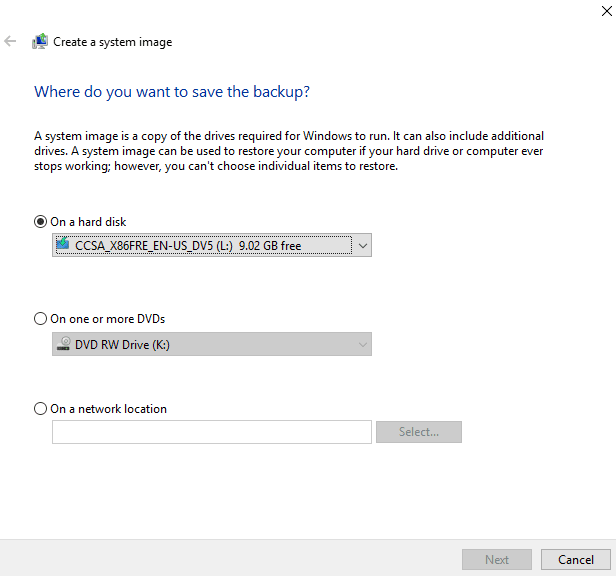 Step 3: When your Computer Restarts, go to Troubleshoot->Advanced Options->System Image Recovery. Follow the instructions carefully to recover your Computer using System image.
So, that is it we have shown the method to Create Full System Backup in Windows 10. Hope you like it. Do comment in the comment section if you face any difficulty following the steps. Our team will reply as soon as possible.