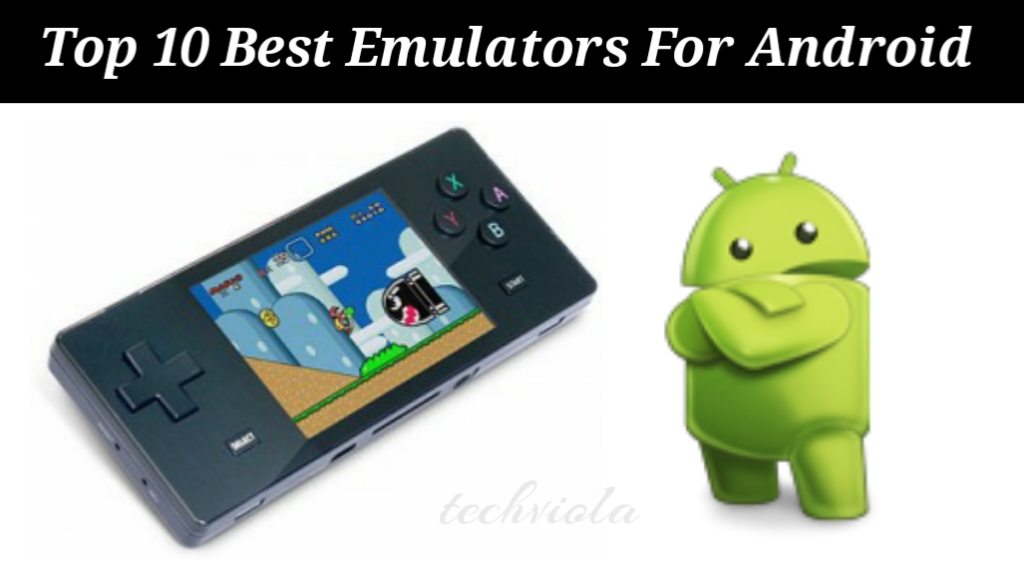 Android popularity has grow far beyond from what we knew "Yesterday"… The early days of symbian weren't bad, however with android you'd agree with me that things are quiet easy. Gone are those days when folks prefer purchasing an emulator in other to enjoy some addictive games. To be more open, my first emulator was Gameboy advance. I just loved it then but as time unveils itself, I started looking at the side of android since it actually can do much more than an emulator can.
Also Read: Top 10 Best PPSSPP Games For Android Phones.
Emulators aren't bad, they're prefect for retro-gaming and you certainly can't get filled once you start playing some cool games with an emulator. The good news here is that ANDROID HAS IT'S OWN EMULATOR!.. Yea since i consider android not just as a mobile phone, it's also a gaming console capable of unleashing the best game you bombard on it.
In this article we're listing the best Emulators for android phones to take you further into the gaming world. While some of the emulator might be free, there are also some which cost a little token (I.e they're paid). The plethora features they bring isn't something to be underestimated. If perhaps you're a classic gamer, then below are some of the best Android emulators.
1. PPSSPP – PSP Emulator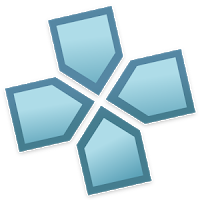 The famous among all!… PPSSPP is one of the best Android emulator and on the other hand, it's the only PSP emulator for android device. When we refer PPSSPP as the best emulators for android, it's just an understatement because PPSSPP is quiet original. It comes with lot's of plethora features you certainly won't fathom. With PPSSPP emulator, there's a high tendency that you can play the high graphic definition game on your android device. The best thing is that it runs tons of addictive games with HD graphics but it depends on the power of your device. However PPSSPP emulator isn't yet supported for galaxy s7 as of the time I am posting this article. Currently over 10 million people downloaded PPSSPP emulator from the Google play store.

2. My Boy! Free – GBA Emulator
You know GameBoy Advance right?.. It's emulator is available for android device. It's one of the vest emulator I have always recommended to my friends. From the early stage, I have always had it installed on my android phone. My Boy! is a super fast and full featured emulator to run GameBoy Advance games on your android devices, from very low end phones to modern tablets. It's by far the only emulator that supports link cable emulation with decent speed and also supports high game that can run on your android device without any problem. The on-screen controls aren't bad either as it comes with a powerful screen layout editor, with which you can define the position and size. My Boy! emulator is very simple and clean and has a nice user interface. Currently over 10 million people downloaded My Boy! From the Google play store.

3. MegaN64 (N64 Emulator)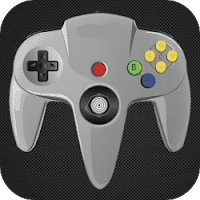 Another awesome best emulator for android. MegaN64 is the official N64 emulator for your android phone. One of the best thing I fancy in this emulator is that it's fast and once you get to set every thing as they're suppose to be, then gameplay can be extremely fun and addictive. MegaN64 allows you to play your favorite N64 emulator games in a convenient way on your android device. The controls aren't bad either and it's has been modified which now include performance enhancements for specific phone models such as the Nexus 4 and the Galaxy S4 and small UI improvements. However to play your favorite game, you will need to place your own game files (N64 games) onto the SD card of your android phone before running this N64 Emulator. Currently over 5 million people downloaded MegaN64 emulator from the Google play store.

4. DraStic DS Emulator
DraStic is a fast Nintendo DS emulator for android phones which allows you to play the best Nintendo DS games at full speed. One of the best thing about DraStic emulator is that it comes with lot's of amazing features that can make gameplay more fun. My most favorite feature is the ability to tweak your gaming experience with a database of thousands of cheat codes. Also DraStic has been optimized to increase emulation speed with fast-forward feature and not to neglect that it also supports add-on controllers, and physical controls in devices like nVidia Shield and Xperia Play. With DraStic DS emulator, you can enhance your favorite game's 3D graphics to 2 by 2 times their original resolution and it only works best on high end quad core devices. You can also customize the placement and size of the DS screens, for portrait and landscape modes. Currently over 5 million people downloaded DraStic DS emulator from the Google play store.

5. Reicast – Dreamcast Emulator
Reicast is yet another best emulator for android device that was developed with the sole aim of allowing folks play there favorite Dreamcast games right on there android device with the best HD quality graphics ever!… Reicast is not that popular nor is it perfect yet. Let's just say it's in it's testing version, however it can run many awesome games with optimum speed. The game setup can be what I termed "Manual" as you've to create a folder named "reicast", and then a folder named "data" inside it before you can dump your bio. Reicast currently supports .gdi, .chd (v4), and .cdi disc formats, but .cdi is discouraged due to problematic compatibility. All in all, the emulator is quiet awesome and the graphics quality are in full HD with perfect control and intuitive gameplay. Saving gameplay on reicast demands you to format your memory card thus simply start the program, select the "boot bios" option, go to the "file" option, select the memory cards and then select the "delete all" option. Currently over 500 thousand people downloaded Reicast emulator from the Google play store.

6. ePSXe Emulator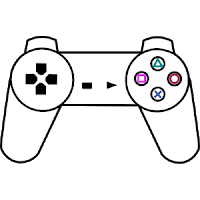 Welcome to the official PSX and PS1 emulator for android. ePSXe is a port of the famous ePSXe for PC.  The emulator provides very high compatibility, good speed, and accurate sound to better and improve gameplay. It is designed for android smartphones and tablets and runs perfectly well.  ePSXe comes with a split screen mode that allows up to 1 and 2 players. It includes virtual touchscreen pad support, hardware buttons mapping and analog sticks. If you're a fan of the PSone emulator, then its right on your android phone to been devoured. ePSXe supports OpenGL HD enhanced high quality graphics, cheat codes which can make gameplay more fun and easier as well as savestates and memcards compatibility with the PC version. The emulator is paid and it's perfect for PS1 games. Currently over 500 thousand people downloaded ePSXe Emulator from the Google play store.

7. Snes9x EX+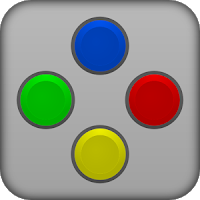 Another awesome emulator specially developed for android phones. Snes9x Ex+ is an advanced open-source SNES emulator based on Snes9x 1.53 with near complete game compatibility. The emulator is perfect and the developer actually made it with the best coding experience. However Snes9x EX+ has been optimized to fully run on 1GHz+ device in other to get best results. The control is awesome and most especially the graphics which proves the authenticity. The developer has removed any advertisment in the emulator, thus you can experience a perfect and convenient gameplay. Supported ROMs may be in .smc and .sfc formats, optionally in ZIP, RAR, or 7Z files. Currently over 1 million people downloaded Snes9x EX+ emulator from the Google play store.

8. GENPlusDroid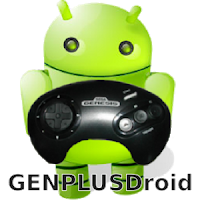 If I had skipped this emulator, I wouldn't be happy with this list of best emulators for android. GENPlusDroid is one of the top 3 best emulators for android smartphone. I refer to it as the "Sega King" since you can conveniently run Sega Master System and Sega Mega Drive games on your android device using GENPlusDroid. The emulator is highly compatibile with variety of games like Virtual Racing and Phantasy Star which works flawlessly at full optimum speed!. If your devices has a good GPU, then you can use shaders to increase the graphic quality and also you can enlarge or adjust the controls. GENPlusDroid features a real time frame by frame rewinding of game play and there is complete customization over multi touch input. With that said already, there are lot's of plethora features this emulator can unveil. It's recommended you use a keyboard or gamepad with custom key bindings if you have one. Currently over 1 million people downloaded GENPlusDroid from the Google play store.

9. FPse For Android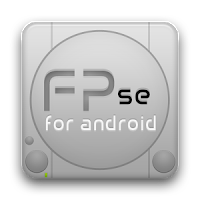 FPse is another awesome emulator for android that allows you to run PlayStation 1 games on your android phone. FPse is able to display all PSone games in high resolution by using OpenGL which gives outstanding graphics and moreover it's fast and features high compatibility, sound quality, and good controls. That outstanding interface found in FPse alllows you to scan your local storage in other to find playstation games and displays the covers of the games automatically. This emulator Includes up to 10 gamepads  in overlay onto the screen and the best part of it is that you can play in online multiplayer mode with your friends. There's also an opportunity to use cheat codes during gameplay. Overall it's one of the best emulators for android phones. Currently over 500 thousand people downloaded FPse from the Google play store.

10. ClassicBoy Emulator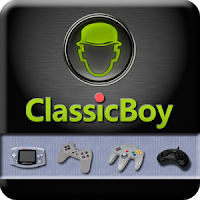 The last but not the least!…ClassicBoy emulator is an all in one retro game emulator for android smartphone. Thus it comes with lot's of features and allows you to run GBA, N64, PS1, GBC, NES, Sega and SNK games. You can play classic games on ClassicBoy emulator by gestures and sensor that you've never seen before. Moreover user can play game on a clean screen and even by single hand now due to the accelerometer sensor which is supported to control movements for a character and calibration console is also provided for fine adjustment of tilt parameters. ClassicBoy is the best emulator for you if perhaps you want to save space and play all your favorite games in one emulator. The graphics quality, controls and audio is amazingly superb. Currently over 1 million people downloaded ClassicBoy emulator from the Google play store.

Final Words
Do you recollect what top-notch mean?.. If yes, then you certainly will agree with me that the above listed emulators for android isn't something to let go. Every tiny thing about emulator is quality, the ability for each of them to have the best quality controls during gameplay and that's why we've unveiled the best emulators for your android device with perfect control. (Also SuperRetro16 Lite SNES. is also one of the best emulators for android). It's certainly time to take a retro-gaming nostalgia-trip with the above emulators and feel how perfect they are once you've dumped there respective Bio.