Back when we where kids, 'Saturdays was our favourite day, it was specially mapped out as an unrestricted television time and we usually took that advantage to watch a series of cartoon shows. Personally, I love watching old cartoons and new ones that are popular, they are the very source of joy and contributes in 'bringing out our inner child while helping us reminisce the good old times. Cartoons aren't "meant' for kids only, they are aimed' at adults as well and animation coupled with the witty dialogu and stunning scenerios are what makes a great cartoon show.
Also Read: The Best Cartoon Download Sites Of All Time
Fast forward to the future, where a slew of websites are 'spawning uncontrollably on the now 'sophisticated' internet, users are being urged to ditch their disc and Tv and stream movies online. Within this period, watchcartoononline spawned, serving as a unique platform to watch cartoon shows online for free. Sadly, its 'existence wasn't for long since it contradicts with the copy right law. So if you've missed most of your favourite cartoon shows and probably wants to stay current with them again, then here are the best sites similar to watchcartoononline.com
1. Adult Swim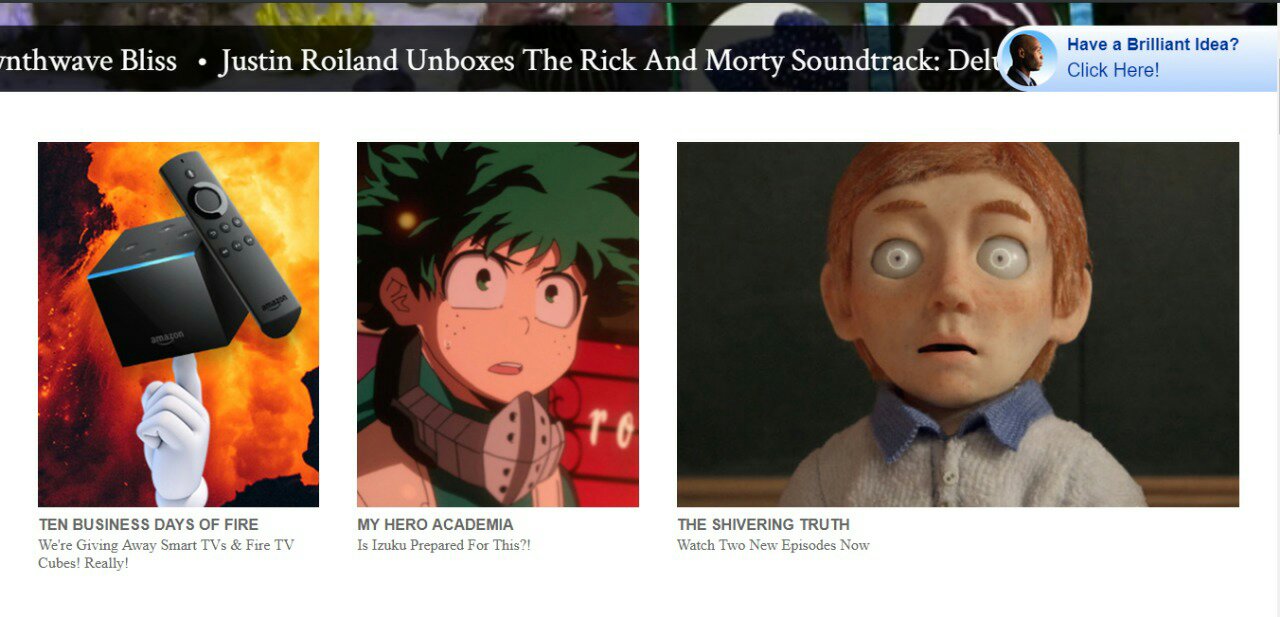 If you are a great fan of Ricky and Morty, then 'chances' are you have come across Adult Swim while 'exploring' the web for where to watch the episodes online. Adult Swim is a subsidiary of Cartoon Network. It was established to serve adults at night when children will 'normally' be sleeping. Most of the contents on "Adult Swim" are often risqué, unorthodox, humourous and crude, and it's equally the only legal place to find exclusive animations.
For one thing, Adult Swim "doesn't" offer "complete seasons" of its cartoons as this feature is only "accessible" for those who have a cable provider. But there are a ton of 'free episodes' for each shows that you can watch. Adult Swim doesn't bring any commercials and the user interface is top notch. It is literally a good "alternative" to watchcartoononline and you do get to see popular cartoons such as The Boondocks, Ricky and Morty, Attack on Titans, Robot Chicken and Ghost in the Shell on the platform.
Visit Adult Swim
2. South Park Studios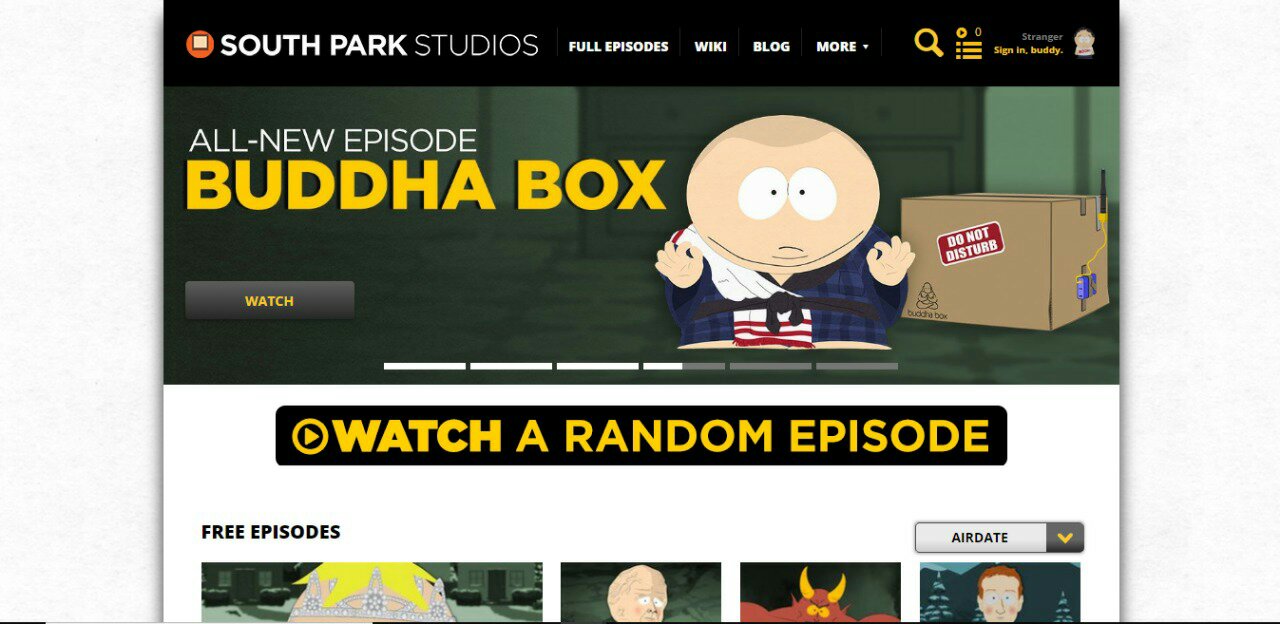 If you are a cartoon freak, then chances are you have 'probably' heard of South Park. It is an adult animated sitcom that revolves around four boys (Kenny, Cartman, Kyle, Stan) and their bizarre adventures in and around the titular Colorado town. South Park is withoutdoubt interesting, it received at lot of accolades during its debut and luckily, there is a website on the internet that's dedicated to bringing all of south park episodes to your mobile. It is dubbed South Park Studios, and it offers complete episodes of south park seasons and they are free to watch. Aside from this, south park studios brings other cartoons such as Bike parades and the site's ad-free and simple interface makes it worthwhile and a better alternative to watchcartoononline.
Visit South Park Studios
3. ToonJet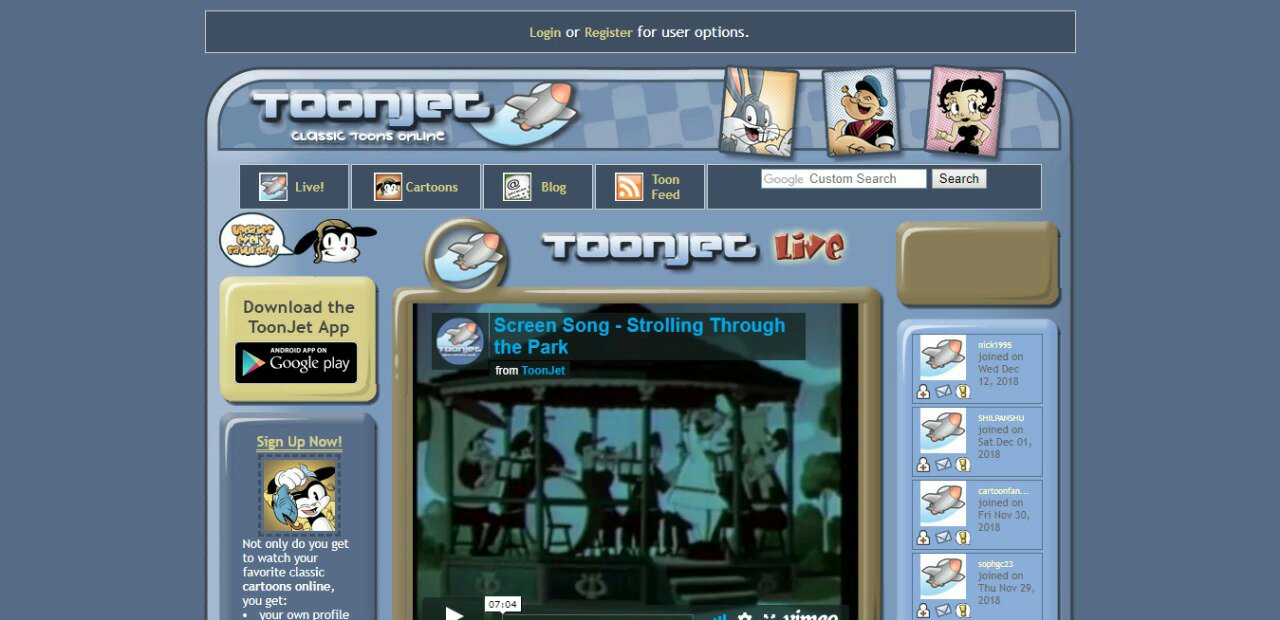 Next up, we have toonjet. It's literally one of the best sites like watchcartoononline even though it "doesn't" offer most of the latest cartoon releases. Simply look over this and what you'd see next is a classic, old-style and retro user interface that is free of ads and this is aimed to make your cartoon streaming experience awesome. Toonjet offers quite a huge collection of high quality cartoons that ranges from Tom and Jerry to Three Little Pigs and they are all available to be streamed for free.
As a platform designed to watch cartoons online, toonjet brings "essential" features that is 'ideal' for first timers. Even though the site allows visitors to watch cartoons for free without registration, they can still opt-in to sign up and get access to a ton of "exclusive" features. Registered members are given their own profile page, they can comment, rate and add "cartoons" to their favorite lists. And if you'd subscribe, you'll get latest cartoon update before it hits the site itself.
Visit ToonJet
4. Disney Junior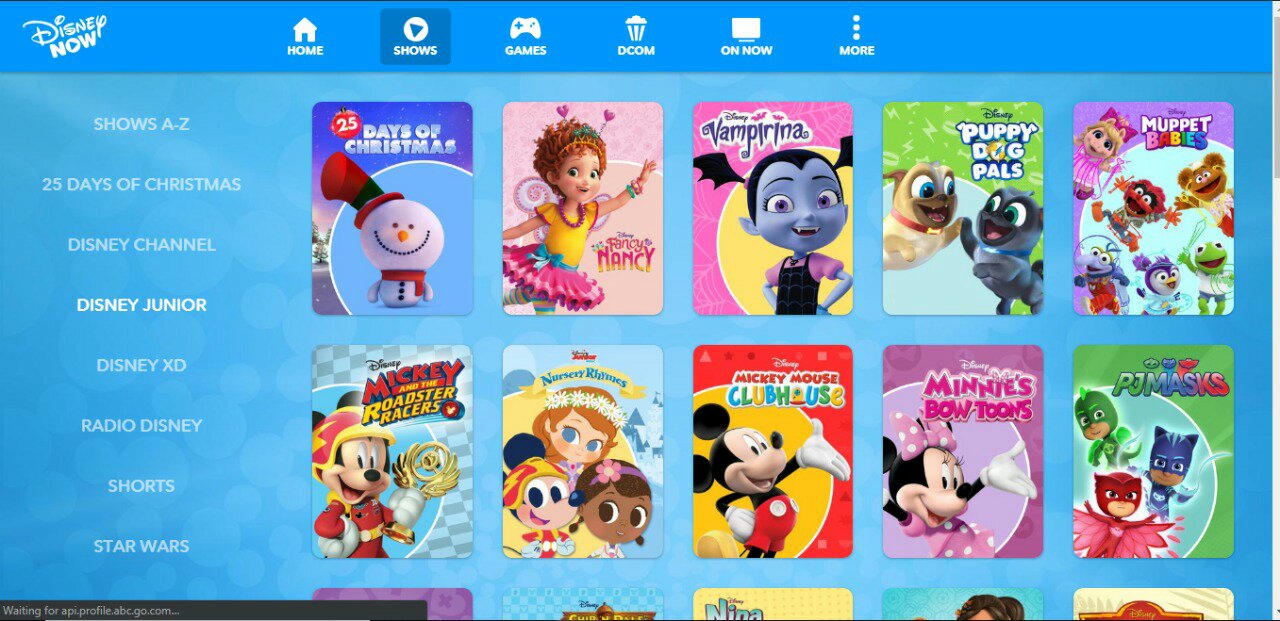 Disney Junior is where the magic begins. It's one of the best places to discover new and "classic" cartoons. Obviously, Disney Junior is a 'Walt Disney' owned television network 'aimed' at children of 8 years old and up. It brings a 'decent number' of new and 'popular' cartoon shows, and they are all free to stream. Disney Junior interface is in one 'word' elegant. Directly from the homepage, you'd get to see cover photo of cartoon shows. Tap on "any" of them, and the next page will present the seasons as well as episodes the cartoon has.
Without doubt, the cartoons available on Disney Junior can't "compete" with what watchcartoononline once offered, but it's literally a 'legal' option and moreover, you will get access to watch exclusive cartoon shows such as Vampirina, Sofia the First, PJ Masks and more. Sadly, Disney Junior is only "accessible" in the US, but you can use a reliable VPN software to bypass the geographical restriction.
Visit Disney Junior
5. Much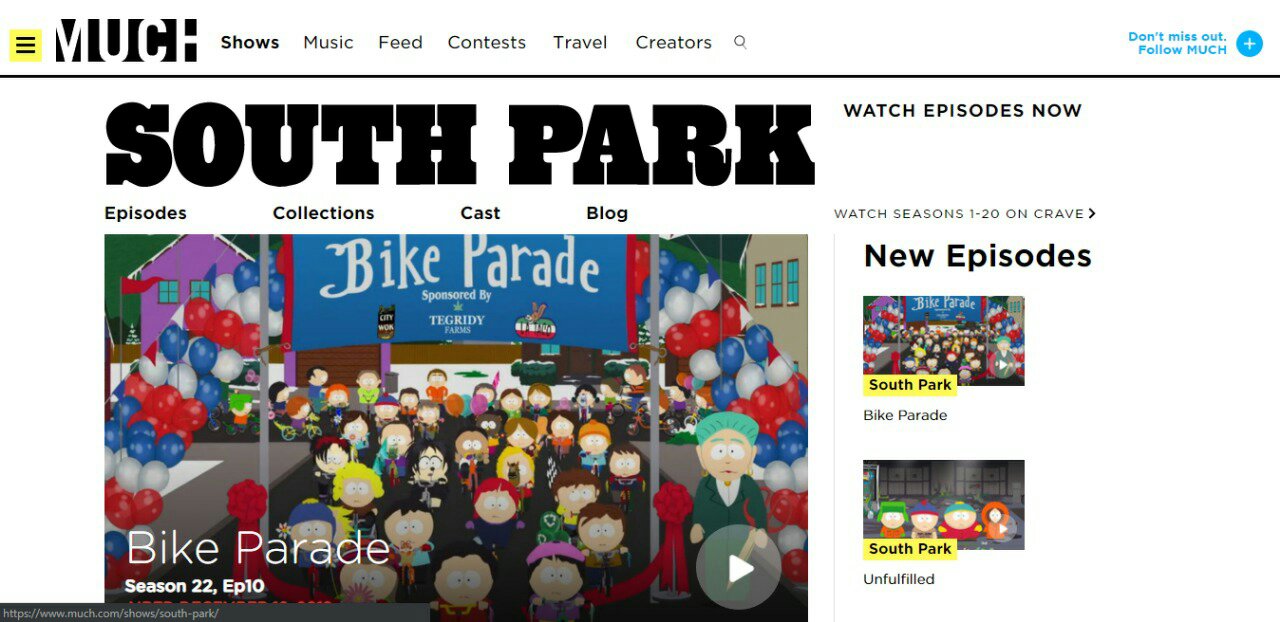 Sounds weird right? But the "contents" on the site will allure you. Much prides itself as a "hub" for everything that is "relevant" and "trend worthy" and when you glimpse at the 'contents' the site delivers, you'd be wowed. Much debuted as a music programming network, but soon grew to become one of the best platform to watch cartoon shows online. The site navigation is quite intuitive and once you find your way around, you'd get to watch clips and full episodes of any of you favourite cartoons. Animations such as American Dad and South Park are free to stream on the platform and you won't be interrupted by ads.
Visit Much
Wrapping Up
Cartoons are a type of show that can be enjoyed throughout our lifetime. It's interesting, untiring and progressive. With the above listed sites, you'd be able to forget watchcartoononline. They are free, offers a ton of cartoons that you can't finish for a year and most importantly, they are legal. So simply go ahead and stream your favourite cartoons online from any of the sites above.