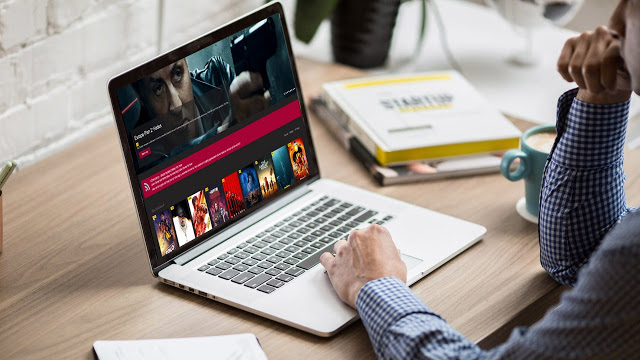 Have you ever wondered why people buy what they can get for free? It isn't because they are afraid of 'committing' an offence, neither are they afraid to resort to piracy but because they want to stay 'legal' and safe. A good friend of mine once asked me this question "why pay for something you can easily get for free". I replied thus; does free stuffs gotten 'illegally' have the same advantages​ as paid ones? He immediately went mute. Seriously, it baffles me on how some people 'struggle' to stand in line and patiently "watch the clock tick" provided the result will be something they do not have to pay for. I guess it's a human thing.
Also Read: MP3Juice: Is This Free Mp3 Download Site Legal Or Not?
One third of the world's population are in serious predicaments. Not every internet users can easily afford the money to pay for services online and having that in mind, 123Movies came into existence, acting as a platform where users can find and stream the latest contents without having to pay a dime or to go through the hassles of signing up. On a positive aspect, 123movies overall idea is great since it spawned having poor individuals in mind. But for subscription-based streaming services like Netflix, Amazon Video and Hulu, 123Movies is bad for business.
About 123Movies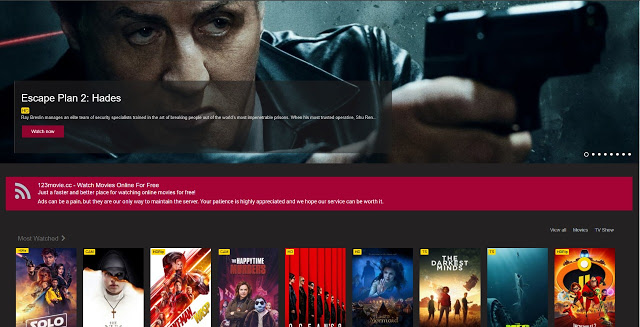 Once upon a time, when the internet was already established, when piracy was in "high rampant" with a ton of sites taking the opportunity to "dish out" copyrighted contents for free. Then comes 123Movies, allowing users to watch movies online for free without asking for any subscription fee or registration. The platform itself is incredibly fast and "magnanimously" endowed with the most popular and recent movies that can be streamed with just a click. Its user interface is neatly laid out in grid style and it offers a slew of handy features such as the ability to download the HD version of a particular movie for offline viewing. But despite what this site offers, is it legal? Is it adviceable to stream or download movies from this site? Read on as we unravel everything to you.
How 123Movies Works
123Movies co-founder once mentioned in an "interview" that in other to provide an easier watching experience like what streaming giants are doing, they decided to create an online portal where anyone can visit and start watching the latest contents for free. They tactically skipped the paywall gates and subscription costs as seen on Netflix, Amazon Video, Hulu and other subscription based streaming sites while claiming that the site itself is a step forward to the future.
But here's the truth, 123Movies does not host any content on its server neither does it allow user uploaded contents. The site makes use of "cyberlockers" to store its videos, so when a user clicks on a movie they want to stream, they wll be redirected to another online source such as RapidVideo, Mediafire etc; to do so. With this tactic, 123Movies have been able to circumvent the law in some western and almost all 3rd world countries, making them one of the largest movie streaming site still alive.
Is It Legal?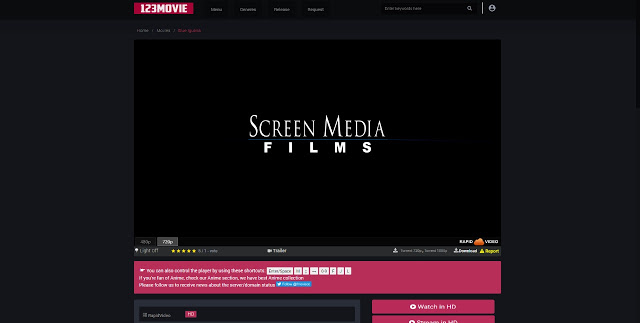 No it certainly isn't. According to the Motion Picture Association of America (MPAA), 123movies is among the most notorious streaming sites on the internet. The record has it that the site sees over 90 million visitors per month and this is exceptionally high for a site that offers contents they do not hold copyrights to.
In other to tame 123Movies, MPAA tracked down its abode in Vietnam and worked with the officials in that country to take down the original 123Movies.to. But despite their efforts, a ton of sites like 123Movies (typically clones) still appear all over the internet and it's quite difficult to decipher which is the original.
Is It Safe?
Ditching the subscription-based system doesn't mean that 123Movies isn't earning any money. In fact they make a ton of bucks when they redirect users to malicious sites and if you aren't swift enough to notice what's happening, this sites will infect your computer with malware or viruses. Aside from this, 123movies is loaded with phishing softwares that tends to make users give up their sensitive data. So with certainty, 123movies isn't safe at all. It's either one of two things, if you're bent on using it despite knowing its side effects, then you'd better make use of VPNs, Antivirus and Ad-blockers to stay safe. Also if you own Kodi or a Roku box, you'd be tempted to install the so-called 123movies app. Don't try it cause it aren't worth the risk.
Conclusion
123Movies from my observation took into consideration that the best things in life should be completely free and owing to this fact, it surfaced. Offering a vast amount of movies, it has become a home for a ton of people looking to stream movies online. But don't over do it. It's better to be safe than sorry. In the States, illegal Streaming of copyrighted contents could lead a citizen to jail and the bail fee is much more costlier than the 30 days free trial and $9.99 subscription-based streaming sites are offering per month. Be wise, be safe!.