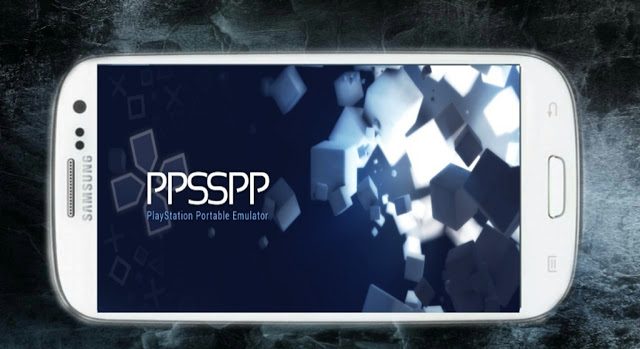 ​Android PPSSPP emulator has come to stay, gone are those days when we prefer to purchase a PSP emulator rather than getting a suitable android smartphone. The reason is simple as most people prefer the actual PSP emulator to android phone since PSP games has proved to be far way better than most android games. The graphic, the scene just everything about PSP games are awesome and superb. Also playing PSP games on your android phone requires a higher end smartphone with premium specifications. Since you're trying to run a super graphic game on your phone, your device need to have at least the minimum of 1gb RAM and 1.2Ghz processor speed. Don't panic if you're using a lower end android phone, you can perfectly run most of the PSP games on your 512RAM android phone but you need to find the right settings to use for each PSP games in other for them to run flawlessly on your smartphone.
PPSSPP emulator is a free and open source PSP emulator for most OS such as Android, Windows, iOS, Symbian, Linux and Blackberry with an increased focus on speed and portability. The PPSSPP project was created by Henrik Rydgard and thanks to him for making it possible to run PSP games on your android smart phones. In this article we're going to unmask the best PSP games for android phone, we've benchmark the best with incredible graphics. However before we proceed to listing the best PPSSPP games you need to play on your android phone let's have a brief look on the best website that offers the best PPSSPP games for download and how to play them on your android phone.
Best Website To Download PSP Games For Android
There are tons of website that offers great PPSSPP game collections, but finding the best website out there on the internet where you can download your favorite PPSSPP games can be stressful and time wasting. Thus we are going to recommend one for you, as it has proved to be the best and biggest retro gaming website in the world where you can download your favorite PSP games/ISOs. Not only do they offer PPSSPP games, you can also find tons of NDS ROMs, PS2 ISOs and other. Don't worry on our next article we're going to unveil the best emulators for android.
Emuparadise is the website we've been talking about, they provide the best PSP ISO for you to download. The website is easy to navigate and downloading games from there can be easy since all of there games are been arranged in alphabetical order!. Thus you can browser by letters or genre. Since we have mentioned the best website to download your PSP games, let's take a brief look on How to Play PPSSPP Games on Android. If you already know this step, then scroll down and see the list of the best PSP games you probably wouldn't have played.
How to Play PPSSPP Games On Android Phone
This method will be very kin, since our main purpose here is to guide you on how you can run a PPSSPP game on your android phone. So don't skip the below steps and follow the instructions perfectly.
1.
Firstly you need to download the
PPSSPP emulator
from the Google play store, the app comes in two version thus the PPSSPP GOLD and the ordinary PPSSP which is actually the free version. The only difference between the two is that the gold version those not contain advertisements rather than this, both emulators are identical in all ramifications.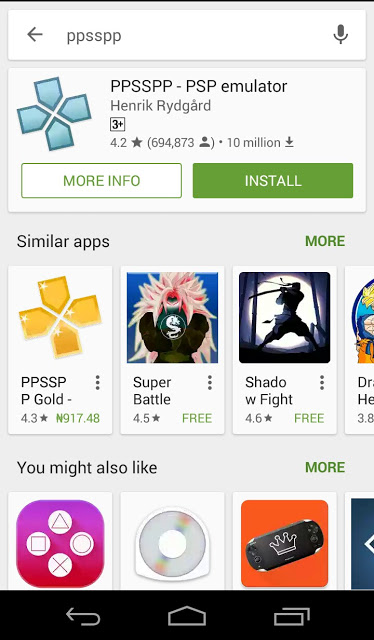 2.
Now we're going to test whether the PPSSPP emulator you downloaded earlier can work on your android phone. To do this, go to the official
PPSSPP
website and download Cube test Program. Its a PSP program that draws a spinning cube. For testing that the emu works on your device before you dump your UMDs.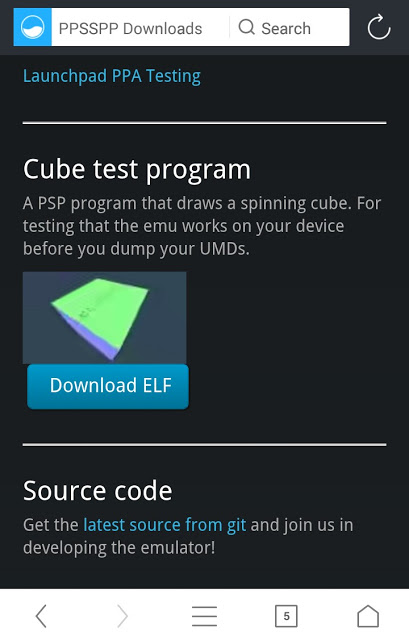 3. After downloading the app, open your PPSSPP emulator and locate the Cube test program. Now tap on it to open, once the cube starts spinning then you're 100% ready to play some PSP games on your android phone.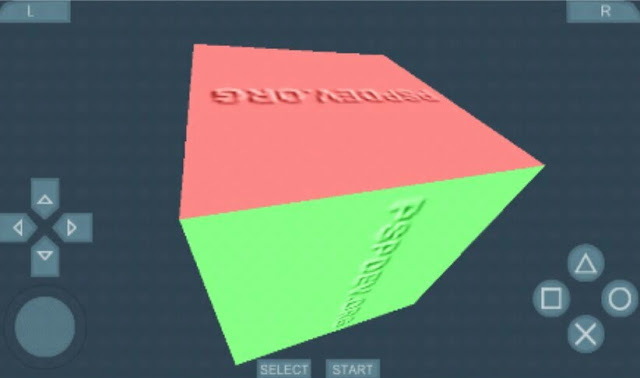 Before we forget, when you download a PSP ISOs or CSOs from emuparadise, you have to extract it using any file extractor. But in this case we recommend
ZArchiver
to do the extraction process since it has proved to work flawlessly. Extract the PSP game and copy the .iso or .cso file, than paste it into your android SDcard/PSP/GAMES folder. Open the PPSSPP emulator, choose the game and Play!.
Best PPSSPP Games For Android
As we've emphasized earlier on, the PSP games we're recommending comes with stunning graphics and can keep you busy throughout the day. If you're using a low end android phone, you have to find the perfect settings to run each of this games flawlessly. However we are going to brief you on some of the games that lags and those that plays flawlessly without any special settings as the list unveil. So without further ado, here are the 10 best PPSSPP games of all time.
1. God Of War – Ghost Of Sparta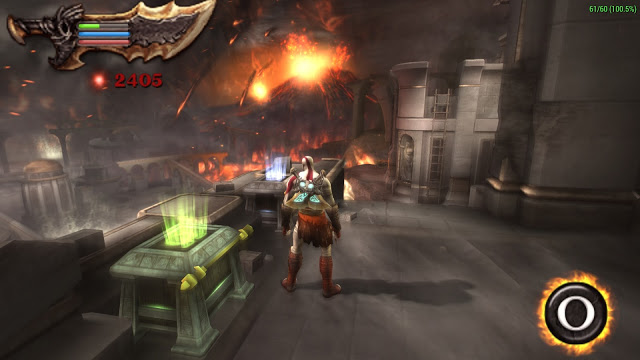 God of war ghost of Sparta proves to be one of the best PPSSPP games for android, the game has super stunning graphics and it's filled with vengeance. The game stroyline unveiled Kratos, a Spartan warrior who serves the Olympian Gods. Kratos is guided by the goddess Athena who instructs him to find the sun God Helios as the dream God Morpheus has caused many of the gods to sumber in Helios absence. You have to battle into the city and fight against monster giants and Medusa. Rescue your brother whom you believed to have died earlier and battle the boss together with him. This game can lag on your android phone, however use this
settings
to make the game faster.

2. Gun Showdown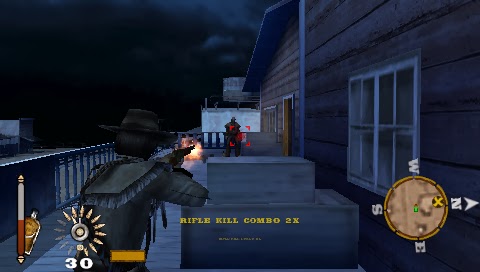 Gun showdown is yet one of the best PPSSPP games for android, it features the best sound quality and graphics ever. The scene took place at wild west, where you've to take control of Colton to carry out side or main missions, the game is set in third person mode but switches to first person when you use the "quick draw". There are lots of different weapons included in this game that you can choose from including shotguns, bows, rifles and revolvers. You can all travel round the city on horse back. Thus thing can get faster in this game making you feel like you're in the wild west. Gun showdown runs flawlessly without any special settings, however you can tinker with the frame skipping to make it more faster.

3. Tomb Raider Legend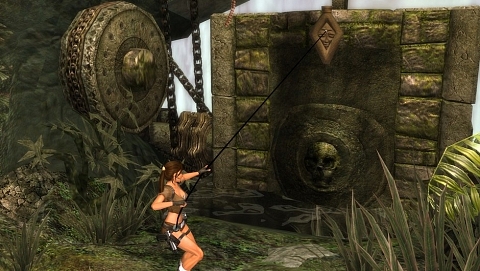 Tomb raider legend is the most adventurous and action packed PPSSPP games for android smartphone. The game comes in a grand style and can actually be difficult to play without a walkthrough. In this game you've to play as Lara, travel across the world in search of a legendary artifact. This is the first tomb raider game that was developed by crystal dynamics, you can also search for tomb raider anniversary on emuparadise. The graphics of this game isn't bad either as there are lots of action sequence included in it. However as said earlier on, this game can be hard to play without a walkthrough, so you need to read the guide on how to defeat some bosses on the official
tomb raider legend chronicle
website. This game runs almost smoothly so you don't need any special settings. If you encounter any lag just tinker with the frame skipping.

4. Grand Theft Auto – Vice City Stories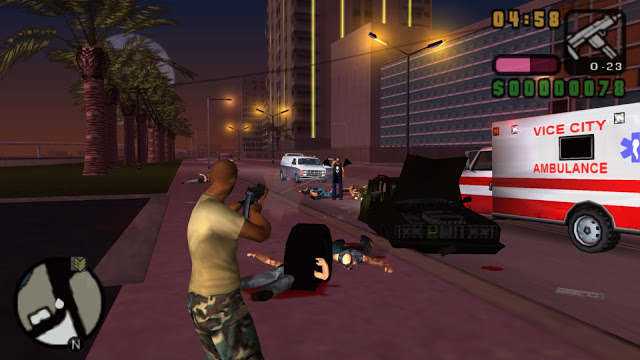 Grand theft auto vice city stories is no longer a new game to us, it's rockstar games most recognisable franchise ever developed for the PSP emulator. Thus it has proved to be one of the long storyline game on PSP. GTA vice city is filled with amazing graphics, and its an open world game so you can explore the city while carrying out your missions. It also comes with a multiplayer mode, thus you can play the game with your friends. There a lots of guns available to consume such as the bazooka, snipers and shotgun. The ammunition is fully loaded with heavy weapons, so you can drop by and choose some weapon to your preference. Drive cars, plot helicopters and show the city that you're the boss. The sequence in vice city story differs with that of android, so you need to play this game. This game does not not lag if your device has a bigger processor, however if you're using a low android phone, just tinker with the frame skipping.

5. GodFather – Mob Wars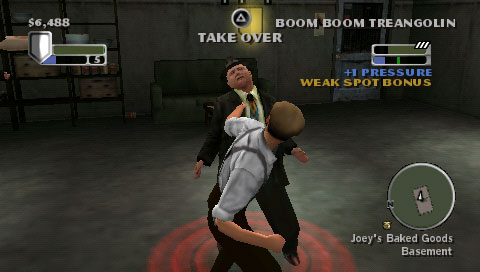 God father is another popular PPSSPP games for android smartphone filled with captivating shooting sequence. The game is undoubtedly an action game with stunning graphics. The Godfather immerses you in the dangerous world of the Mafia, it features GTA style game play but you don't need to control a car during gameplay. Also the game requires a multi touch device since there are certain places that requires you to use your finger by placing them on the PPSSPP emulator buttons. Godfather comes with a new storyline and voice acting by original cast members thus most of the game is filled with movie scenarios but the action in this game surpasses. The best thing about godfather is that it doesn't require any special tinkering or settings, just download the game, extract it using zarchiver, locate and play it using the PPSSPP emulator for android.

6. The Warriors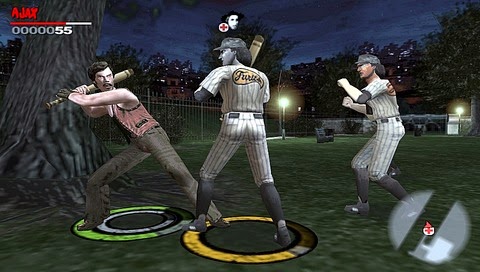 The warrior is the most awesome and adventurous PPSSPP​ game for android, it was developed by rockstar games and has been considered one of the best PSP games. The story unveils in New York, were a street of gangs where wrongly accused of killing a rival gang leader. The warriors must make their way from one end of New York to their turf on another city. The army of gangs owns the streets, and there's no escape or turning back. As the warriors, you must fight for your life and proof you didn't murder the gang leader. This game is addictive and perfect to be played on your android phone. During gameplay you've to fight with various weapons like bottles, bat and others. This game does not not lag if your device has a bigger processor, however if you're using a low android phone, just tinker with the frame skipping.

7. WWE Smarkdown vs RAW 2011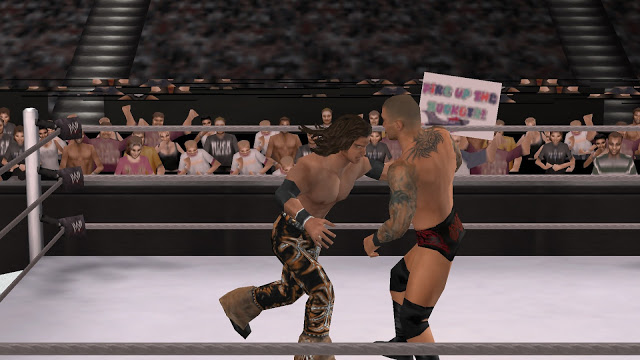 WWE Smarkdown vs RAW 2011 is the most popular PPSSPP games for android phones. This newest version introduces some new stuff such as WWE universe mose and an improved Road to wrestlemania where you control the person who's playing as time goes on during gameplay. Although the newest version didn't come with career mode, the graphics is something worth seeing, as it features great story mode and there are various weapons you can use during gameplay. One of the biggest turn off in WWE Smack down vs RAW is that you cannot wrestle against the sexes, unlike before. But its certainly cool once you get to play this game on your android phone. This game works smoothly for higher or lower end android smartphone. However tinker with the frame skipping if you encounter any issue.

8. Manhunt 2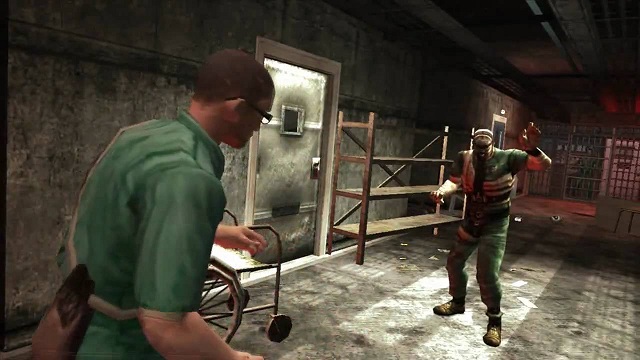 Another block buster from rockstar games, Manhunt 2 is a stealth based psychological horror PPSSPP game for android. The game follows Daniel Lamb, a mental escapee suffering from amnesia, as he tries to uncover his identity. He is accompanied by Leo Kasper, a sociopathic assassin who guides Daniel in his journey. This game is marvelous, and comes in horror sequence, the battle can get tough if you're not careful. You have to try it out as it comes with the best graphic and most importantly its an action packed game with engaging storyline. To enjoy this game Much more better, then I recommend you use your headphones to feel the sound quality better. Try this game, its the worst hell ever. The good news is that this game can play flawlessly on your android device, no lags at all and to make it more faster, tinker with the frame skipping.

9. Assassins Creed – Bloodlines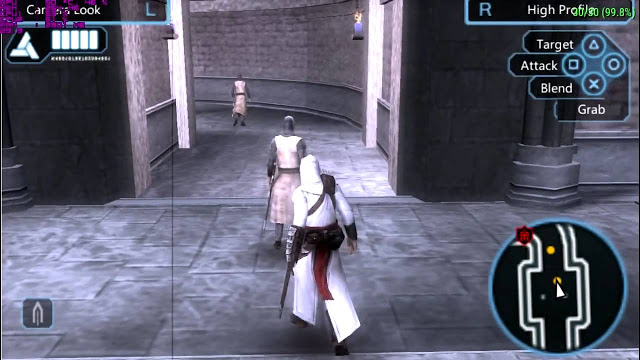 The best!..assassin creed bloodline unveils itself yet on PPSSPP, the game is super superb and comes with great storyline. One month has passed since Altair has assassinated all the Templar leaders of the holy land. Now he will be facing another enemy, under the leadership of a man by name Armand Bouchart. Your quest is to journey across Cyprus to hunt down the Templar leader and stop there scheme. You can run and explore the open world in this game, you can also perform awesome combat skill to kill your target easily. The graphics of this game is awesome and its worth playing, you can also plan your assassination before eliminating a target also complete main mission and side missions during gameplay. This game can work flawlessly on your PSP emulator with any lag, just tinker with the frame skipping and you're good to go.

10. Dead To Right – Reckoning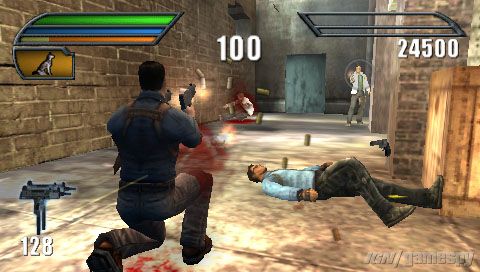 Dead to right was actually the first PPSSPP game I played on my android phone, the game is filled with action packed sequence and awesome graphics. The story is quiet captivating, its a third person action games were you've to control Jack slate, after an informant has been kidnapped in a high-profile investigation of an untouchable crime lord, jack and his partner shadow (dog) return to explore the corrupt underworld. the game features a new move and weapons, and you can enter the multiplayer mode with your friends. Go bullet-to-bullet with your enemies and rescue the lost informant before its to late. This game can walking flawlessly on high end device if you set the frame skipping at three.

Conclusion
The above games are quiet interesting. There are lots of PPSSPP games you can play on your android phone such as Pes, Crickets, FIFA, G.I Joe etc. You just have to explore emuparadise and download them. However we should bring to your notice that when you're downloading any PSP ISOs from emuparadise, you should endeavor to download the one that ends with the "(USA)" in other to get the game subtitles in English. Try the above games and you won't regret it for one bit. Happy gaming!.