Admittedly, every kid has a toy that they believe is their best friend. They believe it communicates with them and they do imagine it being alive. These toys can be a car, a horse or whatever, but no matter how much time they spend playing with these toys, it still doesn't change the fact that they are objects meant to be ditched some day. Apparently, when a kid clocks 10, he do be able to handle a smartphone. At this age, give him that car or horse toy and he/she may likely not 'fancy' it again. But once you present a virtual horse game to them, they do be happy since it "fulfills" there "childhood dreams" of having a toy with motion. With that said already, here are the best virtual horse games for girls and kids alike.
1. Tooth Fairy Horse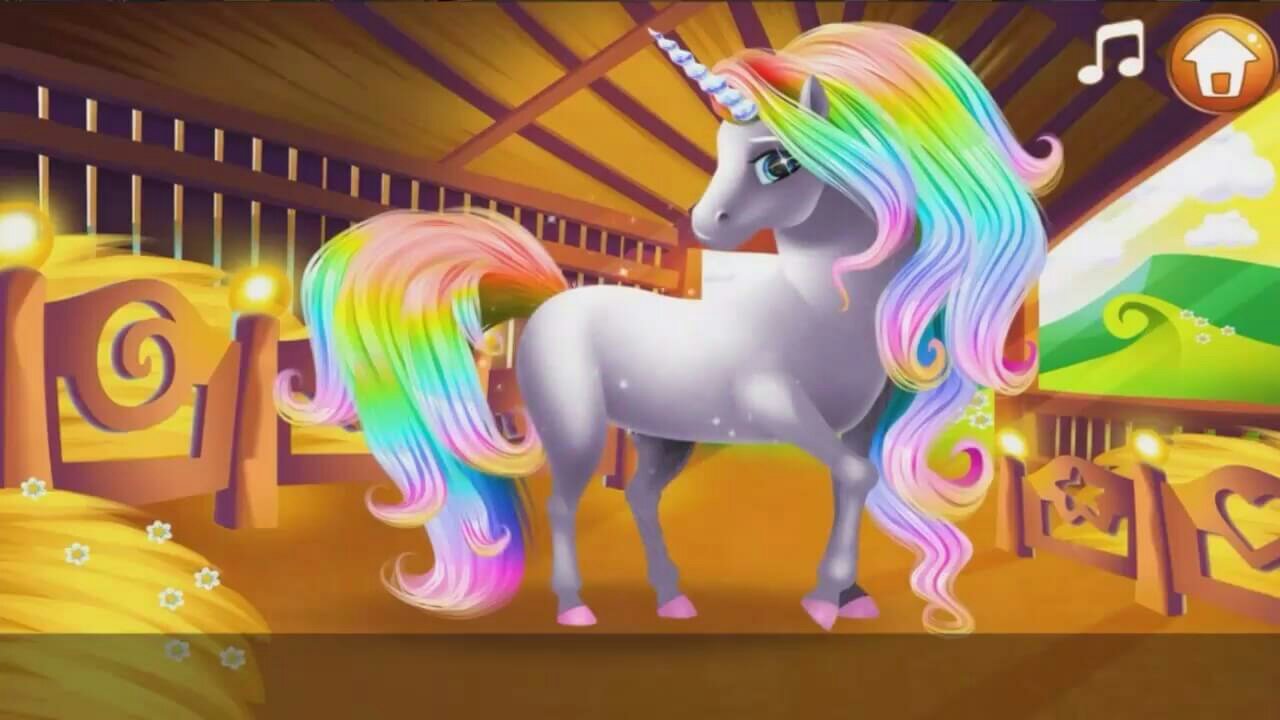 We kickoff with tooth fairy horse, one of the best horse game for girls that works on almost all Android device notwithstanding the resolution. Tooth fairy horse caring pony is mostly popular among kids around 10 years, and it brings great graphics. During gameplay, the main mission will be to complete all horse training quests which will in turn unlock new levels and get you more points. With support for in-app purchases, players are opportuned to access special features such as virtual money, power ups, restricted levels and so on.
Pros aside, tooth fairy horse caring pony may be a splendid horse game targeted at kids, but it does bring tons of "intrusive" ads. Kids aren't aware that not all ads are meant to be clicked since they'd result to malwares. So we urge developers to limit the number of 'adverts' within the game. Aside from this con, you'd find tooth fairy horse caring pony interesting. It brings a drawing book that allows users to paint and draw arts such as cartoons etc. And once done, you can go on adventures by taking your horse to the rainbow hair salon, to a fun ride or horse park.
Download Tooth Fairy Horse
2. Horse Haven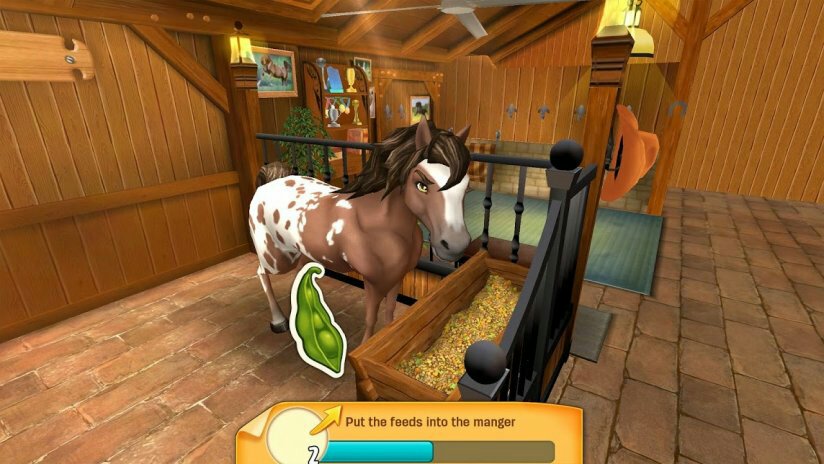 Assassin's Creed aside, Ubisoft seems to be interested in horse themed mobile games. The company has successfully developed a free-to-play horse game titled horse haven world adventure and you'd be wowed when you play it. Horse haven is a sim horse game where you'll need to run your own horse ranch and take care of other horses. There are two parts to this game, the farming sim part and the virtual pet simulator. The first part involves building and arranging storage barns, fields and stables with the coins you earn from completing specific objectives.
The latter will require you to clean, feed and take care of your horse via various activities. Once you meet your horse needs, you'll gain experience points and your horse will gain stamina. Keep this activity up and you'd see your horse grow from foal to an adult-horse. At a fully grown stage, you can enter them into steeplechases where you'd tap the screen to make your horse jump over obstacles and collect coins across a ton of countries including Russia and France.
Download Horse Haven
3. My Horse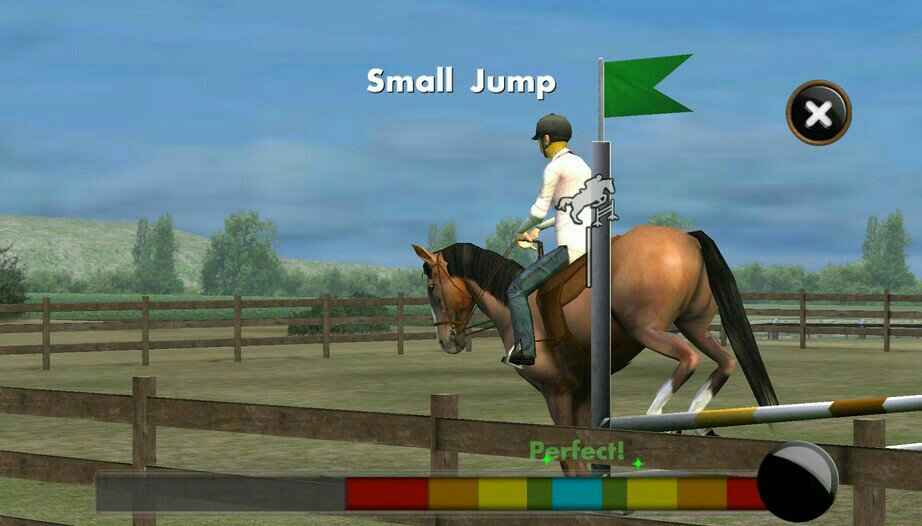 Like we said earlier, kids have "always" envisioned their horse being alive. With that in mind, my horse spawned, acting as one of the best online horse game for Android and it's surprisingly awesome. The game "kicks off" in a 3D environment where you'll need to take care of a virtual horse as though it were real. For this, you will have to indulge in so many interesting activities which includes preparing food for your horse, petting her nose, giving her treats, cleaning her stalls and so on.
Also Read: The Best Endless Runner Games For Android
In addition to this, you can train your horse to participate in international competitions where you will have to show off her riding skills as she race and do jumps in minigames. One of my horse unique feature is that it allows users to take pictures of their horse in actions and share it amongst friends. The game brings amazing graphics with top-notch controls that makes gameplay experience painless. Give it a try.
Download My Horse
4. Star Stable Horses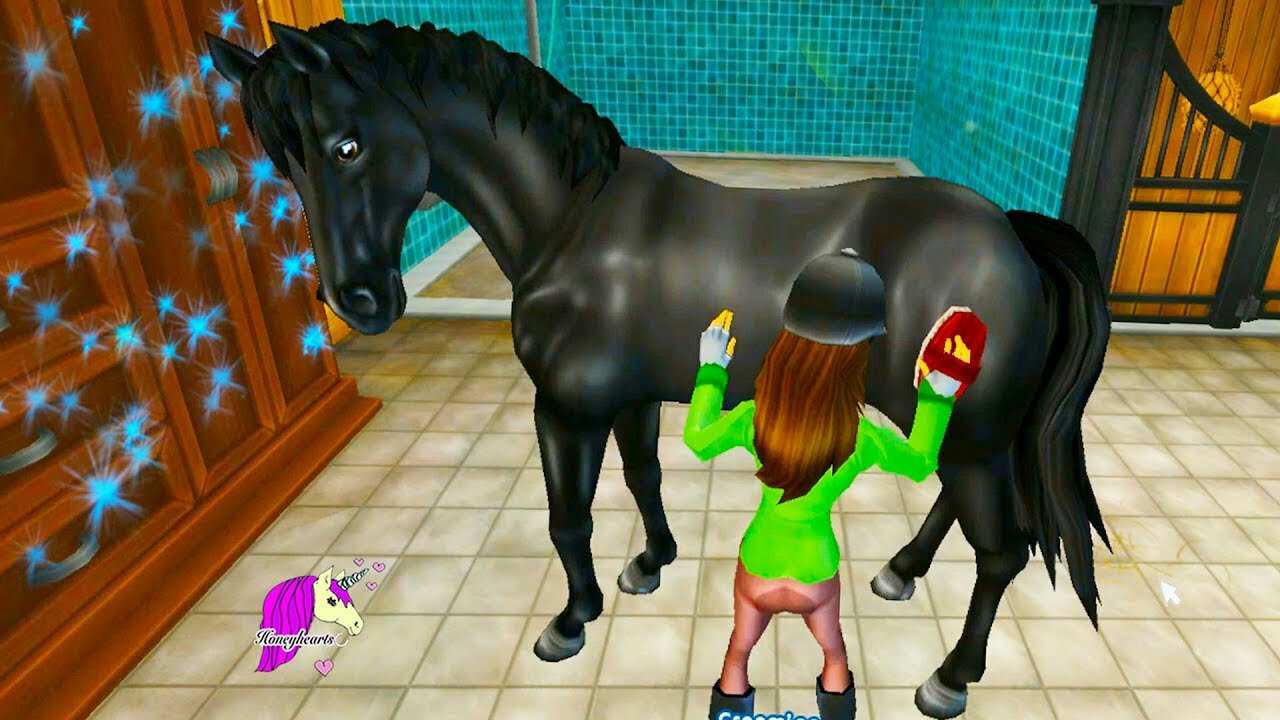 Star stable horses is 'undoubtedly' one of the best horse game online filled entirely with stunning adventures. The game just like the "aforementioned" allows users to ride and take care of their horses. You do start with running a stable with up to five horses, then you can grow cute foals and train them into 'beautiful' horses. For one thing, each of the foal on star stable horse has unique appearance and you can feed, wash and take them for a walk. Once your horse has taken some rest, you can ride it across picturesque locations in a magical island while completing various tasks.
Download Star Stable Horses
5. HorseHotel
We are 'rounding' up with HorseHotel, one of the most 'brilliant' horse game for kids. If as a kid you've always dreamed of being the manager of your own ranch, then this game will fulfill that dream. Its main idea is to allow users run "their" own hotel for horses. You do be opportuned to take care of horses of 'different' breeds and remember that each breed requires different type of care. Start by cleaning your horses, give them treats and take them for a walk. Aside from this activities, you can train your horses on the arena or obstacle zone to win nice prizes which you can use to buy upgrades and decorations.
Download HorseHotel
Conclusion
Girls (especially kids) are obviously the de facto target for any game "containing" too many horses and adventures. They seem to love horses without logic or reserve and it makes a lot of sense. It's something that reminds them of their childhood days. So while being fully aware of that, we dived deep into the Google Play Store and came up with the above horse games for girls and kids alike. Hope you'd enjoy them.