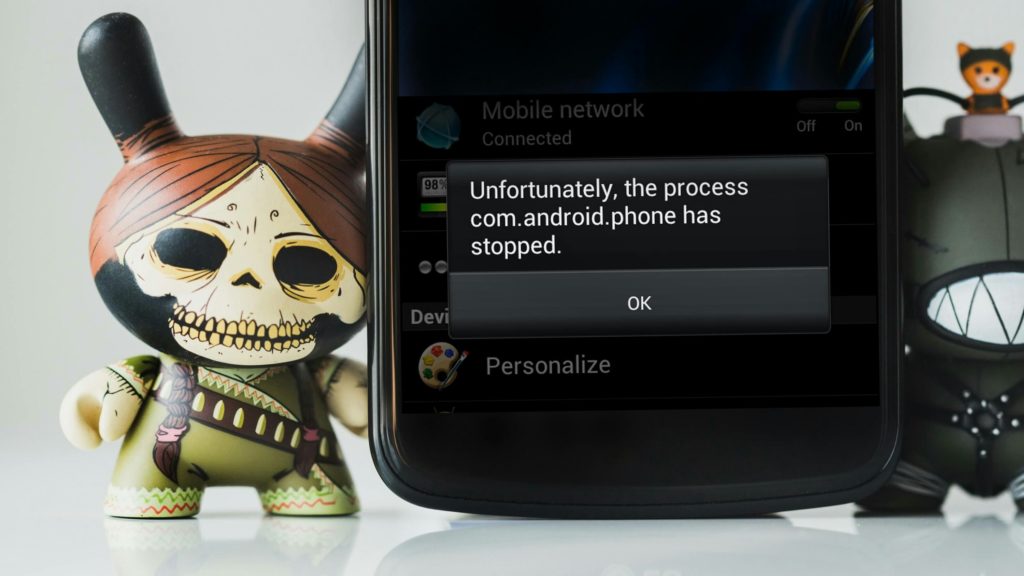 For one thing, I have never seen a system that is more open source than Android. It is literally designed to be customised in a very powerful way but despite being built to be secure, Google still doesn't have tight control over it and as such, malwares are often targeted at the OS and I think it is becoming fragmented on every new update.
Just yesterday, I fired up my phone contacts app only to see it fall into a virtual tantrum as the error message "Unfortunately, process com.android.phone has stopped" kept popping up on my screen and no matter how many times I click OK, it just draw over other apps thereby interrupting my intended activity.
Also Read: How to Fix Pname Com Facebook Orca Error on Android

Seriously, It was very very irritating and I know that aside from me, a lot of Android users both beginners and advanced alike have at one point or the other come across this issue after performing an update.
Aside from Xiaomi and Sony Xperia smartphones, many other devices from previous generations such as the Samsung Galaxy S7, Note 5 and S6 are often plagued with this issue, but the problem can however happen to anyone. So without further ado, here's how to permanently fix unfortunately, com.android.phone has stopped on any Android device.
1. Reboot Your Device
Sounds silly? Believe me, it doesn't. When you encounter the error com.android.phone has stopped unexpectedly, the first thing you'd obviously need to do is to switch off your device and turn it on again. Doing a soft reset is quite effective especially when your device has being tasked for long and this may make it sluggish with issues related to apps, audio and network popping up here and there.
A soft reset will instantly and automatically power cycle your phone, thus cooling down the CPU and once you're back on, everything will be working normally as they where before. So go ahead and old the power button for a few seconds and you'll get the option to restart your device.
2. Clear Cache from Recovery
Putting two and two things together, I figured out that the "Unfortunately com.android.phone has stopped" error can be caused by multiple apps. For some sites, they'd recommend you clear Cache and Data of any app that pops up the error once opened. So assuming the contacts, SIM ToolKit or phone dialer app is the brain behind this error, then you'd want to navigate to Settings >> Apps and find the app in question. Then select it, tap on Storage and clear its Cache and Data.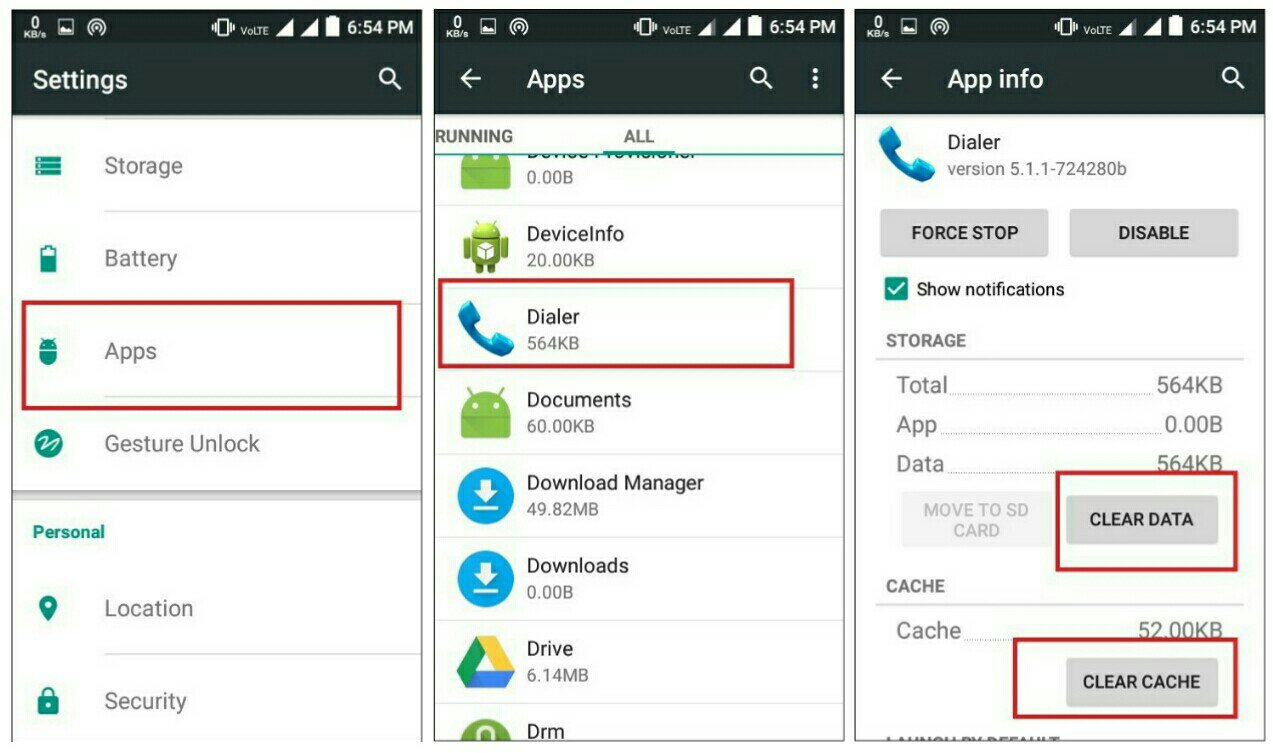 While this seems effective at times, you'd be really confused when you power on your Android device only to get loads of com.android.phone has stopped error. At this stage, you won't be able to discover the app that's causing this issue and you may even find it difficult accessing your device.
So what you'll need to do here is to power off your phone and reboot into recovery using your device's combination buttons (don't know it? Google is your best friend). For older Samsung galaxy device, holding the power button + volume up + home key simultaneously will do the job. Once you're in, scroll down and wipe cache partition and dalvik cache, then restart your phone.
3. Free Up Space & Check SD Card
Do you know what happens when you have used up all the space in your Android device internal storage? First is that you won't be able to install nor download an app, and your device will become slow and unresponsive at times. But most importantly, apps will start force closing. To fix this, you'll need to ensure you have enough space left on your device.
Another possible reason why you may get the "Unfortunately com.android.phone has stopped " message is if you've inserted a corrupt memory card on your phone. So simple unmount and remove the SD card, now restart your device and re-launch the app that was previously showing the error. If everything works fine, then you're good to go.
4. Factory Reset Your Device
Ouch! so your device doesn't have a memory card option and you have equally tried all the above methods including uninstalling and installing the app you think is the culprit without getting any positive result? Then it's time to make up your mind and hard reset your phone. For one thing, this is the ultimate solution that works without qualm.
So once you're sure you've had all your important files backed up, simply reboot your Android smartphone to recovery and perform a wipe data/factory reset. Once you're done, reboot your system and restore your backups within the settings.
Wrapping Up
Shits happen, and the truth is, they make you learn new things while searching for solutions. If you have ever faced or encountered the "Unfortunately com.android.phone has stopped" error, then you shouldn't panic as this malfunctioning is temporary. The above guide will painlessly fix the issue provided you follow the instructions carefully.