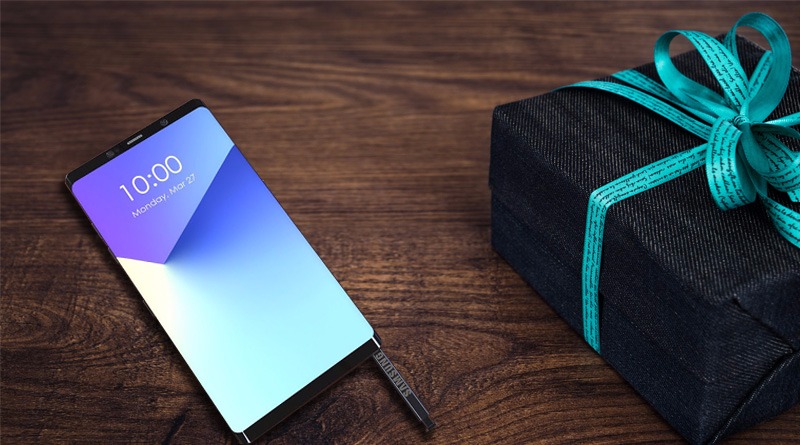 Samsung Galaxy Note 8 is set to be unveiled on August 23rd, and the Note series fan are already itching to know when the pre-order will begin. This year's Note 8 will certainly be massive, as Samsung have taken extra measures to make sure the upcoming Note 8 won't be a catastrophe like its predecessor. Up until now, Samsung have not confirmed when they'll start taking pre-orders for the Galaxy Note 8, neither have they declared their intentions on when the device will be released. But one thing is sure, we are just 1 day ahead of seeing Galaxy Note 8 arrival. According to an info leak, the Galaxy Note 8 will offer amazing freebies to its potential buyers who'll pre-order the Note 8 before its release date, although the company hasn't confirmed this yet.
Also Read: 13 Best Galaxy Note 8 Stock Wallpapers You Can Download.
You do know the best things in life are free huh? And the best way to allure customers into buying the Galaxy Note 8 is to provide them with free accessories. Offering a bunch of freebies will help Samsung sell the Note 8 faster before the iPhone 8 arrival. According to our dear Evan Blass a.k.a @evleaks who's reputedly known as a serial leakster, pre-orders for the Galaxy Note 8 will start from August 24th which is actually the next day after the unveiling. Evan Blass also went further to claim that customers who'll pre-order the Galaxy Note 8 ahead of its launch will be welcomed with a bunch of freebies at no extra charge. This is quite awesome, as the Note series enthusiast will be more than glad to place their pre-orders and get the following gifts.
Convertible Wireless charger
It is likely that Samsung will try to sweeten the Galaxy Note 8 deal, and thus customers in the US will be offered a 256GB microSD card and they'll also be allowed to choose between a convertible wireless charger and a Samsung's Gear 360 camera. To recall, Samsung released the convertible wireless charger earlier this year, and it's capable of charging your Galaxy phone faster. The charger can be converted from a pad to a stand, and there's no need to connect your device to a port or cable as all you need to do is to place the back of your phone on the wireless charger and a charging notification will appear. Currently, Samsung convertible wireless charger sells for $51.99 in Amazon.
CORRECTION: the options are as follows

1. 256GB card + wireless charger
2. 360 cam

Sorry for the confusion. https://t.co/Db42n4kVCf

— Evan Blass (@evleaks) August 19, 2017
Samsung's ​Gear 360 degree camera brings an 8.4 megapixel and it has evolved so far to let users record video in 4k resolution. The price currently goes for $108.99 in Amazon. For the Note series enthusiasts in Europe, Samsung Galaxy Note 8 might offer a DeX Station as a gift to its customers once the pre-orders are placed. Samsung DeX station was first powered by Galaxy S8 and it can turn your phone into a computer. Thus you can run an entire desktop with a computer monitor, keyboard and mouse simply by plugging your phone into the DeX Station. The DeX dock currently sells for $97.99 in Amazon. Evan Blass also claimed that the Galaxy Note 8 release date will be on the month of September 15th. This information is elusive, but we're waiting for Samsung to officially announce the Galaxy Note 8 arrival on August 23rd.