As someone who loves staying legal, you do be wondering why we humans are so willing to queue up for free stuffs that are already cheap to begin with. Truth is, free things offers much more "contents" than paid ones. Besides, one mustn't pay to get high quality entertainment. Simply take Showbox for example, it's one of the most "popular" movie app for Android that has refused to go passé since its invention. It painlessly outranked Netflix's own movie streaming app, and you do be surprised to hear that it's completely free. Showbox in one word rocks. It's an app that graciously "fullfills" all your movie marathon and TV shows bingeing habit. But what if we tell you that you can download Showbox for PC and use it without qualms?
Also Read: How to Cast Showbox to Chromecast
Sounds too good to be true? Well it sort of is. With a colossal number of features plus huge collections of movies, TV shows and music, you'd certainly agree with me that Showbox oughts to be platform agnostic. Unfortunately, it isn't. The app was solely developed to be utilised by Android users, thus leaving iOS and PC fans behind. But not to be saddened, we have found a cool way to effortlessly download Showbox for PC and use it smoothly and efficiently. So without wasting much time, here's how to get Showbox for PC without bluestack.
Install Andy Emulator
Bluestacks has already made waves. But despite its popularity and unique features, you'll agree with me that it's saturated. So lets ditch it aside for a minute and look at what andy emulator has to offer. Of all the bluestacks alternatives listed out there on the web lies a feature-rich, smooth, stable and lightweight Android emulator for PC. It is dubbed Andy, and you'd be really glad to hear that it is available for Mac OSX. So if you're seriously looking to get Showbox for PC without Bluestacks, then simply go ahead and install Andy Emulator on your PC or Mac.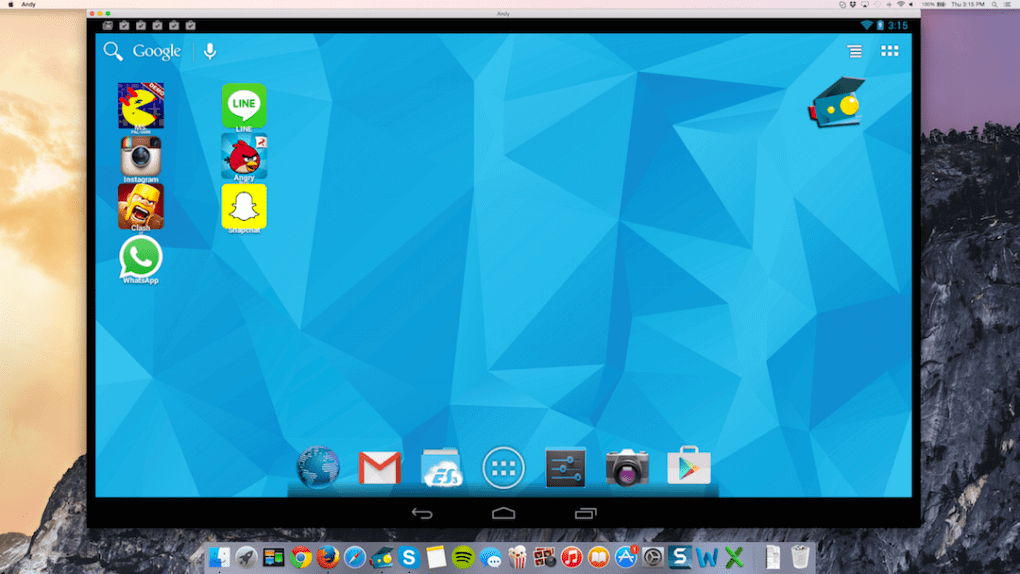 Once done, "fire it up" and go through the basic instructions to set it up for the first time. When you're through with this, you will be presented with a homescreen that is similar to what you've on your Android device. Now let's get Showbox onto your PC.
Download Showbox
Directly from Andy homescreen, you'd get to see the "default" browser app. If it isn't there, you can 'access' it from the drawer. Once you've had the browser app opened, go ahead and search for Showbox APK. A ton of results will be presented.
Simply go through the lists, select the one that looks more "trustworthy' and grab the app from there. Sorry if you have to go through this hassles. As an app "deemed" illegal, it is quite sad that Showbox isn't available on the Google Play Store.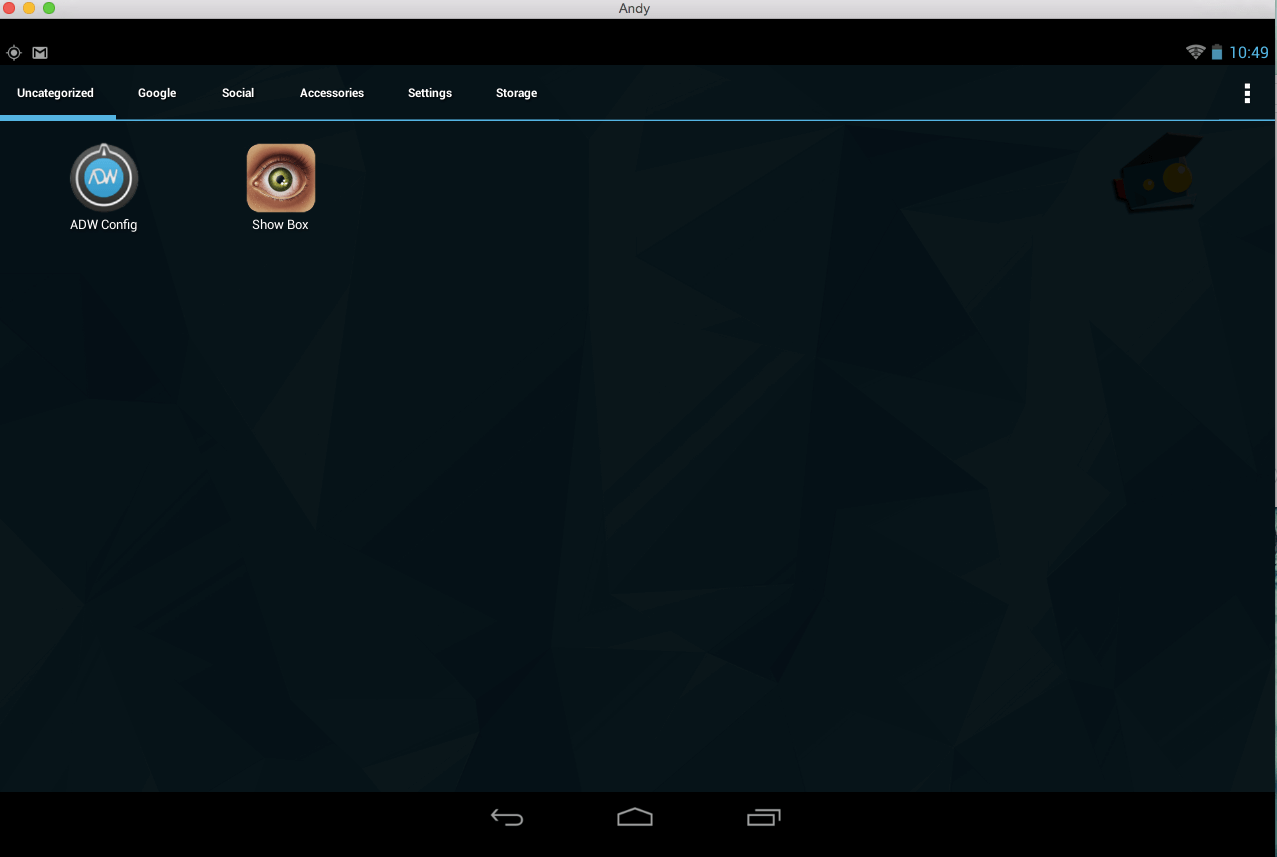 Monitor the downloading process, once it gets completed, simply access it from the notification bar and have it installed onto your PC (inside the Andy Emulator). Now you can choose "either" to open it directly from there by clicking the Open option, or do so from the App's menu located on the home screen. That's it. Now let us look at what Showbox for PC has to offer.
A Glimpse at Showbox for PC
So you've just installed Showbox on your PC right? Launch it and you'd be greeted with a home screen "filled" with trending and popular movies and TV shows. Now go ahead and use your mouse to navigate around. While doing so, you do be allured with Showbox interface. It's a masterpiece of straightforward design, looks much like Netflix but offers more contents all for free.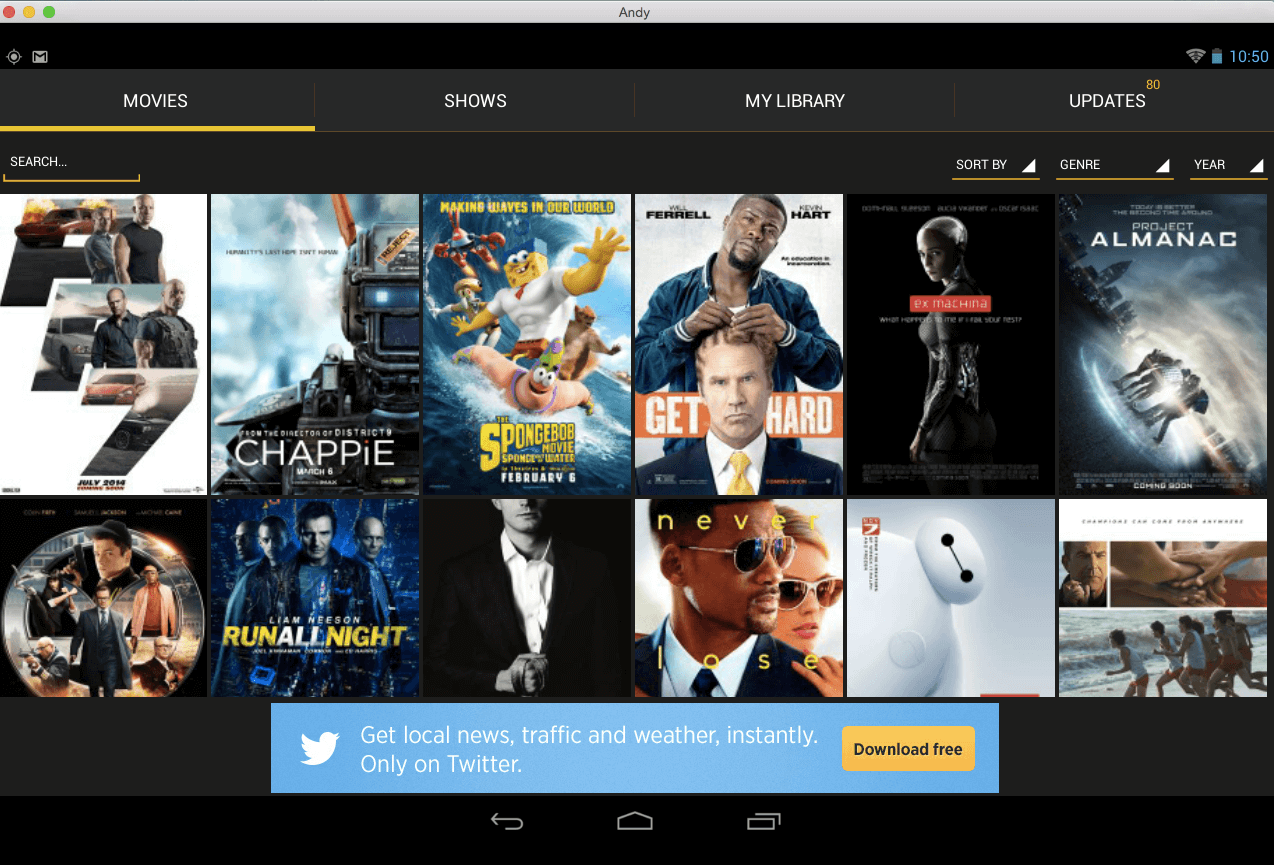 UI aside, Showbox offers even the oldest and newly released films alongside titles that aren't yet in the theatre. Its TV shows category are sorted by popularity and you do get to see complete episodes of shows like Game of Throne, Vampire Diaries etc. Of course the streaming quality is good, and you can even download any of your favourite movie for offline viewing.
Aside movies and TV shows, Showbox offers music too. It's a new feature that was recently implemented within the app and it's geared towards music freaks. Music aside, Showbox also provides the hottest Hollywood news as well as movie trailers. This really comes in handy if you're looking to keep tab on upcoming movies. Overall, enjoy Showbox on your PC.