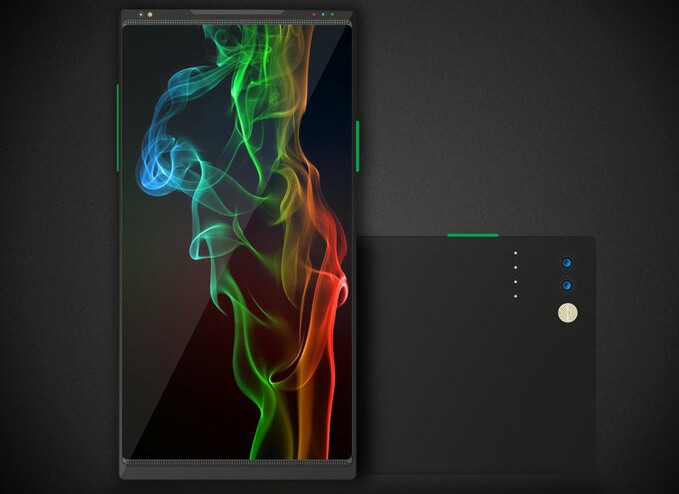 Razer CEO and co-founder Min-Liang Tan has confirmed the company's intention to develop a smartphone for hardcore gamers. Having known how ubiquitous smartphones are, Razer – the company known widely for their high-performance in gaming laptops, keyboards, mice and mats have decided to make a move in mobile phone development. The company's intention to launch a gaming smartphone for its consumers doesn't come by surprise, since they have signaled their interest by acquiring Nextbit earlier this year. To solidify the news, a leaked concept image and possible specs of the new "Razer Phone" has emerged online. Lets quickly Checkout Razer's first Android phone specs and release date.
Design
As initially shared by techbyte, Razer's phone design is actually inspired from Nextbit Robin, the device is somewhat flat and square in shape. At the back, you'll see the dual camera with the LED flash. The tri-headed snake (razer logo) is also present at the back and beside it is the nextbit-style button. While this concept design seem quite awesome, we aren't sure if razer will adopt it. But we'd hope to see a device with minimum bezels.
Specs
Razer's upcoming Android phone will be a no-nonsense device as the company intends to build it specifically for its consumer base of hardcore gamers. According to the listing or (should i say) the recently released specs, Razer phone will be powered by Qualcomm Snapdragon 835 and the SoC will feature an octa-core 2.4GHz CPU and Adreno 540 GPU as its chipset. The device will go further to feature a whopping 8 GB RAM and 64 GB of internal storage coupled with a 12MP rear and 8MP front camera. Report also suggests that we will be seeing a new Razer phone spotting 5.7 inch QHD display with a resolution of 1440 × 2560 pixels and the device will run on Android 7.1.1 Nougat.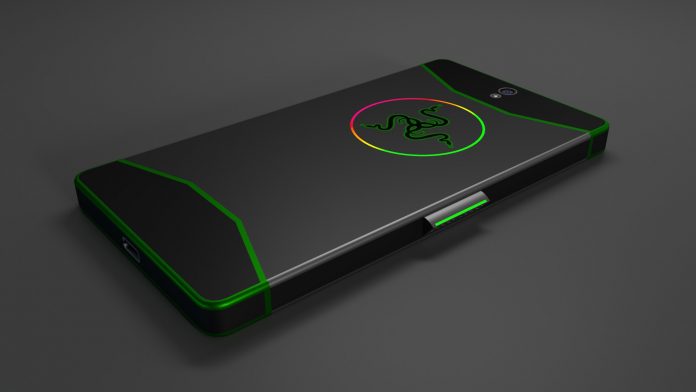 Release Date
Having confirmed the company's intention to have its maiden gaming smartphone on the market, razer went ahead on its twitter handle to announce that they've something big coming on November 1st. Believe me, there is 98% chance that'll be a top-notch Android phone, since the company's already making a couple of moves in realising their dream and that of its consumers. Therefore, let's wait and see the company's alleged groundbreaking announcement coming up on November 1. So if you've already saved up for Huawei Mate 10 Pro, suggest you sit back and wait to see what razer phone has to offer. That is if you're a gamer!.