When iPhone X launched 14 months ago, the company gave it a massive redesign and that was to remind users that it was turning 10. Fast forward to today, we see Samsung celebrating its 10th anniversary for the S series smartphones and the company aren't sparing any expenses. They're surprisingly going big and bold with three new Android phones packed with exhilarating features that belittles its competitors. The S10 phones are extremely gorgeous, but are they enough to make you ditch your older Samsung phone? Let's see.
Samsung's flagships has always be known to introduce new upgrades and technology and even though they can't match Apple in terms of luxury feel, there hardware engineering is simply second to none. I personally love the 3D display and the way they "squeeze" techs into little space. It typically makes other flagships look dated and inferior. Instead of going gaga with Apple iPhone X's not-so-satisfying notch display, Samsung decided to take a completely different approach by introducing a little hole on the screen of the S10 and this houses the front-facing camera. They call it the infinity-0 display and it kinda looks classic.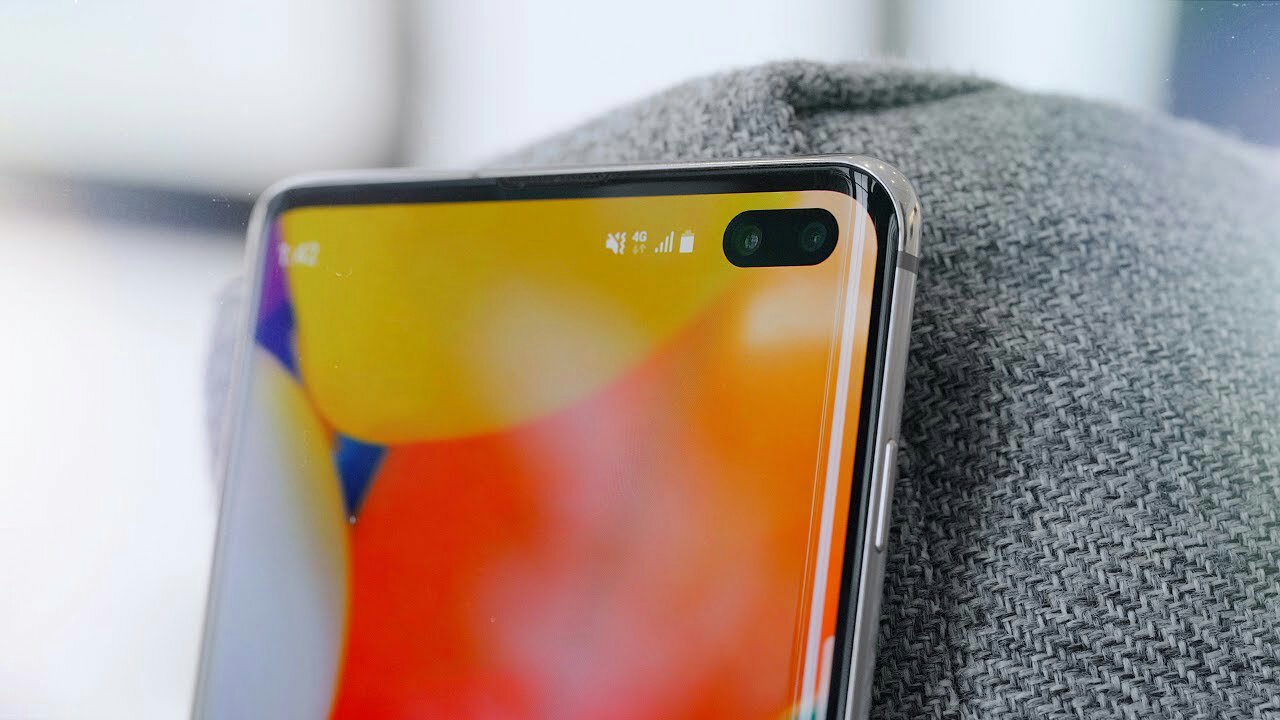 For one thing, Samsung originally announced four new smartphones this year and this includes a 7.3-inch Galaxy fold tablet which is reportedly coming out in April for $1,980. It is quite expensive, but promises to offers a bang for your bulk. That aside, we're now left with three main model of the S10 phones. First is the 6.1-inch Amoled standard S10 which goes for $899.99 followed by the 6.4-inch highly priced S10+ which sells at $999.99 and lastly, we have a more compact, budget and entry-level Galaxy S10e with 5.8-inch display at $749.99. They're comparatively expensive, and there's a 5G model which will initially launch as Verizon exclusive but will later roll out to AT&T, Sprint and T-Mobile.
Unsurprisingly, Samsung left no stone unturned while coupling its flagships. They all come packed with the best of the best in tech and perfection isn't enough to describe it. The overall design brings a premium look with all the ports needed including an headphone jack. From edge-to-edge display to wireless charging and then there's the elegant infinity-0 display. Traditionally, a slew of flagships out there on the market have its fingerprint reader plastered on the back, but Samsung has decided to go the way of Oneplus 6t my introducing an on-screen fingerprint sensor and this time, they added an advanced ultrasonic tech that unlocks the phone using sound waves. It's relatively faster, accurate and reliable.
The S10 series comes built-in with Qualcomm's latest flagship; that's the Snapdragon 855 and their CPU are respectively clocked at 2.84GHz processor with Adreno 640 GPU. The internals are undoubtedly suitable for extreme gaming and you do "love" the One-UI interface. Of course, the S10 series brings support for external microSD slot of up to 512GB and you do get the budget S10e with either 6GB RAM and 128GB memory or 8GB RAM with 256GB storage. The Galaxy S10 also comes in two variant, you'd get the chance to buy an S10 with 8GB/128GB memory or 8GB/512GB storage. Then comes the big boy of the bunch; the S10 plus. Selling with an 8GB/128GB memory, 8GB/512GB storage and a whopping option of 8GB/1TB memory. I didn't see this coming.
Flip the S10 phones over and you'd see those shiny spider eyes cameras. They look incredibly awesome. Huawei did it with their mate 20 pro, and Samsung has decided to 'step up' with the game. Both the S10 and S10 plus brings triple-camera setup at the rear, while the S10e keeps up with only two. Then comes the S10 5G, which will reportedly launch with dual cameras on the front and 4 cameras at the back. Now I wonder what users will be needing all this cameras for. Samsung made away with their irish scanner this year, and the S10+ which has an extra depth camera on its front can't even read face to unlock.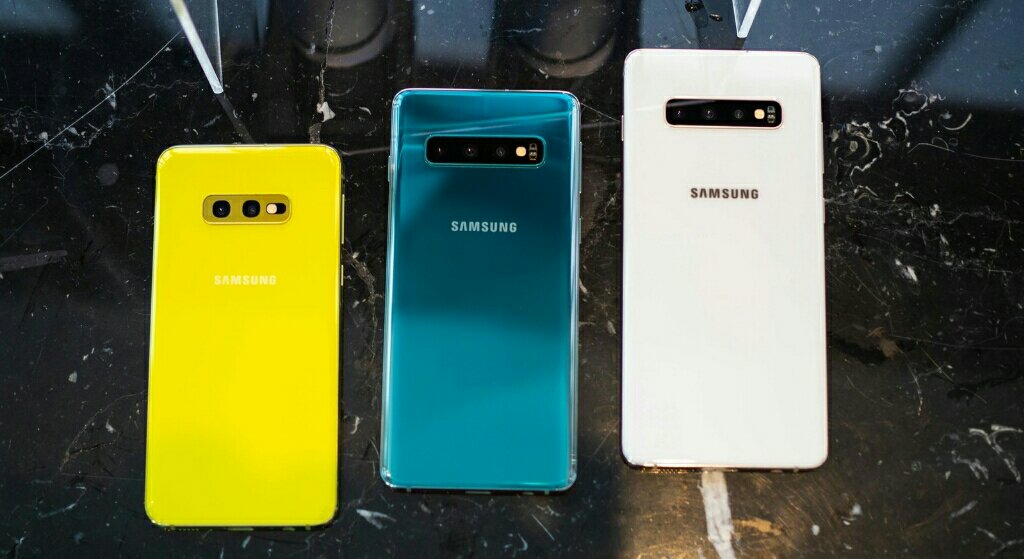 Y'all know that augumented reality is the next big things in tech. The ability of a smartphone to scan the depth of the world that surrounds it and output useful digital information is one of the factors to look into when buying a flagship. Unfortunately, the S10 phones falls short of that. Only the S10 5G comes with an extra 3D depth-sensing camera on the back and this will only assist with photography and AR.
The Difference
From what we have written so far, you'll agree with me that the S10e is the budget flagship here. Samsung did a lot of cost-cutting to come up with that price tag and personally, I think it's a great approach for the common man. The S10e might not bring the curved display nor an on-screen fingerprint reader, but you'd get to feel the latter on the power button and it works flawlessly. With 3,100 mAh battery, the s10e may seem a tad smaller, but with just a few bucks, you'd get an S10 with 3,400 mAh battery or the S10 plus with 4,100 mAh battery. The latter is insane!
All the S10 phones are coated with Gorilla Glass 6 on the front and 5 on the back and it makes me wonder how tough the scratch and drop test will be. Emphasizing more on the cameras, a 16mp ultrawide sensor with fixed focus, alongside a 12mp dual aperture wide-angle lens with OIS and a 12mp telephoto lens capable of achieving 2× optical zoom has been integrated on the back of the phones, but the S10e brings only a 10-megapixel front-facing camera while others are topped with an extra 8mp sensor camera that helps users capture selfies like pro.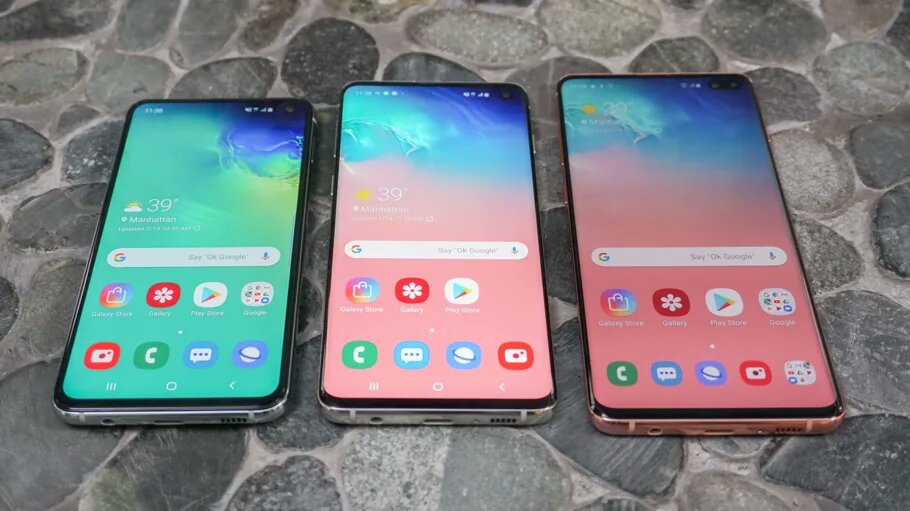 Form factor or dimension aside, most of the features you do ever want to see on the S10 phones are proudly visible. The bottom-firing speakers are great, there's a Bixby assistant built-in and they're all water resistance. But even with all this specs, are the S10 phones worth the hype? Should you ditch your Galaxy S9 for one of them? Let's help you decide.
So Should You Upgrade?
Samsung are undoubtedly the top smartphone brand in the world. They try as much as possible to be unique and mimicking aren't there thing. But there are fundamental issue that needs to be addressed in other to gain more customers. I've seen a ton of people holding on to old Samsung phones for three years now and they have a good reason for that. Newer Samsung device are getting taller, with fragile screens that consumes a lot of battery. A quick look at the S10 with all those elegant colors and brilliant design will tell you it is time to upgrade. They're practically smooth and packs more processing power than some gaming laptops. So I'd suggest you sell off your Galaxy S8 or S9 plus before they go passé, then add some few bucks and get one of the trending S10 phones.